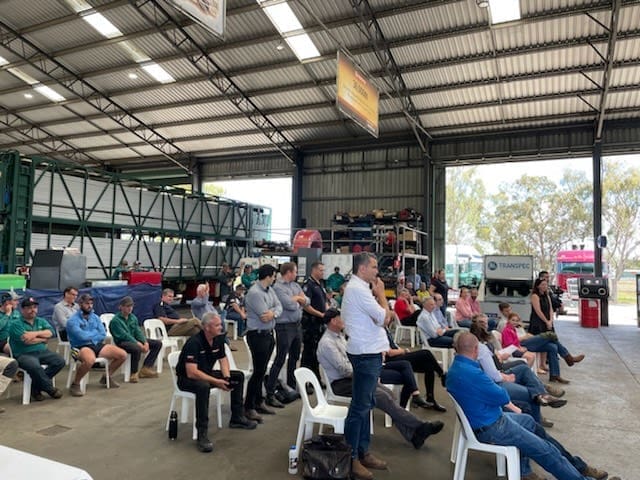 THIS year has been a tough one to manage for livestock transporters, with floods, COVID, skyrocketing fuel prices, a shortage of AdBlue and high demand for livestock leaving companies with plenty of hard decisions to make.
Some transporters say they are still flat out clearing a backlog of consignments, which has built up from the cut roads.
One of the country's biggest livestock transporters, Frasers, has gathered a crowd in Warwick today to discuss some of the issues the industry is facing and some of the exciting developments.
The company has been running the "Yarn at the Yard" for five years as an environmental, social and corporate governance initiative to bring the industry together. It started as a driver training day in 2018 and has evolved into an industry conference.
Today the conference is set to hear from:
NHVR National Heavy Vehicle Regulator
Queensland Trucking Association
Meat & Livestock Australia
Transport & Main Roads QLD
Biosecurity Queensland (DAF)
Queensland Police Service (QPS) Road Policing command –Task Force
Energy Queensland – Electrical Safety ''Look up and Live'' program
Heart of Australia
Griffith University
Are you bogged mate
Paraplegic Benefit Fund
Industry leaders and equipment suppliers
Frasers' compliance manager Athol Carter has taken some photos for Beef Central.