FORMER Australian Meat Industry Council chairman David Larkin will be announced tomorrow (Monday) as the head of agricultural operations for Gina Rinehart's Hancock Prospecting and S.Kidman & Co pastoral investments.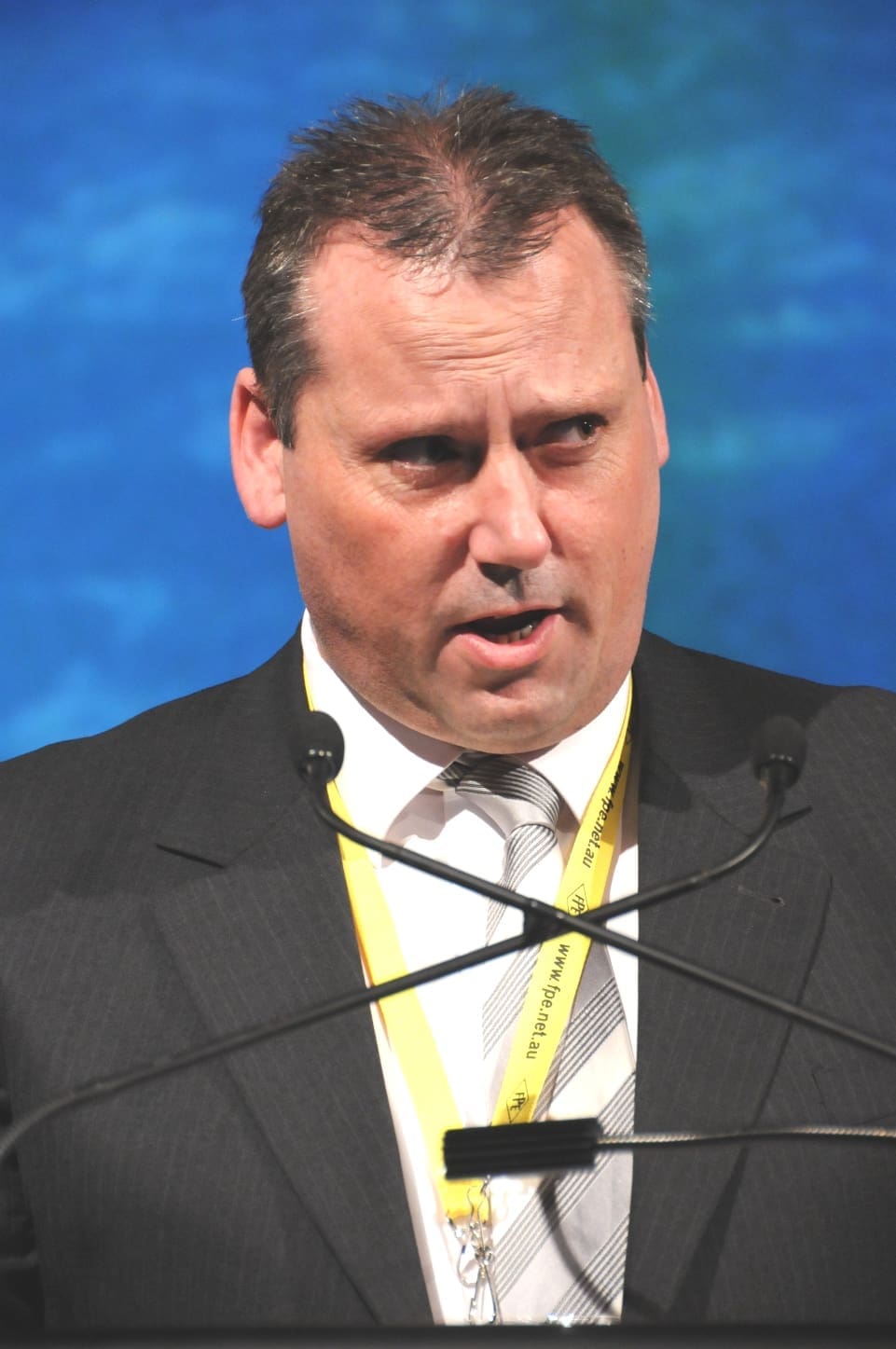 Given his skills-set, Mr Larkin's appointment clearly signals that Ms Rinehart sees both companies' futures not only in efficient large-scale livestock production, but in development and execution of branded beef programs for international and domestic markets.
The choice of Mr Larkin for the role is something of a surprise, given his lack of exposure to pastoral operations – but it may signal a changing emphasis in Australian pastoral company management. The Australian Agricultural Co is likely to make a similar appointment in coming months, as the company progresses its move from being a 'large-scale beef producer' to luxury branded beef program manager.'
Previously running his own vertically-integrated beef business using a service kill out of the Northern Cooperative Meat Co at Casino, NSW to supply his award-winning Atron beef grassfed and grainfed brand programs, Mr Larkin sold his Atron business to Thomas Foods International in May, 2016. He has since worked in a senior executive role with TFI, primarily representing the company in trade access issues.
Atron claimed to turn over $200 million a year in 2015.
In his new role as chief executive for Gina Rinehart's agriculture investments, Mr Larkin will oversee both the S.Kidman & Co business and Ms Rinehart's existing Hancock Prospecting Pty Ltd cattle and feedlot interests.
Separate general managers will shortly be appointed to both businesses, reporting to Mr Larkin, Beef Central understands.
Ms Rinehart and her Chinese partner Shanghai Cred completed the purchase of S. Kidman & Co in December, with Ms Rinehart taking a 67pc stake in the Australian Outback Beef joint venture business, and Shanghai Cred 33pc.
Long serving chief executive Greg Campbell left the Kidman business in May. During a parting interview with Beef Central, he referenced the changing skill-set the company required to take the business forward, which he felt he was not well-equipped to tackle.
Hancock Prospecting has recently advertised for a general manager for agriculture operations for its portfolio of northern cattle stations, run as a separate business from Kidman (see listing on Jobs Central). In March this year, Hancock Pastoral purchased the Maydan feedlot near Warwick, in a move designed to support the company's rapidly-expanding Wagyu cattle breeding operations in eastern Australia.
Published below is a map pointing out both Kidman and Hancock Prospecting property assets.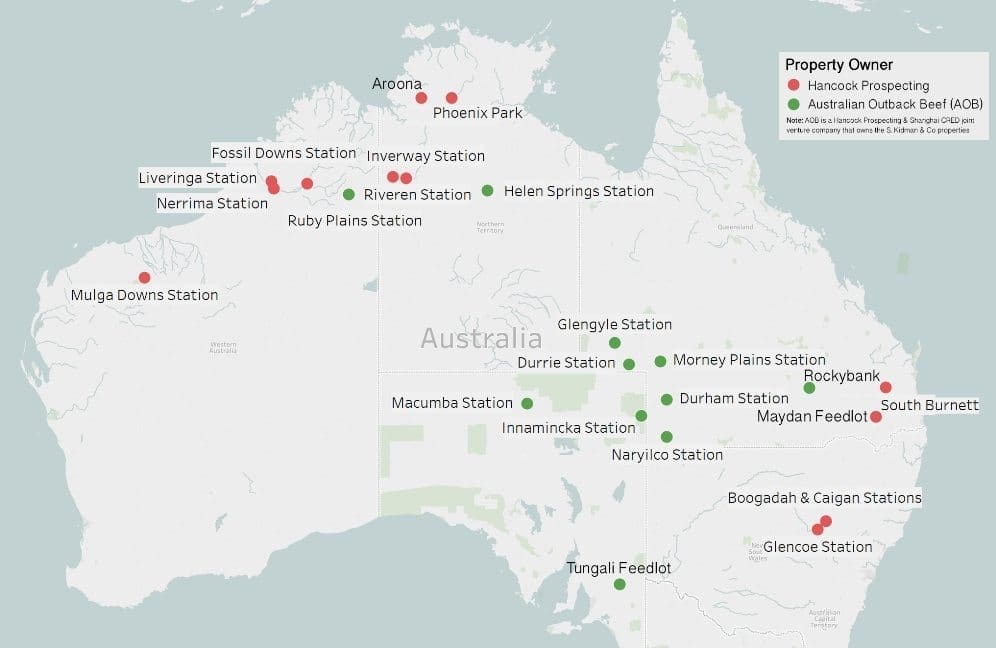 Talk about a third general management appointment covering Hancock's feedlot operations (Maydan, Queensland; Tongali, South Australia; live export depot facilities near Katherine; plus potentially, the design and development of the company's new joint venture feedlot on an island in southern China) appears premature.
A formal press statement is expected from Hancock/Kidman some time tomorrow. Beef Central will add any additional content from that statement to this item, when it is made available.
In addition to his own business, Mr Larkin spent six years as chairman of the Australian Meat Industry Council, resigning in June last year, upon the sale of his business to TFI.
During his term as AMIC chair he played important roles in developing trade access agreements and removing trade barrier for Australian beef in emerging markets like China, as well as the US, Japan and Korea.
He was awarded AMIC's Distinguished Australian of the Year award in 2009, and received an AM in the Queen's Birthday Honours earlier this year.
Beef Central speculated about future branded beef program intentions in S.Kidman in this earlier article.