FURTHER analysis is required to rule-out a false positive test result, Queensland beef processor John Dee suggests, following the plant's suspension from the China market on Friday over an unusual antibiotic residue detection.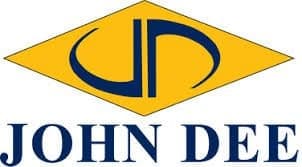 Traces of a naturally occurring antibiotic not used in the food industry were found by Chinese authorities in a single sample of imported beef from John Dee, leading to Friday's suspension.
John Dee, which processes cattle under its own name, as well as providing a service kill for a string of high-profile Wagyu and Angus beef brands, was advised of a positive chemical residue detection late last week during routine import testing at Ningbo Port, China.
The named compound was chloramphenicol, an antibiotic drug that is banned for use in food production animals in Australia and around the world.
A statement issued by John Dee management this morning said that the company had been advised that following testing of multiple products in the consignment, only one primal was involved and the other beef primals from the same production were cleared.
"We are making all requests to run a confirmation test in China of retained product, thereby ruling out the chance of a false positive result," John Dee chief executive Warren Stiff said.
"Depending on the particular lab testing procedure used, false positives are reasonably likely to occur," he said.
A confirmatory second test was scientifically valid under generally accepted residue testing programs, John Dee's statement suggested.
"Through a traceback of prior production and working with the respected and independent feedlot supplying the 150 head contract (which produced the positive sample), we were able to prove that no animal has been treated with the banned antibiotic during the six-month grain feeding period," Mr Stiff said.
"Routine antibiotic testing, conducted by a National Association of Testing Authorities-approved lab during production, did not indicate the presence of any antibiotic he said.
"We have carton product in store from the same consignment and have arranged further laboratory testing to confirm status. All cartons are traceable by barcode and correlated by production time and are linked to beef carcase and animal origin," Mr Stiff said.
Australia's National Livestock Identification Scheme individually identifies livestock entering the food chain, and all relevant records have been provided to the Department of Agriculture.
"Our plant prides itself on maintaining the highest food safety and quality standards and our reputation is well-known around the world," Mr Stiff said.
"While one of Australia's smaller beef exporters, our brands are highly regarded in China, Japan and US markets, particularly in the areas of specification and accuracy in carton labelling (foreign language)."
However food safety was non-negotiable, the John Dee statement conceded, and the temporary suspension was the right of the importing market.
"In this case China's General Administration of Customs China (GACC) has made the determination. Working closely with the Department of Agriculture and with the full support of our Agriculture Minister, our aim is the lifting of our temporary suspension," Mr Stiff said.
"To this end we trust that GACC consider the results of our investigation and authorise verification testing. Through early 2020, we worked closely with our established Chinese importers and end-users to negotiate massive market disruptions suffered as a consequence of COVID 19, by rescheduling shipments and payment terms.
"Today each of these valued Chinese companies remains with our business. Now these same customers have ongoing orders for our product that we cannot supply in the immediate term. We trust that they will stand by us through this suspension, so that we can return our production levels to normal," Mr Stiff said.
"In the meanwhile, we can expect production stand-downs and reduced throughput from our 600 strong regional workforce."
John Dee packs grainfed beef under its own export brands, but also provides a substantial service kill to a number of other high-end Australian Wagyu and Angus beef supply chains. It is assumed at this stage that they, too, will be impacted by the suspension. John Dee, along with Northern Cooperative Meat Co at Casino, are the two largest Wagyu beef processing facilities in Australia.
NCMC, along with Kilcoy Global Foods, JBS Beef City and Dinmore, lost access to China in May, over documentation irregularities.
PM 'disappointed' by outcome
Prime minister Scott Morrison on the weekend said he was disappointed that China had banned beef from another Australian abattoir.
"We'll work with industry on those issues and address the facts of each case and I'm optimistic we'll resolve those issues … because trade with China brings benefits to both countries," he said.
"Our high-quality beef, lamb, seafood and wine exports to China have grown in recent years for a very simple reason: they're good. Chinese consumers like them and they have reason to," Mr Morrison said.