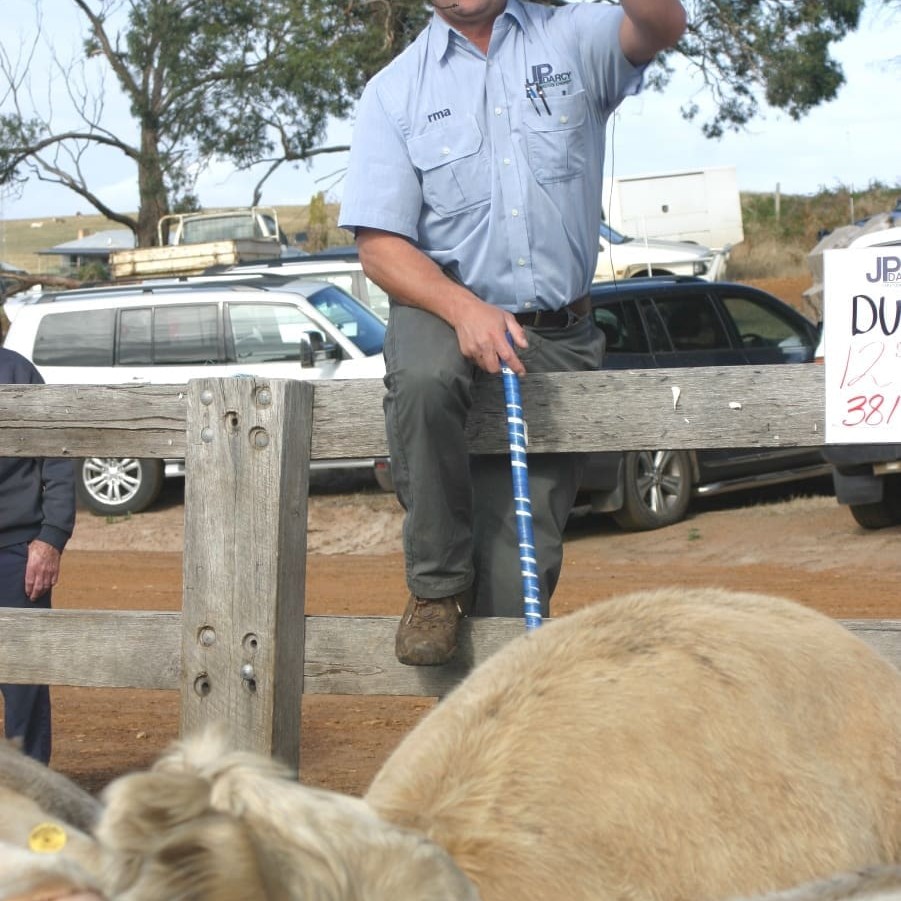 Extreme high temperates this week have forced the postponement of cattle sales at Naracoorte and Strathalbyn in South Australia and Euroa in Victoria.
But weaner sales scheduled for Casterton and Hamilton this week are going ahead.
With a forecast of several consecutive hot days this week, agents at Naracoorte re-scheduled Thursday's sale of 1400 joined heifers and cows to January 30.
Daily temperatures are forecast to reach or exceed 40 degrees Celsius at Naracoorte, Casterton and Hamilton this week.
Naracoorte Regional Livestock Exchange manager Richard James said his research had shown the air temperature was up to 25 degrees lower under the saleyard roof on a 45 degree day, but agents and producers were concerned about mustering and transporting joined females in the extreme heat.
"The last thing we want to see is cows and heifers slipping calves. It comes down to animal welfare," he said.
"It is better for everybody not to hold it on Thursday."
Naracoorte Combined Agents president Richard Jennings said it was 'all about the welfare of the cattle.'
The Strathalbyn weaner cattle sale scheduled for January 19 was also postponed until January 24 because of the conditions after producers cancelled several loads of cattle from King Island.
The Euroa weaner cattle sale scheduled for Thursday has been postponed until January 31.
Agents sold mixed sex Euro weaners at Hamilton today. The Western District heifer weaner sales start at Casterton and Hamilton tomorrow with more heifers due to be sold at Casterton on Friday.