Rural network Elders' aim to achieve growth through acquisition of smaller compatible businesses appears to be gaining momentum, following Thursday's announcement of the purchase of Dalby (Queensland) independent stock and property agency, Eastern Rural.
During the company's half-year results presentation last month, Elders flagged both acquisition and organic internal growth as part of its balanced growth strategy.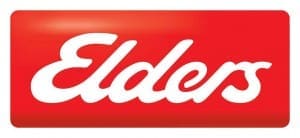 "We will continue to evaluate acquisition opportunities to expand our business, focussing on those that enhance diversification and fill strategic gaps in geography, products and services,"  chief executive and managing director Mark Allison told shareholders.
"We will maintain a disciplined approach to ensure acquisitions meet required financial hurdles," he said.
Elders would actively manage its product and service portfolio and would reallocate capital from non-performing assets to investments and quality assets, if necessary.
In terms of the size of any deals, the company was looking at businesses with pre-tax earnings of anywhere between $500,000 and $4 million, and was willing to pay some three to five times EBIT, it indicated.
It is understood Elders has recently sized up a number of other agency business purchase prospects, and may be close to sealing a deal to purchase a business in the northern region of WA.
In June last year, Elders bought Australian Independent Rural Retailers, in a deal that valued AIRR at $187 million on an enterprise value basis.
With eight warehouses and five retail locations, the AIRR wholesale business integration into Elders was going well, he said, despite sustained drought conditions in the first quarter. Second quarter performance was ahead, year-on-year, in line with widespread rainfall and strong demand for crop protection products.
AIRR would benefit from increased margins from consolidated buying across the Elders group.
"Further growth opportunities are being progressed," Mr Allison told shareholders in Elders half-year briefing.
Strategic opportunities
In this distribution map flagging likely areas for growth, Elders highlights target regions including central NSW, western Victoria, Central and northern Queensland for rural products growth (green), and central/southern NSW, southern Victoria and central Queensland for agency growth (yellow). Bolt-on acquisitions may help fill those gaps.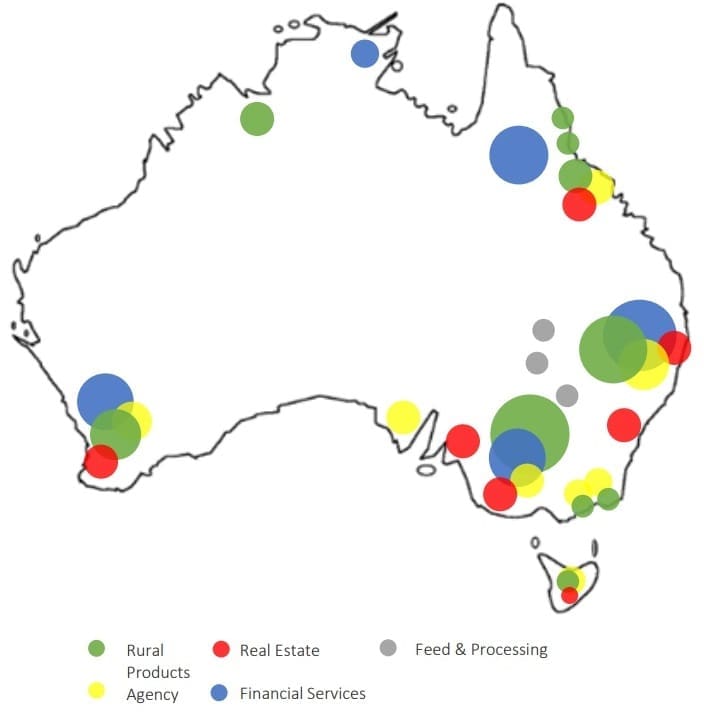 Mr Allison has also recently flagged Elders interest in potential acquisition opportunities of distressed businesses, especially after COVID limitations are lifted.