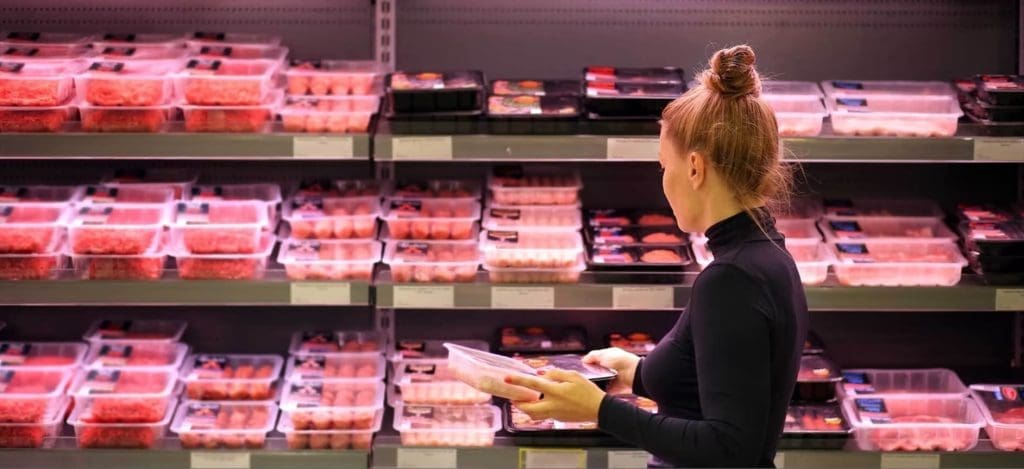 THERE's been a distinct decline in wholesale beef prices in the Australian market during January.
The effect is being seen across a wide range of muscle cuts (see details below), and extends into trimmings used for ground beef, where international demand and prices currently are very flat.
Making matters worse, February is a notoriously tough month for domestic retail beef demand, because many householders are watching their budgets after racking-up holiday and back-to-school costs. Recent elevated beef and lamb prices have only made that trend more acute, as some consumers seek out cheaper pork and chicken options.
Contacts active in the domestic wholesale meat trade acknowledged that part of the recent adjustment on beef prices was in response to downwards pressure on cattle prices witnessed during January (click here to view earlier report), where some categories have fallen 10pc in value since late last year.
Forward contract prices on 100-day grainfed ox, for example, have fallen about 80c/kg since November, while spot price on the same cattle have dropped 60-70c/kg to 690c/kg last week.
Processors are still under considerable margin pressure, because grainfed cattle currently exiting feedlots were bought last year at considerably higher prices, and carry a lot of production cost-baggage, one large multi-state wholesaler said.
He said the domestic beef supply chain was not currently over-burdened with beef, but that was partly due to the fact that major processors were only now getting back to full rosters after the holiday break.
"Come back in a month and ask the same question," was his advice.
"International meat markets are still very tough for higher-priced Australian beef, and once production (ie slaughter numbers) starts to climb heading into February-March, product could again start to back-up because of overseas buyer price-resistance," he said.
"The domestic market can easily become a beef dumping ground when the going gets too tough in international markets – but just now, it is still pretty much under control – at least for those who have remained current. But nobody would want to be sitting on meat bought late last year, which is now getting cheaper by the day."
"A supply chain with a good brand program behind it might be able to weather the current storm a little better, but for commodity beef, the going is very tough, and could only get tougher," he said.
Average wholesale prices fall $1-$2/kg
Prices for many boxed beef product lines have softened over the past three weeks – typically anywhere from $1/kg to $2/kg easier since December. That has in turn prompted some wholesalers to push product bought earlier at higher prices out the door to stay current.
Tenderloins and cube rolls in the eastern states wholesale market have typically eased $2/kg or thereabouts, with striploins back $1.50/kg. Good quality striploins, depending on spec, are currently selling in the wholesale market from $16-$22/kg, down from $18-$24 before Christmas. Cube rolls were higher, towards the 30s, but have also come under pressure in January. Good quality tenderloins that were making +$40/kg at times last year are now mid-30s, and lower. Tenderloins off A-cipher carcases are now sub-$30/kg.
In the rump category, better descriptions are $11-$15/kg at wholesale, with cow rumps now around $9/kg, steer $10/kg, and PR cipher steer rumps $11/kg, trade sources reported this morning. Striploins remained very had to sell.
Non-grilling primals like cap-off topsides and knuckles are also back, to a similar extent.
Trimmings fall 21pc in a couple of months
"But the big factor that is hurting everybody is the trimmings price," another wholesale contact said this morning.
Trimmings that were worth as much as $9.50/kg late last year, are now trading around $7.50kg – a 21pc decline in value in six or seven weeks.
While there were still some cryovaced chilled trim being sold to smaller customers at higher prices around $8.50/kg, for those wholesalers seeking to sell in volume, the market was closer to $7.50, one contact said.
"International prices for imported Australian trimmings are currently very poor, due to flat demand in Asia and the continued high rate of beef kill in the United States, still weathering the effects of drought," he said.
"Until that US production cycle changes, there is little real chance of the trimmings market improving much, because domestic trim prices are very closely locked to the international market price."
While there were a series of 'ups and downs' in wholesale price due directly to COVID distortions over the past two years, this past three or four weeks is the first time the market has moved down significantly for other reasons, for quite some time.
Retail segment yet to respond
So far there has been little sign of retail price adjustments on beef as a result of the falls at wholesale level – but for much of the past two years, supermarket giants Coles and Woolworths, as well as independent retail butchers, have taken a big margin hit on red meat sales, as prices rose.
Woolworths this morning was offering everyday rump steak at $28/kg, scotch fillet (cube roll) at $43/kg and porterhouse (striploin) at $40/kg. Lean 90CL mince was $19/kg and 82CL everyday mince $13-$14/kg.
One wholesaler said he anticipated that wholesale beef prices would come under further pressure as the year progressed, and weekly kills rose.
"But plainer grainfed meat, with low marbling score, and generic grassfed meat will be hit hardest," he predicted. "Higher marbling and better quality beef is likely to fare better, but plainer grainfed meat with 0-1 marbling score that are still coming through the system will drop further."
"As soon as you go into the 2 marbling scores and higher, price is more resilient, even in a falling market," he said.
"Those plainer descriptions have been able to get away with it, because of the ridiculous prices over the past two years. But if the national beef kill rises this year, as it is likely to, they will be the first ones to feel the pain."
This comment supports a 'flight to quality' theory that has emerged in the beef industry in recent weeks, as supply chains enjoy a steadily growing pool of feeder and grower cattle from which to choose. More on this in a separate story to come.
Rising costs of living – ranging from electricity to insurance, food staples and interest rates – are also starting to bear down on consumers.
The ABS last week reported the monthly Consumer Price Index indicator rising 7.3 percent for the year to November 2022. The most significant contributors to the annual rise were housing (+9.6pc), food and non-alcoholic beverages (+9.4pc), transport (+9pc), furniture, household equipment and services (+8.4pc) and recreation and culture (+5.8pc).