OVER-the-hooks slaughter cattle prices have taken a big hit in the opening-gambit offers from export beef processors across eastern Australia for the 2023 season.
Direct consignment offers obtained by Beef Central this morning have prices on many slaughter cattle descriptions back 40-50c/kg from where they left off late in 2022.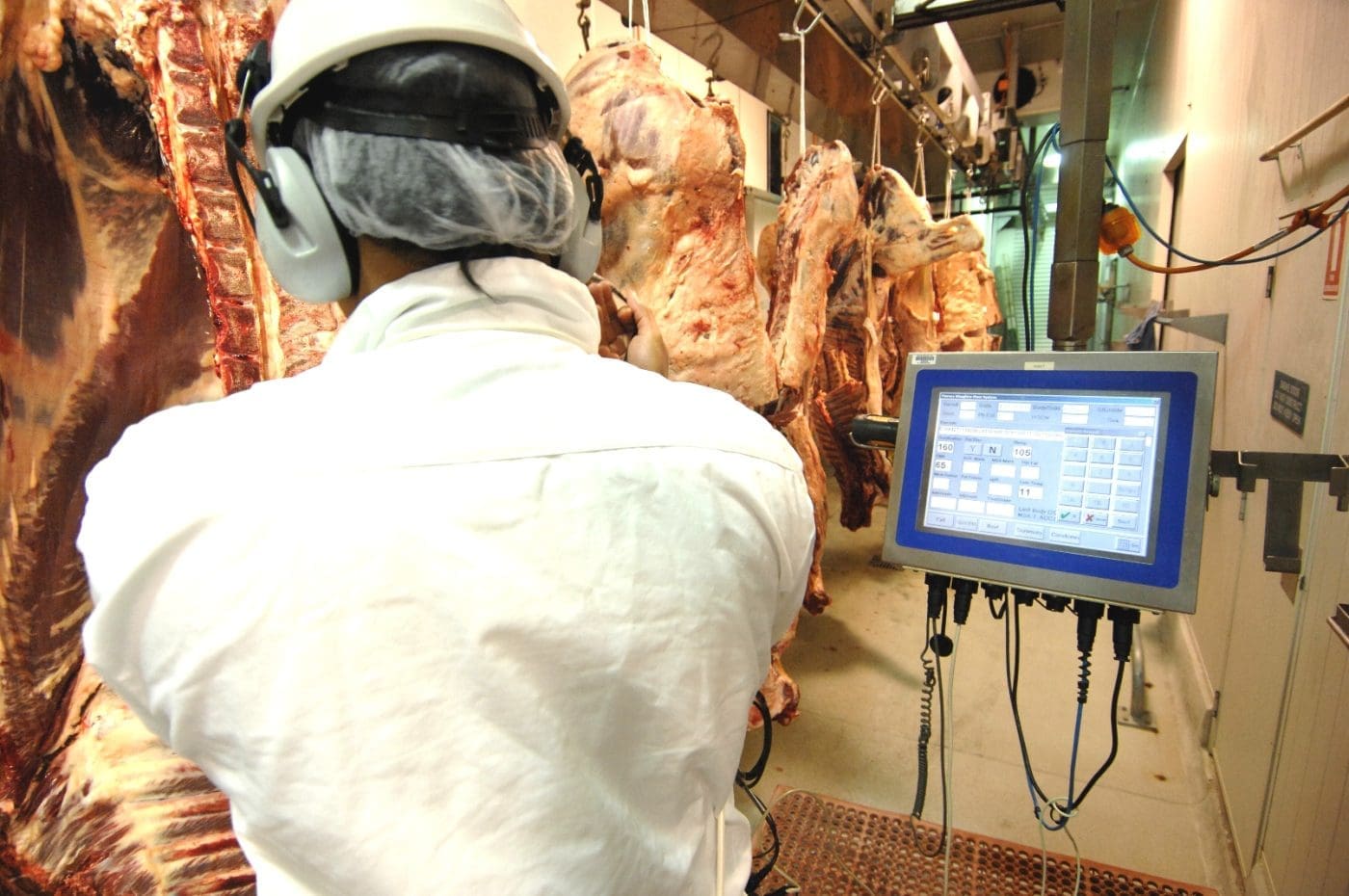 That comes on top of a general decline in value during the closing stages of last year, as declining international demand for Australian beef due to price started to take effect.
Best offers from competitive processors in southern Queensland this morning were 580-590c/kg on heavy cows – down from 635c/kg mid-December, before falling to 605c on some grids briefly just before seasonal closure. Four-tooth export weight slaughter steer with HGP was quoted at 650-655c this morning, back 35-50c on mid-December rates.
Take 10c/kg off those current quotes for plants in Central Queensland.
In southern states, representative quotes seen this morning included 570c/kg on heavy cows, and 675c/kg on grassfed export ox, down from 620c and 715c respectively before Christmas – back 50c and 40c/kg.
"The whole job is back nearly a dollar a kilo on what it was back in late November or early December," one processor contact said this morning. "That represents $300 to $400 on many slaughter cattle. The problem is, every time we lower the grid price to try to align the buy-sell, the meat market has gotten cheaper," he complained.
The abundance of sharply-priced meat available out of the US at present due to drought, and heavy supply out of South America into Asian and north American markets continues to make Australian product look too dear. China trade remains very flat due to COVID battles.
As a result, the domestic Australian market was described this morning as 'chocker-block," and under considerable pressure.
As described in yesterday's annual beef export summary, December beef exports were modest in volume, despite some of the largest weekly cattle kills seen all year.
Forward contracts on 100-day grainfed cattle due to exit April have also declined sharply, currently at around 720c/kg, having still been around 800c/kg back in November.
One processor in northern NSW is quoting 540c/kg on heavy cows this week, but it is not clear how determined they are to secure numbers at those rates, evidently working through a lot of grainfed cattle at present.
The big price slide has motivated some vendors to seek bookings early, over fears that prices may only slip further as January unfolds. One export processor has withdrawn quotes for the timebeing, comfortable that it now has its bases covered until later in January.
It means the start of February may give a truer indication of how the 2023 season will unfold.
Feeder cattle follow suit
Feeder cattle prices have also taken a sharp downwards turn since December, falling to the low-to-mid 390s for heavy feeder flatback steers in limited trade this week. That's back 50c/kg in places on trading later last year.
Reflecting that trend, there was red ink everywhere (average liveweight price change versus last sale in 2023) at Roma store sale this morning, with 330-400kg feeder steers back an average of 78c/kg to average 420c/kg and +400kg feeder steers back 58c to average 375c/kg on late December rates. Heavy feeders were making 460c/kg only a month or six weeks ago.
More on the latest feeder price trend in a separate report to come later this week.
Uncertainty over international market demand for grainfed beef come April appears to be the major cause for feeder cattle buyer reservation that has only gained momentum this year.
US drought impact continues
As can be seen in Beef Central's home-page industry dashboard graphs, Australian imported 90CL grinding cow beef into the US fell to less than A790c/kg in December – their lowest point all year.
Most of that can be explained by the prolonged, serious drought that continues to plague the US, particularly the largest catrt5le states in the Midwest.
US beef production continues at near record high levels due to drought, with 468,000 head slaughtered across the country for week one, ending January 7. There's been plenty of speculation about when the US herd liquidation tap is turned off, with April-May now a popular pick, as northern hemisphere conditions warm up and parched Texas grazing paddocks hopefully receive some rain.
Cyclone could impact northern operations
Heavy rainfall forecast for parts of northwest, western and Central Queensland later this week could delay seasonal starts at processing plants in North and Central Queensland.
Falls of 50-150mm, and higher in places are being forecast by BOM, as the remnants of the Kimberley cyclone move further east this week.
This could impact supply, just as plants at Townsville, Mackay, Rockhampton (2) and Biloela start thinking about getting back to work. Many northern sheds plan to start their chain on 23 January, but that could now be delayed if big rain eventuates. Teys Biloela is the exception, having started yesterday.
Further south, JBS Dinmore is due to get back to work on 16 January, killing three days on week one.
No processor wants to start a new killing season, only having to shut-down again a few weeks later due to rain delays.
Any delay to the start of the northern season could jam-up supply as it heads towards the March April early season high-point.