DOMESTIC red meat retailers including butchers and supermarkets are experiencing an unprecedented boom in sales turnover, as the latest impacts of coronavirus work their way through the community.
The trend is being driven by two main factors:
A dramatic shift away from out-of-home consumption of red meat at hotels, restaurants, cafes and sporting events, replaced by in-home consumption as people avoid going out for fear of catching the virus.
What can only be described as 'panic' buying, as consumers stockpile foodstuffs, especially those that can be frozen, in anticipation of shortages and long periods spent at home. Beef mince, which freezes well, has been a key target among consumers. Electrical retailer Harvey Norman has reported a run on home freezers last week as consumer alarm over the impacts of coronavirus grew.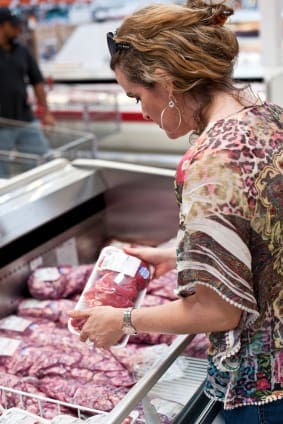 A number of trade contacts suggested retail beef sales were up 20 to 25 percent, both year-on-year, and in comparison with turnover seen only a few weeks ago.
One large Melbourne wholesaler was yesterday performing Sunday meat deliveries, because many of the company's retail butchery customers had run out of meat.
In contrast, wholesalers describe trade into the food service market currently as 'dead.' Some wholesalers are now wary about holding bad debts from food service customers, as restaurants and cafes potentially go out of business due to lack of trade.
A large national supermarket retailer on Friday was looking to quickly secure 300 tonnes (the equivalent of 15 semi-trailer loads) of fresh trimmings, to make up for unprecedented mince demand from customers late last week.
Sutcliffe Meats notes huge shift
Sydney-based independent meat retailer Stephen Kelly has experienced the recent explosion in demand, noting a dramatic recent rise in turnover through his 11 Sutcliffe Meats butcheries across metropolitan Sydney, Newcastle and the NSW Central Coast.
"We've seen a significant increase in volume – mostly, we believe, because more consumers are electing to eat at home, rather than go out," Mr Kelly said.
"It's extremely buoyant. Over the weekend just passed, our mince sales were sharply higher, and that's partly because mince is an item that can be readily frozen down," he said.
"But the big driver, from what we've seen, is that all forms of food service – from restaurants to a burger sold at the footie – have been totally decimated by people staying at home."
"Some many companies are now telling staff to work from home, so it's logical that retail type sales have risen sharply. All of a sudden, workers for the first time are having lunch at home, as well as dinner during the week."
Mr Kelly said the trend started initially about four weeks ago with a small lift in sales, but it had 'really taken off' over the past fortnight.
"I would imagine the supermarkets are experiencing the same trend. It's not limited to independent butchers," he said. "The major supermarkets haven't necessarily lost ground to independents – it's just that the total retail pie has gotten so much bigger."
Normally February/March was a flat spot for red meat retailing, making the current trend 'highly unusual.'
Mr Kelly felt the 'panic buying' trend was less evident in regional centres like Newcastle and the Central Coast than it was in metropolitan Sydney outlets. But not all operators are seeing the same trend, however. For example one NSW Central Coast butchery recorded a 40pc increase in sales over the past two weeks.
Asked how long the trend was likely to last, Mr Kelly said perhaps the 'panic buying' component might settle down reasonably quickly, but fundamentally, the trend towards eating at home was not going to end any time soon.
"So long as this lock-down continues, and consumers avoid sporting events, travel and eating out, you'd have to expect that this fresh food retail growth trend will continue," he said.
While the SARS virus event of 2003 had some impact on consumer behaviour and world meat trade, Mr Kelly said he suspected the coronavirus event might last considerably longer, and bite deeper.
While weekly kill numbers across eastern Australia have fallen dramatically, Mr Kelly's view is that exporters would be 'quite happy' currently to be doing three days production, and not five each week, given the high cost of cattle and flat export market demand.
"There's no question that exporters and wholesalers are trying to get their buy prices up, because they are looking at the red ink on every animal that they buy and process currently. But I think it is much harder this time around, because export markets are not as buoyant as they were the last time there was a supply shortage and high cattle prices like this."
"Japan and the US markets are contracting in price, so the domestic market is probably the processors' best market at the moment."
Mr Kelly said retail butchers had been doing it particularly tough over the last couple of years.
"This could be an opportunity to make up some lost ground. Some of that loss of sales that occurred among independent retailers was because of consumers choosing to eat out more, rather than buying meat to consume at home."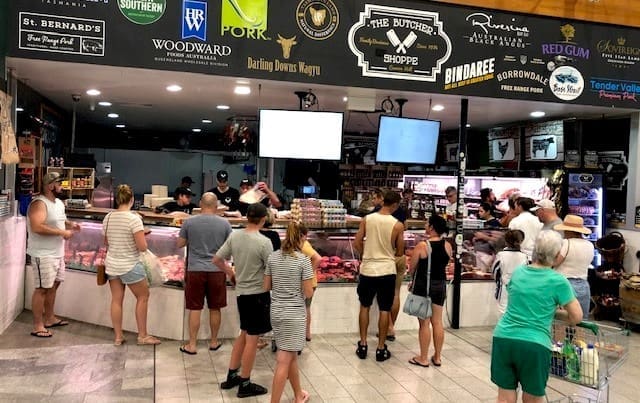 'Better than Christmas week'
One of the nation's largest domestic wholesalers, with operations in three states, told Beef Central this morning that the past week had been 'better than pre-Christmas week' for many retail butchers in terms of turnover.
"Our business has been absolutely smashed by retailers right across Australia, and we are struggling to keep up," the company's general manager said.
He knew of one large Sydney retail butchery chain which had seen turnover up 24pc on trade seen just a fortnight earlier.
"It's been growing steadily for a while, but the really big surge happened this weekend," he said.
He suspected a fair proportion of recent trade was due to consumer 'hoarding,' but conceded that the collapse in food service trade was also a big factor.
"Everybody has seen and heard the stories about supermarkets being ransacked for certain items. As well as toilet paper, pasta and hand sanitiser, it's extended into frozen food, and items like beef mince, which lends itself to freezing."
"People have suddenly realised that if they get quarantined, they need two-weeks' worth of food at their disposal."
Other red meat items that had come under heavy demand last week were diced beef, knuckles and trimmings. One line of yearling rumps was sold to a customer recently for mincing, such was consumer demand.
Wholesale prices spike
The sharp rise in retail beef demand has pushed prices higher.
Even yearling rumps have been pushed into the grind, moving from mid 9's to $10.50/kg wholesale late last week.
"The dramatic events have come to a stage where manufacturers will be slashing primals (consigning them for grinding beef) to keep up with mince demand. Any primal that cannot make $10/kg, will end up in a trim pack, while ever demand remains where it currently is," the wholesaler contact said.
Fresh domestic wholesale trim prices have risen at least 10pc since mid-last-week, as the demand spike reached its peak, with 85CL fresh cryovac that was worth $7 or $7.50 a fortnight ago now worth $8.50 to $9/kg. Compare that with equivalent export frozen trim at no more than $6.50 or $7/kg, depending on the market and volume.
Loin cut sales at one large wholesaler's Brisbane outlet this morning were 'about normal' for a March Monday morning, but it was secondary cuts where all the action was.
"The phones have just rung off the hook this morning," the general manager told Beef Central.
"We're in uncharted waters. The situation is changing almost hourly, but no one could believe what happened on the weekend."
Food service in desperate state
While retail demand has dramatically risen, food service operators are currently in a world of pain, with trade in some segments reported to be down 50-80 percent. Some customers last week were seeking to make arrangements with their wholesale suppliers to return large consignments of meat ordered for since-cancelled events like the Melbourne Grand Prix, and major sporting events.
A credible trade source suggested to Beef Central that school closures was now looking increasingly likely, with Friday tipped for a Federal Government announcement about starting an extended Easter break a fortnight early.
Tomorrow: Simon Quilty's view of coronavirus's spreading impact