THE rise of Australia's goat industry has moved into corporate cattle companies, with two large Queensland-based producers recently making significant investments into small stock.
Consolidated Pastoral Co and Australian Country Choice both spoke about their new goat operations at the Ekka in Brisbane last week – with several factors behind the moves.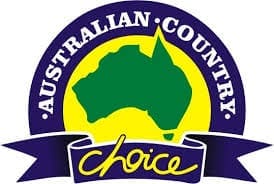 ACC CEO Anthony Lee said the next generation Lee family had purchased some land in Central Queensland, where they built infrastructure for small stock, particularly goats. His brother Michael is managing the project.
"The state government has been terrific in unlocking this opportunity through the co-funding of exclusion fencing, which is rapidly bringing back small stock back to Queensland," he said.
"Goats seem to fit perfectly with our cattle operation. Their diet is different to cattle, they are adaptable and they thrive in the Queensland environment."
Mr Lee said the emerging goat industry presented a big opportunity for the family, with the company trialling lot feeding goats and was ultimately interested in processing.
The company's Cannon Hill abattoir in Brisbane's east processed goats and lambs for decades, under service kills provided through state government ownership.
"Being a vertically integrated company, we already have a natural hedge, so moving across proteins is the next stage of our diversification," he said.
"Goat meat is the most consumed protein in the world with no religious taboos, it is very undeveloped and an emerging industry in Australia. There are not too many opportunities like that with most proteins already mature."
CPC's goat move
Another of Australia's large northern corporate beef operators, Consolidated Pastoral Co, has also recently launched a goat program.

CPC's Isis Downs Station near Isisford in Central Western Queensland is now home to about 12,000 nannies, in the first phase of the program, having been gradually accumulated over the past 18 months. The plan is to continue to grow the mob.
CPC chief executive officer Troy Setter expects to get to 20,000 or 30,000 nannies pretty easily in the next couple of years, without having a material impact on Isis Downs' cattle numbers.
CPC has now put about 250,000ha of Isis Downs behind exclusion fencing, further motivating the goat venture.
"We've adopted goats for a number of reasons," Mr Setter told Beef Central during Brisbane Show last week.
"They fit into our vegetation management program for gidgee regrowth and woody weed control, and obviously are also a really good money earner," he said.
"The goats work really well in rotation behind the cattle, in cleaning the country up."
Mr Setter said both the vegetation management aspect as well as alternative income source had contributed to the decision to move back into goats. Goats had in fact been a part of the Isis Downs livestock inventory for many years, back in the sheep era.
"Goats do eat a little bit of the grass as well, but they eat a lot of the feed that cattle won't touch, while it is available," he said.
"We're hoping to grow the herd, and see it as a future part of the business, rather than just a short-term thing."
Isis Downs forged its early history as a sheep property before being re-modelled into cattle under CPC's stewardship. The property's massive, historic woolsheds still stand, and there are sets of sheep yards still in place, in addition to portable infrastructure for processing goats.
Most of the nannies are rangelands-genetics based, some with some other crosses involved, which are now being mated to Kalahari Red and Boer cross bucks.
Mr Setter said while few, if any CPC staff had had previous experience working goats, they had embraced the new venture, and the 'opportunity to broaden their livestock handling skills.'
"If we can manage the nutrition and animal health side, hopefully we can generate a set of twins per nanny every eight to nine months," he said.
Asked if other CPC properties could see the introduction of goats, Mr Setter said not at this stage – but if the cost of exclusion fencing could be justified elsewhere, it could be looked at.
The first male goats off Isis Downs are likely to be consigned for processing later this year, through Thomas Foods International's plant at Bourke.
Goat processing capacity has significantly expanded in Western Qld and NSW this year. TFI is re-opening a plant near Bourke in northwest NSW, and Western Meat Exporters (WME) in Charleville has recently received an $11 million upgrade. Lot feeding has also been discussed in industry circles.
MLA was quoting 805c/kg carcase weight over-the hooks for goats this month, down from 920c/kg in June, and 883c this time last year.