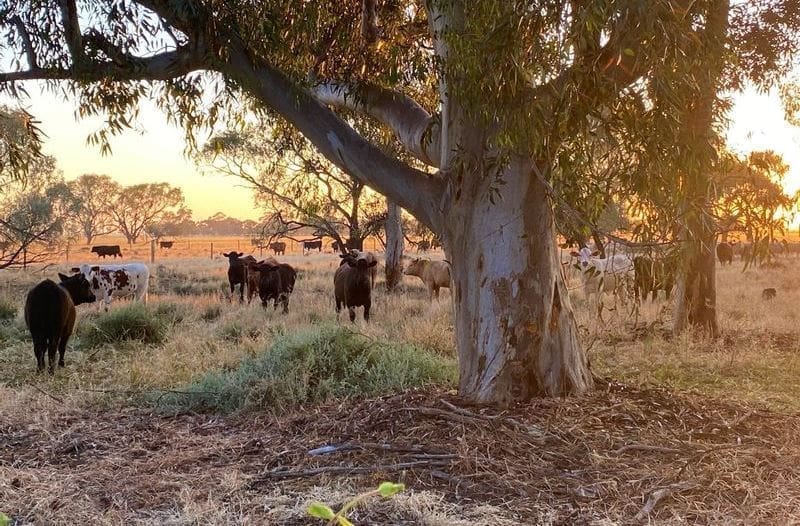 AS THE Federal Government and corporations aim to fulfil their ambitious environmental commitments, concerns have been raised about some recent proposals being put forward for the agricultural industry.
Agriculture was the first cab off the rank on a series of six sectoral plans to become "net zero by 2050", with the Government opening consultation this week. Electricity and energy, industry, resources, the built environment and transport are set to follow.
The Federal Government is also looking to overhaul its main environmental laws. While one of Australia's big banks has pledged to stop deforestation-linked lending by the end of 2025.
All three moves have drawn concerns from the livestock industry – with different groups calling for a change of approach.
Calls for cyclical nature of methane to be recognised
In a press release calling for submissions to the net zero plan, the Federal Government said it expected agriculture to take a bigger share of Australia's Greenhouse Gas account as other industries find "readily available and lower cost abatement options".
But the way the livestock industry's emissions are accounted for has a big focus for Cattle Australia since its was formed last year. The organisation recently updated its position to call for the industry to move away from carbon neutral or net zero targets because they do not recognise the cyclical nature of livestock methane.
Interim chief executive officer and director Adam Coffey said modern climate science indicated that livestock emissions from a stable herd were not contributing to warming and the conversation about methane needed to change.
"If two thirds of our GHG contributions relate to enteric methane and we now have scientific methodology that calculates these emissions and they are effectively neutral in terms of their atmospheric warming effect, then all of a sudden our piece of Australia's annual GHG accounts starts to look very small in comparison with other industries," Mr Coffey said.
"This is not some bid by livestock industries to shirk our responsibility, we remain fully committed to playing our part in reducing emissions, but we are seeking a level playing field – with recognition that our emissions are part of a natural biogenic cycle.
"Agriculture does and can play a huge part in being part of the climate solution, given our unique ability to recapture vast amounts of CO2 in our well managed landscapes – no other sector can lay claim to that."
Balancing food security with emissions
Cattle Australia has also endorsed the Dublin Declaration, a paper signed by more than 1000 scientists recognising the societal role of meat. Mr Coffey said it was important to balance emissions targets with food security.
"It is quite bizarre that our government is targeting Australian agriculture as a priority sector to reduce emissions," he said.
"The feedback we receive from our stakeholders and greater society is that it makes no sense to regulate emissions from our food production systems, given the critical services they provide to our nation.
"As an industry we have been on the cutting edge globally in terms of emissions mitigation and sequestration techniques and technologies. Instead of acknowledging the great work we've done here we once again look to be hit with a big stick."
Environmental law proposal could turn into "green militia"
Another piece of environmental legislation the Federal Government is working through is an overhaul of the Environment Protection and Biodiversity Conservation Act – Australia's main law used to prevent the destruction of natural habitats.
Environment minister Tanya Plibersek has recently started a targeted consultation on its new Nature Positive Plan, with more than 30 different organisations – Beef Central understands the National Farmers' Federation is only ag group which has been involved.
The plan has received calls from the Queensland Conservation Council to use third party community groups to enforce environmental legislation. "Federal Government agencies aren't on the ground like community groups are, so local communities need to be able to take action when our species are being harmed," director Dave Copeman said.
Lobby group Property Rights Australia have warned against the QCC's proposal saying they could turn the act into a "green militia". Chair Jim Willmott said some of the big environmental issues are being missed in the discussion.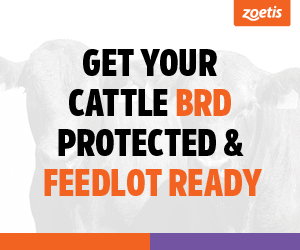 "It is a pity QCC and its members groups are not on the ground a little more to open their eyes to what is really happening in the environment," Mr Willmott said.
"The greatest threat as identified by the Threatened Species Action Plan are the invasive species especially feral cats and foxes. A rapidly emerging threat is the unchecked industrialisation of our rural and regional landscapes for wind and solar factories which QCC champions at the potential risk of driving some native species to the brink of extinction."
Beef Central asked environment minister Tanya Plibersek if the Government planned to introduce third-party enforcement. A departmental spokesperson said: "The Nature Positive Plan sets out the Australian Government's commitments to strengthening and streamlining Australia's national environmental laws. It states that the government will examine the possibility of introducing third-party enforcement."
Calls for government intervention on Westpac's deforestation target
In the private sector, Westpac recently announced in its Natural Capital Position Statement that it had set a "zero deforestation" target for loans to beef, dairy and sheep farmers, which will come into effect in 2025.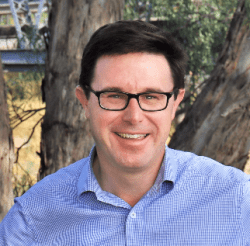 The move also received backlash from PRA and Nationals leader David Littleproud who labelled it an overreach. He said the Government needed to intervene.
"The states already impose strict vegetation regulative frameworks on farmers through punitive vegetation protection laws. These senseless new rules proposed by Westpac are an extreme overreach driven by European standards that simply don't relate to Australian conditions," Mr Littleproud said.
"The Federal Government must urgently send a clear signal to the banking sector that private capital should not be used to regulate Australian farmers and food production and if Australian banks want to try and do that then we should change the conditions of their banking licences.
"Governments set the laws – not the boards of big banks. If the banking sector will not back down on this senseless overreach then Labor should threaten to use their banking licences to pull them back into line."