While most of the red meat industry restructure focus over the past two years has been on the grassfed production sector through the Cattle Council of Australia, other industry bodies have clearly had their own issues over financing, representation and relevance.
It's a key part of the reason why the Federal Government has now approached the Red Meat Advisory Council to orchestrate a much broader third-party review into the finances, roles and effectiveness of all Australian red meat industry peak councils, as discussed in this morning's separate article.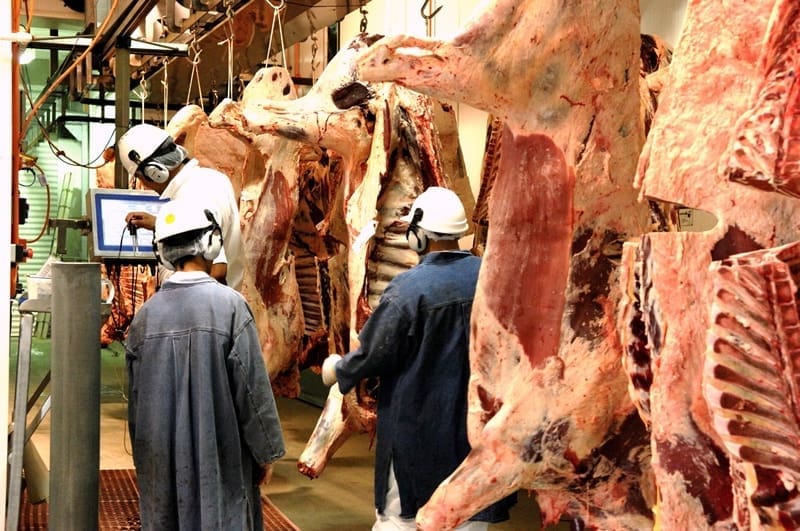 Some of the issues that came out of last year's Senate Inquiry over levy fees may also have encouraged the Minister to cast the net more widely in seeking such a review.
Let's look at the Australian Meat Industry Council as an example of 'another' peak council's position.
AMIC is the peak council representing processors, retailers and smallgoods manufacturers and is the only industry association representing the post-farm-gate Australian meat industry. Within it sits the Australian Processor Council, representing export and domestic beef and sheepmeat processors. The APC is currently chaired by David Larkin, who heads Atron Enterprises, a non-packer exporter.
Currently, the nation's two largest beef processors and exporters, JBS Australia and Teys Australia, choose not to be AMIC members. Teys pulled out in 2013, and JBS has come and gone several times over the past decade. The absence leaves a processing industry representation void (and potentially, a financial void) for AMIC totalling about 40 percent of the national kill.
Third largest processor, NH Foods last year signalled that it, too, would no longer be a member of AMIC after its existing term payment expired on December 31. That decision has since been reversed, with a renewal now activated for 2016. Change of decision-making senior management personnel is likely to have influenced that decision, Beef Central understands. However it was no secret that the company last year held reservations over AMIC's performance in representing industry affairs.
The corporate absences – or threats thereof – raises inevitable questions about AMIC's ability to effectively represent the processing industry at Australian and international government and trade level.
On the upside, AMIC did appear to pick up a significant new processor member last year.
While Inverell's Bindaree Beef, the nation's fifth largest red meat processor had been absent from the AMIC ranks for a decade or more, it rejoined AMIC last year around the time of the appointment of James Campbell as chief executive. It remains unclear whether that decision was linked in some way with last year's merger of Sanger Australia – a long-standing, active AMIC member – and Bindaree, whose principal, JR McDonald has in the past publically criticised AMIC's performance.
So why did the nation's two largest processors choose not to engage in industry affairs through AMIC, instead joining the more generic Australian Food and Grocery Council and/or Australian Business Council?
Their fundamental concern is over AMIC's perceived ability to effectively represent in processing industry affairs, Beef Central understands. Neither felt they were getting value for money for their annual investment, said to be around $100,000 or more in voluntary membership fees.
Some would argue the issue is as much about corporate-scale processing interests versus smaller processing interests, but AMIC's processing charter is clearly to represent all processors, regardless of size. But certainly the level of cohesion within the AMIC processor ranks is considerably less now than what it was in eras past.
The absence of both Teys and JBS from AMIC inevitably places a greater strain on AMIC processing's operating budget, with somewhere around $200,000 removed from the revenue stream. As outlined in this morning's separate article, Cattle Council, similarly, has struggled with financing issues for operations in recent years.
At the end of last year, Stockyard's Lachie Hart stood for the chairmanship of the nine-member Australian Processor Council, but was ultimately unsuccessful, with David Larkin returned for a second term.
Each member of AMIC is assigned to an Industry Group which elects an Industry Council from its membership. Elections take place every four years and all financial members are eligible to be nominated for, or participate in, elections.