CONSUMER backlash over issues relating to food safety concerns in China have contributed to a disastrous result for McDonald's in August financial results released overnight.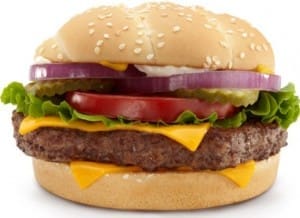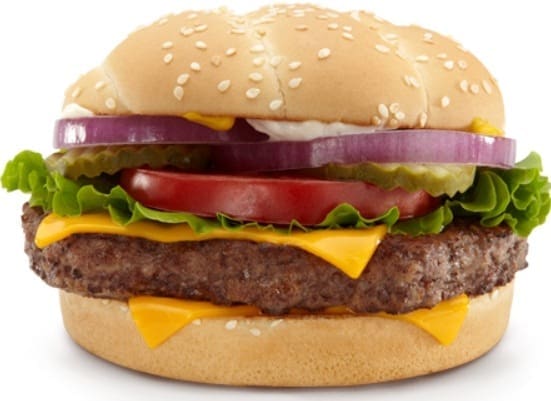 Global sales for the world's largest fast food restaurant chain have declined 3.7 percent in August, compared with this time last year, on a same-store basis.
All three of McDonald's global regions reported poorer results, headlined by the Asia/Pacific, Middle East and Africa region (includes Australia) where sales fell by a dramatic and unprecedented 14.5pc.
That is due largely to the recent crisis in the company's China manufacturing operations, where major product supplier OSI was implicated in food safety breaches in its Chinese manufacturing plants supplying McDonald's and other food service customers.
Publicity surrounding the food safety breaches (see Beef Central's earlier news item) has had a damaging effect on McDonald's sales in China, but has also impacted trade in Japan and certain other Asian markets, the company said.
"The APMEA region is in the process of undertaking recovery strategies in order to restore customers' trust and confidence, while continuing to pursue value, convenience and menu initiatives that differentiate the McDonald's experience," chief executive officer Don Thompson told shareholders, in typical upbeat fashion.
In other regions, McDonald's North American operations reported sales down 2.8pc compared with this time last year – another huge slump – while the Europe region operations were least affected, declining 0.7pc.
The company attributed the poor sales results in North America to "continuing broad-based challenges", including sluggish industry growth in a highly competitive marketplace.
Soft top-line results are expected to pressure US region margin performance in the third quarter, the company warned.
Europe's comparable sales decrease of 0.7pc in August reflected positive performance in the UK, more than offset by weak performance in Russia, due to imposition of recent trade embargoes sparked by Russia's aggressive actions in the Ukraine.
For the third quarter, weak consumer sentiment is expected to impact Europe region restaurant sales and profitability, particularly in certain predominantly company-operated markets.
"McDonald's global business faced several headwinds that impacted sales performance during August," CEO Don Thompson said.
"As a system, we are diligently working to effectively navigate the current market conditions to regain momentum. For the long-term, we remain focused on strengthening the key foundation elements of our service, operations and marketing to maximise the impact of our strategic growth priorities for our customers and our business," he said.
As the company continues to assess the impact of the supplier issue in China, it currently estimates that the episode will negatively impact third quarter results by about US15-20c per share, in comparison to prior year results.  This is largely due to a combination of lost sales, expenses associated with recovery efforts, and the impact of these items on the third quarter tax rate.
An update on the company's full-year 2014 financial outlook will be provided during McDonald's third quarter earnings release in October.
McDonald's is the world's largest food service retailer with more than 35,000 locations serving 70 million customers in 100 countries each day. Australia is a major supplier of raw material and finished burger patties to McDonald's network across the Asia/Pacific region, and raw material into its North American operations.