Officers from the Queensland Police Stock and Rural Crime Investigation Squad (SARCIS) are appealing for public assistance as they investigate the reported theft of over 400 cattle from a property near Charters Towers.
Between July 2013 and March 2014, 426 Brahman cross breeder cows and bulls were stolen from an agisted paddock on a property south of Charters Towers.
The cows ranged between two and ten years of age and would have ranged from dry to calves at foot.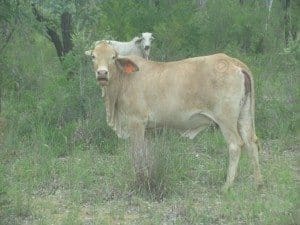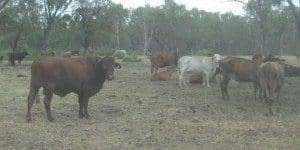 The cattle were either branded or cross branded with the below brands.

Anyone who may have any information regarding the stolen cattle can contact Charters Towers SARCIS on 4788 2555 Mob 0428763167 or Crime Stoppers on 1800 333 000.
Beware online horse scam
The most recent scam is the purchase of Friesian Horses from South Australia. The scam works when persons respond to an advertisement similar to the below.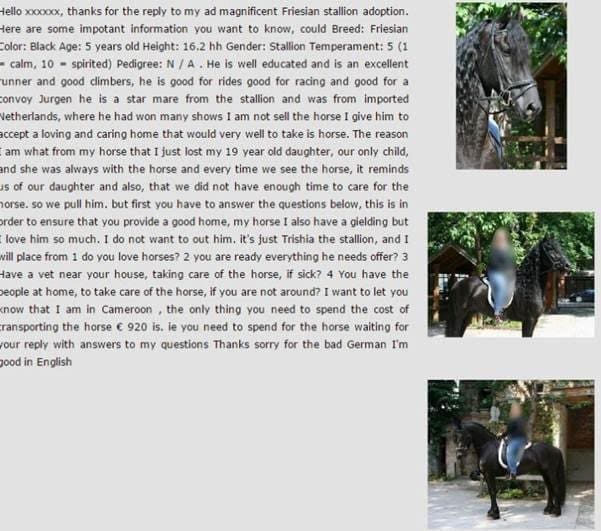 The current scam is utilising the same pictures from ascam in 2012. The victim places money into accounts and the transport is arranged for the animal. The victim is notified by email that the journey has commenced.
A day or so later the victim receives another email, with the demand for more money, as the animal has been seized by the pet control agency in a particular State or Territory, and the payment of a refundable amount of money is demanded for the journey to recommence.
The scam is not restricted to horses, but also focuses on puppies and birds. The advertisements are being placed on a number of different websites. The current fraudsters have been answering telephone calls and providing a human intervention to make all transactions more realistic.
Police are reminding people to be extra vigilant when purchasing animals online and sight unseen. There is a considerable risk associated with these types of purchases, and the delivery of money prior to the animal being received. Please exercise real caution when purchasing anything online.
Any online fraud can be directed to police online on the Queensland Police Service website at a www.police.qld.gov.au. Click on the ACORN link, and the complaint will be assigned to an investigator. Any information about the identity of online scammers can be reported to your local police or Crime Stoppers on 1800 333 000.
See Beef Central's earlier article on avoiding agistment-related disputes and tips on how to resolve them once they have occurred here