Cattle Council of Australia president Markus Rathsmann has confirmed he will stand down from the position on July 1.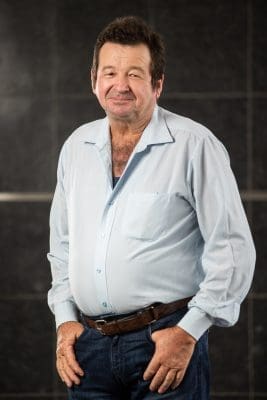 Mr Rathsmann told Beef Central the decision is in line with commitments made last year during national industry discussions to replace Cattle Council of Australia with a new democratically elected national body, Cattle Australia, as the peak industry council by the end of June, 2022.
"Over nine months ago at a meeting of cattle groups interested in grassfed beef national representation we drew a line in the sand and entrusted a steering group to have the New Peak body up and running by 30 June 2022," Mr Rathsmann said.
"The meeting held on 29-30 September 2021 was known as the Industry Leaders Forum (ILF).
"Following the meeting the agreed Terms of Reference were drawn up by our CEO at the time, Travis Tobin.
"Travis was instrumental to advancing  and guiding the restructure process during 2020-21 and generated the trust and respect of all the grassfed cattle groups involved.
"The 30 June 2022 date was also captured in the flight path document prepared for Agriculture minister David Littleproud by Cattle Council and Cattle Producers Australia.
"Accordingly it is entirely appropriate that I stand down as president in line with the timetable we agreed on."
The eight-member Grass-fed Cattle Industry Restructure Steering Committee was established in October last year with a purpose and objective to realise the funding and formation for the new peak body by July 1.
"Like every other cattle grassfed levy payer I wait for the Steering Committee to report on completion of the Terms of Reference it was set at the Industry Leaders Forum last year," Mr Rathsmann said.
"That was to deliver the new representative body, with a policy council comprising eight appointed SFO members and 15 democratically elected members from the MLA Regional Advisory Council regions, and a democratically elected board of seven directors with two directors appointed on skills."
Mr Rathsman said he believes it is critical that a democratic election process open to every levy payer be achieved to "unite the beef industry and silence its critics".
"Our previous agriculture minister David Littleproud was highly supportive of democratic reform to build a stronger, more united and better resourced peak industry council for cattle producers.
"He helped fund and initiated the roundtable process with other cattle groups and through the department has also funded the Steering Committee process.
"I certainly hope the new minister is as enthusiastic as David in completing this long awaited industry reform, because having the support of the minister is absolutely critical to make the necessary changes in our complicated red meat industry structures."
Biosecurity: 'We cannot wait for an incursion to react'
Mr Rathsmann, who took over the reins of CCA in November 2020, also singled out biosecurity as a critically important issue that must be addressed, and said he will continue to remain on various committees dealing with Lumpy Skin Disease and other issues.
"Our current biosecurity alert means we cannot wait for an incursion of disease to react.
"Pre incursion strategies must be developed now and we must be prepared.
"There will be a need for strategic buffer zones, vaccine banks, control of feral animals, changes in management, an increase in biosecurity personnel and appropriate increases in funding."
He said "a considerable amount of work" is being undertaken by DAWE and AHA to deal with responses both pre incursion and post incursion strategies.
There was also a pressing need for the Safemeat Report of 2015 (as outlined in this earlier article)  to be implemented, and specifically the key reform of upgrading Australia's NLIS system to include all cloven hoof species with individual identification, he said.
"Our State NLIS legislation also needs to be harmonised as best we can with proper funding and extension to producers to ensure adoption and compliance is improved to the highest levels.
"Our vulnerable northern coastline is largely uninhabited and the feral animals that roam much of these areas pose a huge disease risk.
"These feral herds have little economic value which is why they exist.
"But they represent a potential reservoir for disease that our 70 billion red meat industry can ill afford.
"Our ability to detect, respond and contain any disease incursion in Australia is largely dependant on annual mustering, good fencing infrastructure and being able to implement husbandry practices such as vaccination should an outbreak occur.
"Our current Biosecurity alert reinforces the need to have the best systems in place.
"As an industry we need to ensure we are united, well resourced and prepared for the challenges that lie ahead."