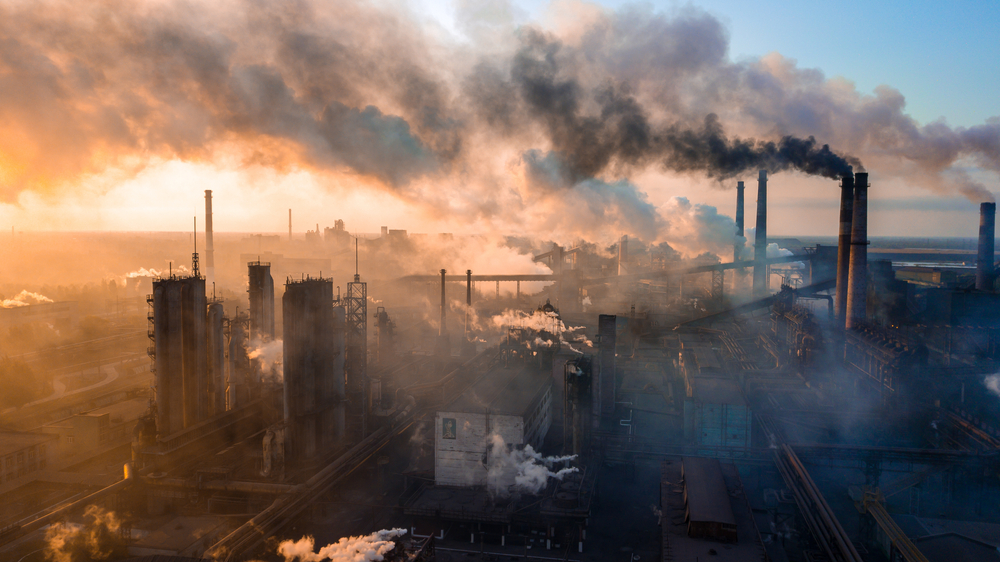 A PLEDGE to reduce methane emissions by 30 percent within the next decade has been leading plenty of discussion in recent weeks, with the Federal Government indicating it might be making the commitment.
Led by United States' president Joe Biden, the Global Methane Pledge was signed by 119 countries at last year's COP26 summit in Glasgow. All nations signed up to the pledge have agreed to a 30pc reduction between 2020 and 2030 and agreed to encourage other countries to follow.
Australia is not currently signed up after former Australian Prime Minister Scott Morrison rejected it. But the newly-elected Labor Government is considering overturning that decision, with Federal resources minister Madeleine King last week confirming the government's plans – saying no final decision would be made without consultation.
The National Party has been one of the pledge's biggest critics and last year Barnaby Joyce told media a rifle was needed to comply with the goal. New leader David Littleproud trotted out a similar line earlier this week and said the pledge would force herd numbers to go down.
"This will drive up the cost of living on a household basic and drive down supply as producers will be forced to reduce livestock, as the economic reality hits," Mr Littleproud said.
"The Meat and Livestock Association have set a carbon neutral target for 2030 by using innovation and technology as the means of reducing emissions. The Labor Government should do what we did and work with industry, not use the blunt instrument of a methane tax."
National Farmers' Federation president Fiona Simson also described it as a blunt instrument and told The Guardian she did not support it.
Less ambitious than the MLA target
While the pledge has been creating plenty of controversy in Canberra, University of Melbourne professor Richard Eckard said little effort was needed for the Australian livestock industry to reduce methane by 30pc. He said Meat & Livestock Australia's carbon neutral by 2030 target was more ambitious.
"The Global Methane Pledge is less ambitious than the red meat target, although some might argue MLA's target is really ambitious," Prof Eckard said.
"Most developed countries will get to the 30pc quite easily, because livestock numbers are not increasing in any of those countries. A lot of it could be achieved through sustained production numbers and more efficient livestock."
Prof Eckard said signing up to the Global Methane Pledge would put Australia on a level playing field with the other big beef producing nations across the world.
"If Australia goes to CN30, when there is nothing the methane pledge, there is a cost impost that farmers from other countries might not face," he said.
"It means other countries are signing up to something similar and the issue of 'who's paying' becomes a moot point. It means countries like Brazil can't produce cheaper beef as a result of our commitments."
What are the options?
Plenty of research has gone into reducing livestock emissions in recent years, with more efficient production systems and the development of methane reducing feed additives – Bovaer and asparagopsis.
The University of New England is about to start a trial looking at genetic solutions to lowering methane from cattle. Beef Central understands that program is more focused on the long-term and is unlikely to have an impact before 2030.
Prof Eckard said a lot of the solutions to reducing methane could be deployed in the short term to help the livestock industry make the 30pc reduction.
"If all the drinking troughs had Bovaer put in them at a modest rate you could have your 30pc reduction very quickly," he said.
"Most of the cattle in Northern Australia have a 40pc weaning rate, if you brought that up to 50pc you would have your reduction."
Work needed on adoption
With the targets coming in, Prof Eckard said the government needed to put more funding into research and extension. He said funnelling funding through the existing private ag consulting industry would be the best way to do it.
Australian National University PhD candidate Michael Wellington said adoption was the key to reaching the goals.
"Australian scientists have conducted comprehensive research on pathways to reduce methane emissions from ruminants through initiatives like the National Livestock Methane Program," Mr Wellington said.
"However, the challenge is now to implement those pathways in our production systems without compromising other aspects of industry performance. Translating innovations and practices from research environments to production environments and overcoming barriers to adoption should be the focus."