Australia's new Labor Federal government may join US President Joe Biden's push to reduce global methane emissions by 30 percent from 2020 levels by the end of the decade.
The move comes as part of the Albanese Government's efforts to signal that Australia is serious about its revised climate ambitions.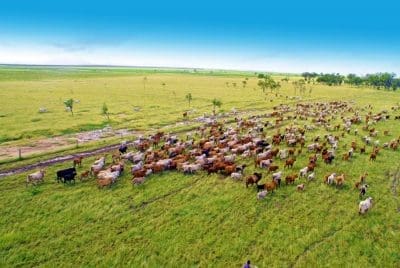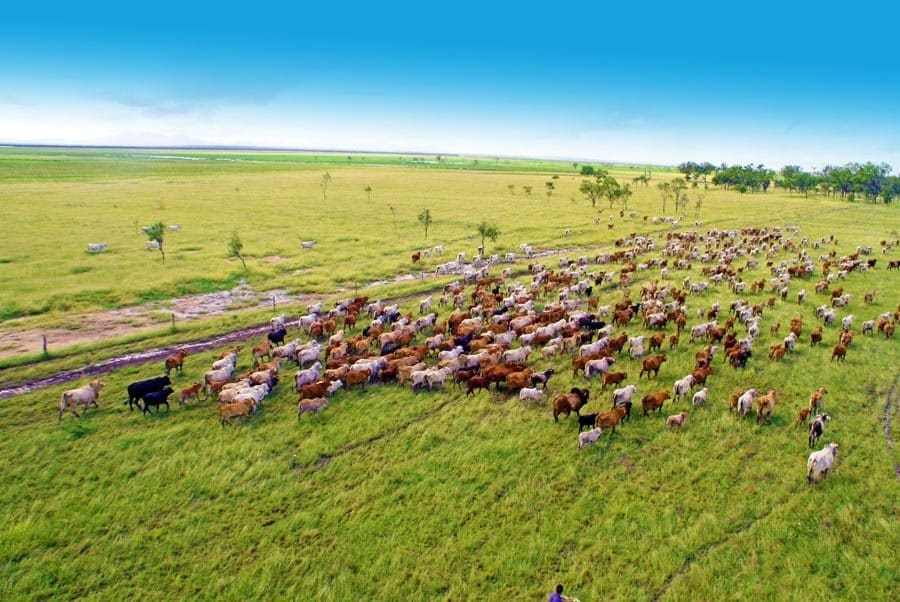 US president Joe Biden used last year's climate summit in Glasgow to push for a pledge to cut global methane emissions by 30pc from 2020 levels before 2030. More than 100 countries joined the commitment, but Australia, along with some of the world's largest methane emitters including China, India and Russia, did not.
The National Party at the time insisted on no methane cuts during negotiations with the Liberals on the 2050 net zero target. The National Farmers Federation backed former Prime Minister Morrison's refusal to sign up to the Biden initiative, but the Farmers for Climate Action lobby group urged Australia to commit to cut methane.
In a report in The Guardian this morning, Federal resources minister Madeleine King confirmed that the government was considering signing the global pledge on methane, but stressed no final decision would be taken without careful consultation.
"We are looking at the global methane pledge seriously and we are also taking consultation seriously, because our resources and agriculture export industries are very important to the economy, and they deserve to be respected and not have shocks put on them," Ms King told The Guardian.
She said curbing methane emissions was a big challenge for agriculture and the gas industry, "but they are very much onto it and have been talking about how they reduce their methane for a number of years," The Guardian reported.
The minister noted the existing safeguard mechanism, which Labor would use to drive more ambitious emissions reduction over the medium term, already included methane, so that revamp would help curb emissions.
But she said Australia signing the global pact was "certainly something we are actively looking at."
Minister King also flagged more taxpayer support for carbon capture and storage.
Last month, the Albanese Government confirmed an election pledge to lower Australia's carbon emissions by 43pc from 2005 levels by 2030, tightening the previous (2015 era) commitment for cuts of 26-28pc.
Australia would once again be a trusted global leader on climate action, Prime Minister Anthony Albanese told a global economic forum convened by US President Joe Biden.
Mr Albanese said the Australian people "voted for strong action on climate change" at the May 21 election. "Australia will once again be a trusted global partner on climate action. We will do our part."
Responding to the Government's revised carbon target, Cattle Council of Australia last week said said the beef industry had already cut net emissions by 58.21pc in this time, saying it did not expect the new national goal to have an impact on Australian beef producers.
CCA said the Federal Government had pledged to partner with industry and undertake new research to reduce methane emissions.
"Agriculture Minister Murray Watt has reached out to the red meat and livestock industry to reassure red meat producers that the government does not intend to introduce a tax on methane," it said.
"Cattle Council supports efforts to reduce the industry's carbon footprints and is always looking for new opportunities to partner with the wider community to be part of the greater solution to climate change in a way that rewards producers who offset the emissions of others."
A US Environmental Defence Fund study last year found that cutting methane emissions now could slow the near-term rate of global warming by as much as 30pc.
"It's one of the most potent greenhouse gases there is," President Biden said as he addressed the UN climate meeting last year. "It amounts to about half — half the warming we're experiencing today — just methane."
Meeting the methane reduction goal would reduce global warming by at least 0.2 degrees Celsius, the US government calculated.