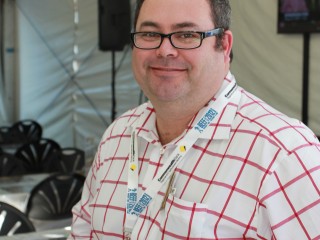 The Cattle Council of Australia will hold the first in a series of national grassfed beef producer forums at Casino during the town's Beef Week celebrations in late May.
The forums are the result of a new arrangement between Cattle Council and Meat & Livestock Australia, under which Cattle Council is facilitating producer forums around the country on behalf of MLA in return for what it terms as a cost-recovery fee.
MLA has a responsibility under its Statutory Funding Agreement with the Federal Government to consult widely with its producer shareholders on how it spends funds generated by their levies, and CCA is conducting the forums on MLA's behalf on a contract basis.
In a press release issued to announce the first event at Casino, CCA president Andrew Ogilvie said the producer forums provide a mechanism for Cattle Council to have a two-way dialogue directly with Australian beef cattle producers.
"Cattle Council has two distinct roles. One is to represent the interests and views of Australian beef cattle producers and the other is to provide strategic policy advice and direction to Meat & Livestock Australia (MLA) on the investment of grassfed cattle levies," Mr Ogilvie said.
"The producer forums will provide ongoing opportunities for CCA to consult directly with more producers in fulfilling these two roles."
The decision by the national producer representative group to accept funding from the levy-funded marketing and R&D service organisation it oversees has not been without controversy.
When the arrangement became public last year critics expressed concern that it could compromise CCA's ability to perform its independent oversight role of MLA.
Cattle Council is responsible for providing direction to MLA on how it spends funds generated by grassfed levies, and for assessing MLA's performance in that role.
Critics questioned whether an oversight organisation can take funding from the group it is supposed to be overseeing and still retain the ability to give a negative appraisal and potentially risk 'biting the hand that feeds it'.
Some also saw the funding arrangement as a 'float' or financial bailout package designed to keep CCA operating in the face of a dwindling revenue base.
CCA president Andrew Ogilvie rejects both claims.
The CCA was not reliant upon the funds it would receive from MLA to remain viable, he said, stating that its revenue base was secure, with or without the MLA funding.
Nor did the decision to accept funds from MLA make CCA beholden to MLA, in his view.
"Provided everything is strictly adhered to with the guidelines, and Memorandums of Understanding etc, there is absolutely no reason why these commercial arrangements can't be entered into," Mr Ogilvie said.
"And Cattle Council has never been beholden to MLA, we're not frightened to stick our heads up and voice our disapproval if we don't agree with what they're doing."
Mr Ogilvie said the forum initiative was designed to give producers better and more direct input into how MLA spends its levy-funded research and development and marketing funds.
"Cattle Council has a national focus that enables it to go out and engage with producers around the country to get their views on behalf of MLA, so it can better target its marketing and R&D activities according to what producers are telling them.
"As the national peak industry body representing grassfed beef producers, we believe that Cattle Council is best placed to engage with producers, offering a better service to beef producers in terms of their opportunities to have a say and therefore improved feedback, advice and direction to MLA."
The service agreement also helped MLA to meet its own Statutory Funding Agreement requirements to ensure widespread and comprehensive consultation with industry stakeholders, he said.
The first forum, which is free to attend, will be held at the Casino RSL Club on Tuesday, 28 May, from 9am to 1pm followed by lunch. The Casino Beef Week Carcase Competition will follow at 2pm and NSW Farmers' Association is hosting a free dinner for beef producers from 6pm. Mr Ogilvie said the forums will give producers the opportunity to hear about, discuss and provide feedback into MLA levy investments in domestic marketing on-farm research and development and eating quality R&D.
CCA will then use the producer feedback to inform its advice to MLA on program development, Mr Ogilvie said.