Yesterday's vote to launch Cattle Australia as the new peak industry council for Australia's grassfed cattle industry later this year means there are now "absolutely no barriers" for grassfed cattle producers to participate in national industry representation and policy setting for their industry.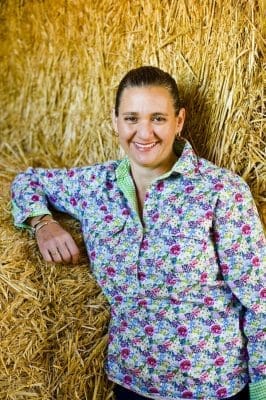 That's according to South Australian cattle producer Gillian Fennell who, as a Livestock SA representative and Cattle Council of Australia director, has been closely involved with the year-long restructure process to create Cattle Australia.
"Cattle Australia places the power solely in the hands of the producers, and that was the fundamental flaw of Cattle Council of Australia," she told Beef Central this morning.
"Not to say that Cattle Council didn't do great things, it made some great achievements for the industry, but producers need to have control of their own destiny and Cattle Australia will give them that.
"The success of Cattle Australia is reliant on producers participating and supporting what is their peak industry council. They own it, so they need to support it."
Gillian said there was also "a very personal element" to the pride she felt at seeing the new Cattle Australia constitution supported in yesterday's vote of CCA membership.
"Our family has been involved in the beef industry forever, and granny Pat Fennell had a huge role in getting live exports started out of Queensland.
"She was there at the end of the Cattlemen's Union, and the start of CCA, and I just think that it is a really nice circle for our family that I was there at the end of CCA and the start of Cattle Australia.
"I am really proud of that, that we have been part of the industry and part of positive change for the industry for so long."
Murray Watt: Time to make reform work
Federal Minister for Agriculture Murray Watt has also welcomed yesterday's vote result, saying it is now time for the grassfed cattle industry make the reforms work.
"I'm glad to hear that the majority of industry have supported a proposal to create a democratically elected body to represent Australian cattle producers.
"The grass-fed cattle industry is one of the biggest in Australian agriculture and dealing with a single representative body will make it easier for producers' interests to be heard.
"Now the vote has been passed, Cattle Australia must get to work and deliver benefits for the industry.
"Given the Government's investment in this process to date, I expect – and taxpayers expect – that all parts of the industry take responsibility to make these reforms work."
NSW Farmers disappointed with outcome
NSW Farmers, which was one of two of the eight State Farm Organisations to vote against accepting the Cattle Australia constitution, released a statement following yesterday's special general meeting expressing disappointment at the result.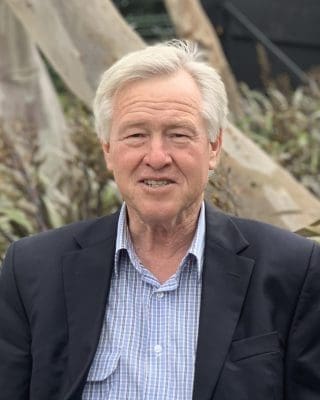 In the statement NSW Farmers President Xavier Martin said the draft constitution for the new body created an "inequitable and undemocratic voting system for cattle producers", as well as "other dysfunctional clauses".
"Under the new constitution, vote allocation will go off how many cattle you have. We want a system where it's one vote per cattle producer, instead of based off cattle numbers," Mr Martin said.
"Our priority throughout this process has been our cattle-producing members and making sure farmers get the best outcome."
Mr Martin said NSW Farmers remained committed to strong national representation for the grass-fed cattle industry.
"Our members want a truly democratic model with policy process certainty and a functional business plan," Mr Martin said.
"What has been voted for today is inconsistent with our cattle members' policy expectations, and we want to consult with our members before we make any further decisions.
"We have been eager to discuss these concerns and find a constructive way forward in a timely manner, but that is now out of our hands. NSW Farmers is keeping its options open when it comes to representation of the grass-fed cattle industry, and we will make further statements about next steps in the near future."
'Producers need direct representation'
Ms Fennell said the push by NSW farmers to oppose Cattle Australia highlighted a key shortcoming of the existing SFO-dominated structure.
"Producers need direct access and direct representation to their peak industry body," she said.
"NSW Farmers has made a unilateral decision to do something that is not in the best interests of their producers.
"For the other naysayers, it is not perfect, but it is an improvement for the industry and we need to all come together and participate and start making the changes we want to see.
"It is in the hands of all producers now, it is a truly democratic system, if all producers want to change it, they can.
"There are absolutely no barriers to any producers participating and I would urge any producer who has an interest to participate in whichever way they can because Cattle Australia is going to need their support and we need to hear from our producers."
She said anyone who was dissatisfied with the outcome should nominate for the board.
"I believe the producers of Australia will send a clear message about the calibre of people they want to lead their industry and it is top notch, they don't want muppets, because we're smart people, we want a good peak industry council, so we won't tolerate poor behaviour."