THE results of this morning's Special General Meeting held by Cattle Council of Australia to determine the peak grassfed cattle industry council's future have been announced.

A special resolution to adopt the proposed constitution of Cattle Australia was passed by both ballots of the two participating Cattle Council of Australia membership groups this morning, according to details released by scrutineers about one hour after the vote was held at 11am AEDT.
The ballot of eight State Farm Organisations was reported to have resulted in a pass of 75 percent being achieved, with six in favour and two understood to have voted against the resolution – NSW Farmers and WA's Pastoralists and Graziers Association .
The ballot of individual direct members of Cattle Council of Australia resulted in 91.5pc support from participating members for the resolution. Beef Central has not yet been able to confirm how  many of CCA's individual direct members participated.
A second resolution to conduct an election of directors under the terms of the proposed constitution was also passed by 91.75 percent of direct members who registered and voted.
The results mean that after 43 years of operation as the peak industry council representing and setting national policy in Australia for grassfed cattle producers, Cattle Council of Australia will be wound up at its AGM later this year – to be held one month later than initially planned.
CCA AGM and CA start date delayed
At the same meeting, now likely to be December, CCA will be replaced as the peak industry council by Cattle Australia.
The constitution of Cattle Australia removes the right of State Farm Organisations to each appoint their own directors to the board of the peak industry council, and, instead, allows all cattle transaction levy paying grassfed cattle producers who sign up as members to the organisation the right to stand for the board and vote on who represents them.
NSW Farmers, which voted against the resolution to support the Cattle Australia constitution along with WA's Pastoralists and Graziers Association, challenged Cattle Council of Australia's abillity to proceed with board elections for Cattle Australia according to its proposed time frame.
In a statement NSW Farmers said that its decision to vote no meant CCA did not have the unanimous support of the "Founding Member" class under its current Constitution for the proposed constitutional changes.
"As a consequence, under the Corporations Act 2001, the CCA is not permitted to immediately move forward with the proposed election process for possible new directors in line with the advertised timelines.
"NSW Farmers, as a Founding Member of CCA has a range of rights, and we will look to uphold these on behalf of our cattle producing members in NSW.
"Given the proposed plan on the table at the SGM in now untenable, NSW Farmers has called on the CCA Board to urgently recommence discussions with all relevant parties for the purpose of developing an alternative modernised governance structure which appropriately recognises the contribution and ongoing role of the Founding Members."
"NSW Farmers stands ready to join such a discussion starting tomorrow."
Beef Central understands that the AGM, where the election results for Cattle Australia's seven board seats will be announced – will now have to be pushed back to December 12, pending ASIC approval.
If that is given, the election process will commence on November 4, and on December 12 CCA will officially be wound up and the new board of Cattle Australia will hold its first meeting.
"An historic day"
Some groups have accused Cattle Council of taking over the process and have indicated they will continue to push for the structure that was agreed to by all participating groups at a Restructure Steering Committee last year.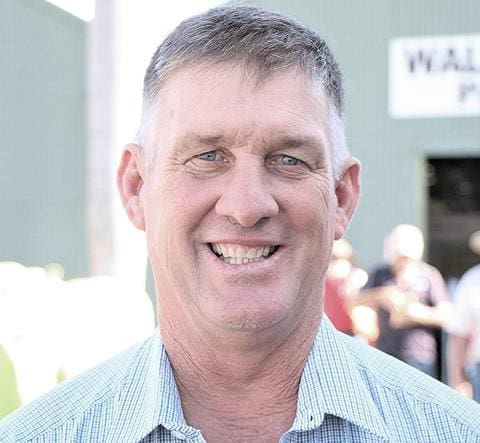 Cattle Council of Australia president and Mount Isa Lloyd Hick (right) described the result as a historic day for grassfed cattle producers in Australia.
"It means the state farming organisations have given permission for the industry to develop their own peak industry council, a strong, united, powerful voice that they deserve," he told Beef Central after this morning's vote.
"Some of the state farming organisations, it was a tough decision for them, they were giving away a lot of power in the board.
"But to their credit they understood that industry needed this change, we need levy payers to be in charge of their industry.
"And my humble opinion is, Cattle Australia now has a fairly blank sheet of paper.
"Everybody has the ability to join and be a member and they can build this now to whatever they want. It is up to industry."
If the industry doesn't get behind it, we will back in the same situation of a weak industry council."
"If they back it, it can be extremely powerful.
"Our industry deserves that. We have an industry that is really important to the Australian economy, and it deserves a united powerful voice.
"Our opposition in non-farming groups are very organised so if we don't get in behind this, they will pass us."
Mr Hick said he was "extremely proud" of the members who voted in favour of this morning's vote, which he said now gives all grassfed levy payers the ability now to build a new organisation.
"The next step is to find some new directors with some new ideas and the ability to build an organisation from ground up.
"It is extremely important now that we find the right seven people to go forward and build this.
"The CCA board has brought it this far, but it is not our job after December, it is industry's job now to vote who they want to represent them, and it needs to be people with the ability to grow an organisation."
On the difficult question of how Cattle Australia will be sustainably funded, Mr Hick said that will now be up to the new board.
Finding a solution would require "out of the box" thinking, but he said there were many possible funding models to consider, which also underlined the importance of finding grassfed producers to stand for the board with the skills to build an organisation from the ground up.
Early hopes of creating an organisation that would have the unified support of all producer groups involved in the restructure process have not come to fruition.
Mr Hick said the new structure would provide all groups the opportunity to win board seats and create change.
"The groups that weren't 100pc in agreeance, this is their opportunity to get a board member in there and change it to what they need or what they see as fit for purpose," he said
"There is a lot of talk about rebadging Cattle Council. Cattle Council has gone. We've got the directors that will take this through to the AGM. But we need fresh blood, with a high skill level to build this peak industry council."
 
* More reports to follow