Ten innovative young farmers and graziers will be chosen to join the 'Carbon Bus' on its inaugural three-day tour of research sites and innovative farms in northern Queensland, as part of the launch for the national 'Future Farmers and the Carbon Farming Futures' initiative.
To be one of the lucky ten, all you need to do is apply, using access posted at the bottom of this article.
The tour leaves from Townsville on March 17 and will visit Lansdown Research Station near Charters Towers, Trafalgar and Wambiana stations, and the Wambiana grazing research Site.
Participants will hear from leading specialists in climate science and agriculture, including Professor Snow Barlow from the University of Melbourne, Dr Ed Charmley from Livestock Environmental Systems at the CSIRO, outstanding producers and climate champions from the district.
Applications are now open for ten fully-funded places on the tour, and the project is calling on innovative young primary producers and agribusiness professionals aged from 21-35 to apply. Applications close on Friday, February 7.
'Future Farmers and the Carbon Farming Futures' is a national project devised by Sefton & Associates, in partnership with the Future Farmers Network, supported by funding from the Australian Government.
'We are working with the next generation of Australian farmers to showcase cutting-edge research and demonstrate the effect that land management practices can have on reducing emissions, improving on-farm sustainability and reducing risks associated with climate variability,' said Robbie Sefton, managing director of Sefton & Associates.
'Australia's climate is becoming increasingly variable and the day-to-day realities of that – along with the associated economic and social pressures – are going to have major impacts on agriculture now and into the future. This is especially relevant for next generation farmers as they will be farming in that future.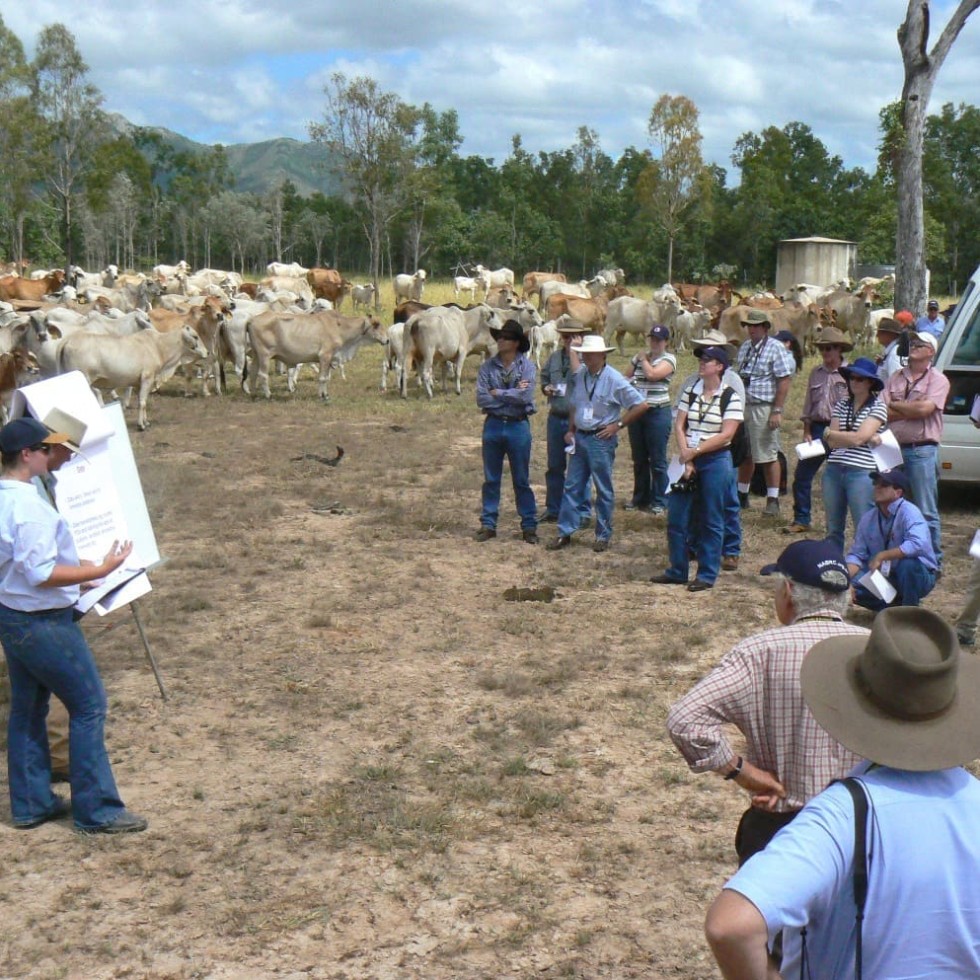 The Queensland "Carbon Bus" tour will be followed by a similar Victorian tour in September. Over the coming 12 months four similar field tours, virtual site tours and webinars will be run, as well as working on case studies, media relations and social media activities.
Applications are open for the Victorian tour also, closing on Friday July 4.
"It's an incredible opportunity for our best and brightest young farmers and agribusiness professionals to hear from the top researchers in climate science, as well as the most innovative producers who are making differences on the ground," Ms Sefton said.
Georgie Aley, chair of the Future Farmers Network, Australia's only national agricultural youth organisation focused on supporting and fostering the next generation of agriculturalists, said she was proud the organisation was partnering with Seftons in the project.
"This innovative program, with its focus on young farmers and agribusiness people, will be achieving real outcomes with the next agricultural generation," she said.
"Educating this next generation is absolutely crucial to ensuring the sustainability of agriculture and our use of natural resources. We're excited to be working with the next generation of Australian farmers to bring about significant changes in agriculture's relationship to climate change and variability."
For information and an application form, go to www.futurefarmers.com.au or email emily.bowman@seftonpr.com.au or call 02 6766 5222.
Applications close at 5pm on Friday 7 February for the northern Queensland tour.