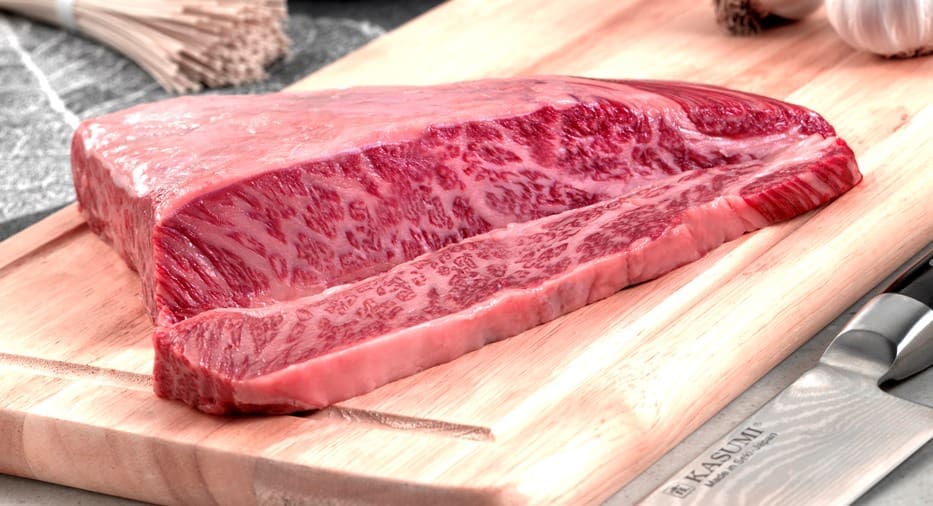 THE Australian Agricultural Co's beef herd has now returned to much the same size it was in 2019 prior to Northern Australia's drought and flood events – but that growth has come with a focus on the company's branded beef strategies and markets around the world.
Managing director David Harris told shareholders at yesterday's annual general meeting that AA Co was one of the few companies that manages its cattle herd – now numbering around 433,000 head – along the entire length of the supply chain, from breeding and genetics through to the restaurant.
"That's one of the things that makes us unique, but it highlights why we need to plan over many years, with their varying seasons, unpredictable weather, changing market conditions and different economic circumstances," he said.
"We are consciously investing in our herd today, to ensure we can continue to deliver growth and positive outcomes. We've used lessons learned over recent years as opportunities to optimise our herd," Mr Harris told shareholders.
"However, when considering the challenges of recent years, I feel that we are proving our ability to adapt and take advantage of the opportunities that arise."
"It also demonstrates why it's wise to use successful years like this one as a springboard for greater success, investing in the areas of the business that will add value now and create growth over the long term."
Mr Harris said the company's supply chain and strategy, focussed on selling branded beef into global markets, was largely designed to de-couple its operating position from the fluctuations of the cattle market.
Celebrating a strong 2022-23 year operating result and one of the strongest full year outcomes in recent memory, Mr Harris pointed to key highlights including:
A 35pc increase in operating profit and 14pc improvement in total revenue
Beef brands helped generate price increases in all major target markets and an overall 18pc increase in meat sales
The value of pastoral properties and improvements recorded an almost $300 million increase, and cost of production was stabilised, in what was a high inflationary environment.
While we naturally focus much of our attention on our brands in market, and this is where the majority of our revenue is derived, AACo will always be most successful when it is making progress under all of its core pillars, Mr Harris said.
"The strategy and everything we do is about maximising the potential of our three principal activities – the marketing and distribution of high-quality branded beef into global markets; the breeding, growing, lotfeeding and trading of our cattle; and ownership, operation and development of the pastoral properties that we are fortunate to have stewardship over."
Building closer relationships with key partners had helped achieve higher prices for AA Co branded beef, and the success experienced in key global markets was helping to facilitate selective expansion into new affluent regions, Mr Harris said.
The company's genetics program was an example of significant achievement in the second area. In the Westholme herd, AA Co already had exceptional genetics that had been nurtured for almost two decades.
"Taking a science-based approach has helped us build on that foundation, with a focus over many years on index improvement, feed conversion, marbling score, and our poll Wagyu program," he said.
"We are now consistently producing the highest-quality Wagyu beef and improving animal welfare outcomes."
Goonoo expansion
The expansion project at Goonoo in Central Queensland was an example of the third principal activity, around operation and development of the company's pastoral properties.
Mr Harris described the Goonoo project as the most significant financial investment made by the company in recent years, and an example of the type of future focus he referred to earlier.
"Once operational the Goonoo project will boost supply into our global markets, helping us to plan for and meet the growing demand for high quality Wagyu beef that we are experiencing around the world," he said.
Goonoo feedlot, currently around 17,500 head capacity, will undergo a large expansion, as discussed in Beef Central's earlier Top 25 Lotfeeders report.  Surrounding backgrounding country will also be further developed as part of the project, Beef Central was told.
"The Goonoo project will further improve product quality and the efficiency of our value chain, and it will mitigate against seasonal variability and drought, by giving us greater capacity to feed more animals in dry times," Mr Harris told yesterdays AGM.
AA Co's dryland cropping trials in the Gulf region are also advancing, with extensive plantings of chick peas and sorghum last summer.
"We are seeing promising initial results, with several thousand hectares developed so far," Mr Harris said.
Sustainability focus
Sustainability is now a central pillar in any AA Co progress report to shareholders, and yesterday was no different.
"It reaches across all our primary activities as we invest for the future," Mr Harris said.
"We are continuing to pursue the commitments made alongside our sustainability framework. The results of our asparagopsis trial (see Beef Central's earlier report) demonstrate the potential to reduce our methane emissions. We are using technology to improve pasture management for our cattle, and we are investing in our landscape carbon project which will enable us to efficiently measure, manage and forecast soil carbon sequestration at scale," he said.
"We're also investigating the potential to boost biodiversity and natural capital across our properties, which may open new revenue streams in emerging markets."
The 191,000 Australian Carbon Credit Units earned by AA Co in the 2022-23 financial year showed the potential of these markets for companies like AA Co, Mr Harris said.
"It's a rapidly evolving area, with significant potential as they become more established. And further opportunities could be found over the coming years in landscape carbon, methane abatement, biodiversity and more."
"We are staying across the developments and engaging with the government, industry and private sector to ensure we are in the best possible position as those markets evolve."
Headwinds
Mr Harris said the company remained mindful of the challenges that exist in the industry's current operating environment, many of which are being faced by businesses everywhere.
"Inflationary pressures continue in markets around the world. Supply chain disruptions that were yet to settle post COVID have been further disrupted by geopolitical tensions, which are also creating volatility in the global economy.
When combined with rising interest rates, they are continuing to cause higher operational costs," he said.
"Cattle prices are down 40pc from their highs in FY22, and forecasts for the EYCI indicate they will not recover to those levels in the near or medium term."
"But as I shared earlier, selling high quality branded beef into global markets largely decouples our performance from the price fluctuations in the Australian live cattle market."
There were also other factors outside of AA Co's control that would create price pressures in global markets, Mr Harris said.
"The US herd liquidation has continued longer than anticipated and it is now at its lowest level in 52 years. This destocking process has increased supply into all markets across North America. There has also been an oversupply of local cattle in Korea which is putting downward pressure on prices in that region.
"We do, however, remain optimistic that AA Co will be well placed to take advantage as these conditions turnaround. We're monitoring opportunities that might arise from free trade agreements, including the UK FTA and the EU agreement that is currently being negotiated.
"We'll also consider the opportunities in other markets as the year progresses, in line with our global branded beef program."
AA Co would use this year of progress as an opportunity to reposition itself for further growth, Mr Harris said.
"We will continue to expand our global footprint, move into new markets, grow as a team, look to diversify our revenue streams, and become more efficient."