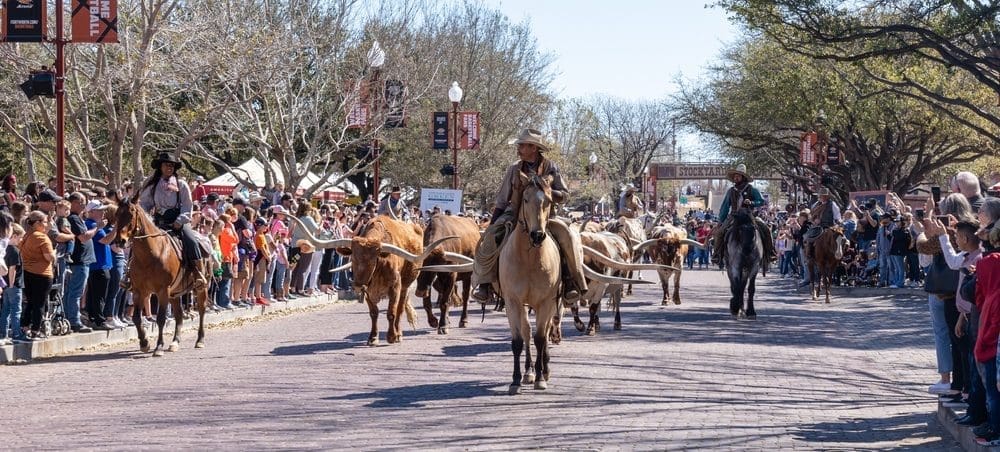 BOOKINGS have opened for Beef Central's 2024 tour of the United States, giving the Australian beef industry unrivalled access to all sides of the supply chain of one of the world's largest beef producing countries.
A collaborative effort using the combined contacts of Beef Central and Quadrant Ag Tours, the trip will give delegates access to some of the latest industry information, networking opportunities and the landmarks that have shaped the US cattle industry and western culture.
Hosted by well-known cattle industry identity Ross Keane, the trip will kick off in the meat packing centre of Chicago before travelling through the heartland of the American cattle industry in Texas and finishing at the world's largest livestock show in Houston.
Tour highlights include:
Pitchfork Land and Cattle Co – in operation since 1883
The iconic J D Hudgins Ranch and its Brahman herd
Meetings with the Texas Cattle Feeders' Association and Micro Beef Technologies
A visit to Texas Tech University's National Ranching Centre
A day at the Houston Stock Show and Rodeo
Meeting at McDonald's World Headquarters in Chicago (pending confirmation)
Networking opportunities at the International Livestock Congress 2024 in Houston
Mr Keane said he was most looking forward to the Houston Livestock Show – which last year saw a led-steer sell for US$1m. The week the tour arrives is the International Brahman Show.
"The Houston Livestock Show has been on my bucket list for a long-time. Having been to dozens of commercial cattle operations and feedlots in Texas, they all tell me that it is the one place I need to go," he said.
"It is America's equivalent of Beef Australia – other shows are good, but it is the one where the serious beef producers go."
Mr Keane said there will be no shortage of feedlots, processors and commercial cattle operations travelling through the Texas panhandle.
"Texas Tech University is also impressive, most people leave there thinking 'why don't we have something like this in Australia'," he said.
"There is also a good mix of operations, some of the places we are visiting are corporate cattle companies and some of the others are smaller family operations."
The tour will depart Chicago on Sunday February 18 and finish in Houston on Saturday March 2. For more information click here