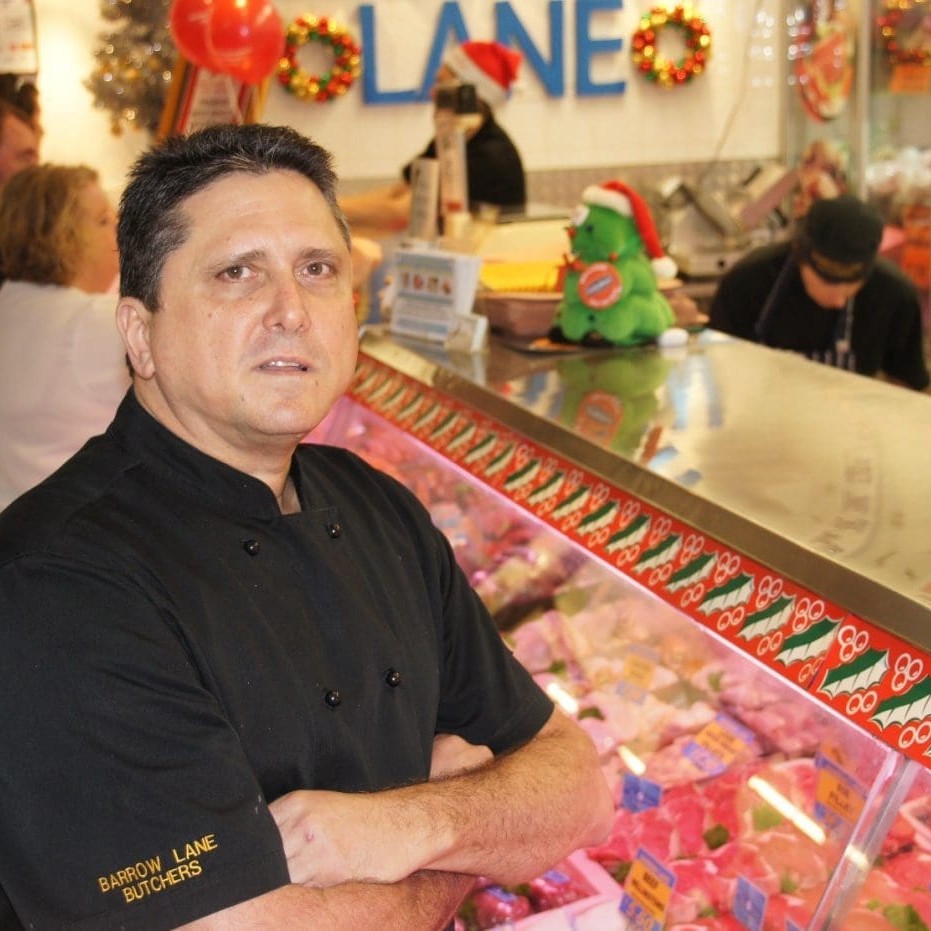 The newly-elected head of Australia's 3000-strong independent local butcher network has experienced the challenges behind the retail meat trade from both the small country town and metropolitan city perspective.
Queensland butcher Ray Kelso was last weekend elected chairman of the Australian Meat Industry Council's National Retail Council, representing butchers and independent supermarkets. He succeeds long-time chairman, Kerry Melrose.
Mr Kelso operates two retail shopping centre butcheries in Brisbane, both situated 'under the noses' of supermarket outlets owned by Woolworths and Coles. His original shop, Barrow Lane Butchers, is located in the busy Brookside shipping centre at Mitchelton on Brisbane's northside.
He recently bought a second business, Cleveland Butchery, in the Cleveland shopping centre on Brisbane's bayside.
Mr Kelso says modern butchers not only need good knife skills and plenty of savvy when it comes to marketing their products to increasingly discerning consumers, but they also need to be good business managers.
He cut his teeth in the trade 38 years ago, gaining an apprenticeship as a 15-year-old in in the far north Queensland canegrowing towns of Mossman and Port Douglas.
He took part in a small local butchers' lobby group, which 20 years ago elected him onto AMIC's Queensland State Council. He has since served on the national AMIC retail council for the past 15 years.
After selling his successful Mossman business seven years ago, Mr Kelso and his family took the decision to relocate south to Brisbane, partly for school opportunity reasons for his children.
After three years operating his own independent supermarket, he returned to butchering, purchasing his current Mitchelton shop.
"Consumer demands are constantly changing, and independent butchers in general need to have a good hard look at what they do to remain competitive in what is a constantly changing marketplace," he said.
"Good butchers Vs Good businessmen"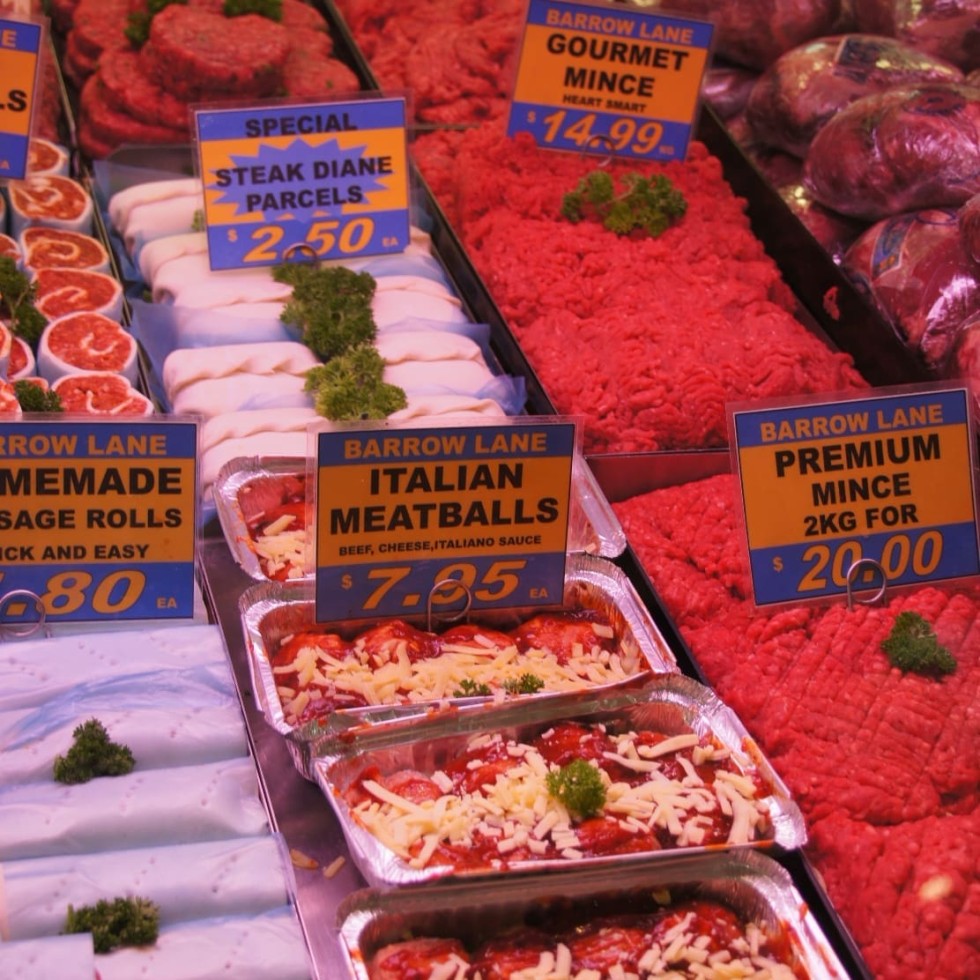 "There are a lot of very successful butchers out there doing it already, but probably there are others that need to work hard on how they go about their business," he said.
"There's good butchers, and then there's good businessmen. Earlier, they might have been able to get away with lacking some of these business skills, but not any more."
Mr Kelso said step-one was to get out of their own shops more, and spend time talking with other successful butchers, and visiting their shops, seeing where the trends lie and what other people are doing.
MLA/AMIC's Red Meat Networking Club, which conducts investigative tours into other parts of the country, was a good starting point.
"People used to ask me in Mossman how I had managed to grow my independent business in a small town with a Woolworths and a Coles just down the street. One of the main reasons was that through my AMIC representative work, I had the benefit of being able to see and discuss what butchers across the country were doing well, and adopting some of those ideas," he said.
"As a general rule, there is a close kinship among independent local butchers, and they are more than happy to share their ideas and knowledge among their peers."
Apart from the obvious and widely-flagged advantage that independent butchers have over their supermarket rivals – the opportunity to interact with customers and provide a higher level of service – another priceless asset was the ability to change direction quickly, if circumstances required.
"When something happens in the market, or something new occurs, butchers can respond to that almost overnight. Variety and constant change in lines like value-added items is an important tool for butchers. The machine behind the supermarket network cannot respond to those opportunities anywhere nears as quickly," he said.
Butchers also tended to offer a wider range of skills – boning out a leg of lamb for a customer if required, or properly trimming a chop. In the modern day where many customers were trying new and creative things with home cooking, that became an even more important asset.
Mr Kelso said the standard of beef going through the typical Australian butcher shop today was, on average, far higher than it was a decade or more ago.
"There will always be a place for those butchers with a stronger budget focus, and that is one of the secrets to successful butchering – working out where your best market segment is, based on the local demographic. In some cases it might be two price segments. Not everybody drives a Mini-Minor, or a Rolls Royce for that matter."
Asked whether regulatory issues was still seen as the burden it once was on independents, he said in Queensland, at least (he could not comment on circumstances in other states) most butchers were now coping with the additional regulatory burden reasonably well.
"However we need to have a good look at the new Occupational Health & Safety laws coming in in January, to determine the impact they will have on the trade," he said. "It's still too early to tell, but traders need to scrutinise them closely to see how it might affect their business."
Mr Kelso said from a personal perspective, while the supermarket meat war that emerged earlier this year had initially had some impact on independent meat traders, over time, that became less.
He said butchers would also closely monitor the proposed move by Woolworths into the Meat Standards Australian program early next year.
"While butchers have driven uptake of the MSA program at retail in the program's first decade, we need to accept that it was never intended for exclusive use by local butchers. There was always the prospect that one or more of the majors would take it up, at some point."
"Woolworths obviously sees MSA as providing some leverage over Coles' HGP-free offer. As a result, in my opinion, some butchers are likely to drift a little more from direct promotion of MSA, into more directly promoting the commercial brands that the system underpins."
"A lot of butchers are doing that now, and I think that trend will only intensify. They will still have the MSA signage and identity in their shop, but the main focus will be on Nolan's, Pure South, King Island or whatever brand they use."
Mr Kelso said for those butchers using MSA products, the gap in wholesale price above non-graded yearling meat appeared to have expanded substantially from earlier times when it was often as little $1-$2 a kilogram. Now there was a bigger wholesale price difference in popular cuts for that better quality product.
As a result it was becoming harder to maintain a retail margin, especially during tougher economic times when customers are more price-conscious.