BOOM times in the Australian beef industry are in clear evidence in a compilation of Australia's 250 richest individuals published by The Australian on the weekend.
No less than 19 of the top 250 wealthy individuals on the 2020 list – a healthy eight percent – have large investments somewhere in the red meat and livestock supply chain.
Record high cattle prices and strong 2020 international beef demand, coupled with record values for grazing property across the nation, have fuelled much of the success of the livestock and meat-related entries on the list.
For some, the cattle or meat processing industry is their total business focus. For others, their investments are much more broadly spread, in fields as diverse as mining, property development, technology, retail or investment. But nevertheless, all have seen fit to devote a substantial portion – if not all – of their capital, and their energy, to the red meat industry.
In total the Top 250 list includes 13 entries where agriculture is 'where the money is made'.
In commentary surrounding the Australian's report, demographer Bernard Salt makes the point that a considerable number of this year's 'Rich-Listers' are based in regional and rural areas of Australia, rather than the capital cities.
"They (the Rich Listers) are often ahead of their time regarding changing business trends, and tracking their ups and downs yields insights into what is hot, and what isn't, in business and the wider society," list editor John Stensholt said in his preface.
Significantly, several rich-listers with beef interests (especially processing) have gone backwards in net worth over the past 12 months, the report suggests.
Absent from this year's list, having appeared on a similar Top 250 in 2019, were the late Tom Brinkworth from Watervalley, SA; Paul Holmes a Court from WA's Heytesbury Pastoral Co; Doug Shears' ICM Australia, which among other investments operates the Peechelba beef feedlot near Wangaratta in Victoria; and SA-based pastoralists Hugh MacLachlan & family.
Here's a quick summary of the 2020 Top 250 Rich Listers, tracking their ranking on the list and estimated wealth (with previous year in brackets):
1: Gina Rinehart – $36.28b ($16.25b)
While her fortune has come primarily from iron ore exports, the nation's richest individual is also the single largest investor in Australia in the cattle and beef industries, through her Hancock Agriculture and S. Kidman & Co investments. Ms Rinehart currently has seven Kidman and Hancock properties on the auctioneer's block, in a move widely interpreted as signalling a sell down in exposure to the live export trade, in favour of domestically-produced beef.
2: Andrew 'Twiggy' Forrest $29.61b ($13.06b)
Like Gina Rinehart, miner Twiggy Forrest has strong bush connections, and maintains a large WA pastoral portfolio in the state's north, now being integrated with the Harvest Road (Harvey) meat processing operations and large-scale intensive 40,000 head feeding operations being developed near Yathroo. Mr Forrest is one of the financial backers behind the new seaweed-based carbon abatement project.
10: Kerry Stokes $7.26b ($6.56b)
Media and mining services magnate Kerry Stokes has amassed a large pastoral aggregation in WA's northern pastoral zone, including Napier Downs and Leopold Downs and Fairfield in the Kimberley region. He sold his Kangaroo Island aggregation in 2019 to Growth Farms for around $25m.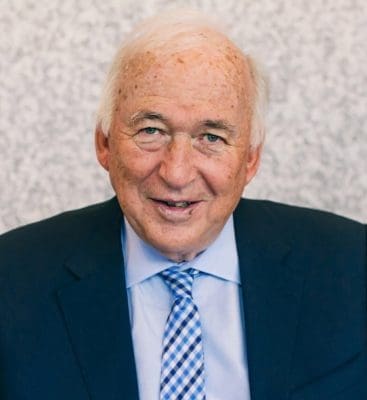 20: Jack Cowin $3.77b ($3.34b)
Fast food king Jack Cowin owns the Hungry Jack's burger restaurant chains across Australia – one of the nation's largest food service users of beef. More recently he has invested in plant-based food development, through V2 Foods.
26: Michael Hintze $3b (3.45b)
UK-based Australian financial services whiz Michael Hintze has amassed a considerable agricultural portfolio in Australia through his MH Premium Farms, the trading name of the MHPF group of companies that are operated and managed in Australia. MHPF has acquired a range of properties across eastern Australia since 2007. These include more than 41 holdings totalling 70,000ha located strategically across several climatic regions with operations in beef, prime lambs, wool, broadacre cropping and irrigated cotton and sugar.  In February the business paid $36m for historic south-west Victorian property Minjah.
28: Gerry Harvey $2.91b ($2.32b)
Few rich-listers have benefitted more from the impacts of COVID than Harvey Norman retail king, Gerry Harvey, with isolated home-owners spending up big on whitegoods, furniture and electrical. Mr Harvey has had long-term interests in large-scale Wagyu beef cattle production, and the Security Foods Wagyu beef supply chain supplying highly marbled beef into domestic and international markets.
50: Michael Hodgson $2.13b ($2.3b)
Property developer Michael Hodgson owns a string of commercial buildings tenanted by Bunnings, among other investments. His initial fortune was made via his family's livestock farm and other agricultural assets.
53: Brett Blundy $1.94b ($1.86b)
Retail billionaire Brett Blundy has major investments in extensive grazing operations in the Northern Territory, ploughing capital into a major intensification program on water and fencing developments on neighbouring stations Beetaloo and Mungabroom. In 2015 he bought Walhallow and Cresswell Downs, covering almost 10,000sq km on the eastern side of the Northern Territory from the Macquarie Group's Paraway Pastoral. A year earlier he bought Amungee Mungee Station, east of Daly Waters.
83: Paul Lederer $1.42b ($1.32b)
Paul Lederer's fortune can be traced back to his Primo Smallgoods business, sold to beef and lamb processor JBS in 2016 for more than $1.45b. His current agricultural investments include Real Dairy Australia.
101: John Kahlbetzer and family $1.19b ($1.28b)
John Kahlbetzer Sr established his Twynam Agriculture Group in the early 1970s, later adding the LIAG Group. Once one of Australia's biggest landholders, the family has sold many of its rural assets in recent years, concentrating on renewable energy, green food and waste management companies. In 2018 they sold three large Lachlan River NSW frontage properties including Jemalong near Forbes and Merrowie at Hillston. At one time the company was one of the biggest landholders in NSW, with 430,000ha spread across prominent stations including Mungadal, Gundaline, Buttabone and Collymongle.
107: Chris Thomas $1.16b ($922m)
Patriach of the Thomas Foods International lamb and beef processing business. The fire at the company's Murray Bridge plant in South Australia three years ago has put a dent in profits, but the business still had revenue of about $1.99b last year, to make it one of the biggest privately owned companies in Australia.
127: Allan Myers $899m ($851m)
Melbourne QC Allan Myers holds interests in a European brewery business, hospitality and other fields. He retains a half-share in his 2000sq km Tipperary Station south of Darwin, having sold the remainder to Melbourne lawyer Jason Yeap in 2016. Earlier, Mr Myers sold other components of his Darwin region cattle aggregation, including Fish River in 2011, Elizabeth Downs in 2014, and Douglas and Douglas South in 2015. Mr Myers also operates the Dunkeld Pastoral business near his home-town of Dunkeld, running prime lambs and Angus cattle.
145: Dick Honan $803m ($824m)
Dick Honan heads a diversified conglomerate that includes Manildra flour and sugar milling, stockfeed, ethanol production and until early last year, meat processing. He sold his troubled Cootamundra abattoir in NSW last January to Australian Meat Group (see Joe Catalfamo reference elsewhere on this list).
154: Trevor Lee $753m ($752m)
Queensland beef processor Trevor Lee owns and operates the large Australian Country Choice export abattoir in Brisbane, together with two large feedlots and a string of commercial cattle properties across central and southern Queensland. As outlined in this earlier story, ACC has moved from its exclusive supply service kill arrangement with Coles, and now kills for a number of service kill clients, including Woolworths, as well as its own cattle for a rapidly expanding Wagyu program.
191: Peter Hughes and family $605m ($495m)
Hughes Pastoral Group and its sister company Georgina Pastoral operate on about three million hectares of country in Central and Northern Queensland, plus Lake Nash in the Northern Territory. The business delivers premium beef to Australian and international markets, and has shifted its focus in more recent years to breeding purebred Wagyu cattle. The group is said to have at least 30,000 Wagyu cattle in Central Queensland.
228: Graham Turner $506m ($855m)
Flight Centre travel supremo Graham 'Skroo' Turner holds pastoral interests in southern Queensland, some of which are run alongside his Spicer's five star rural retreats business. He specialises in Wagyu beef production. His Flight Centre business was hit hard by last year's COVID shutdown.
235: Joe Catalfamo $490m ($591m)
Veteran Victorian meat processor Joe Catalfamo's Australian Meat Group has expanded, following its purchase of the Cootamundra abattoir from Dick Honan early last year. Mr Catalfamo started processing and retailing business Tasman Meat Group in the 1970s, selling its six Victorian and Tasmanian processing and lotfeeding interests to JBS Australia in 2008 for $150 million. He then expanded his Tasman Market Fresh retail meat outlets before selling to a private equity fund in 2013, later establishing Australian Meat Group, processing up to 1500 beef plus lamb each day out of Dandenong, VIC. AMG made a $19 million profit from $521m revenue in 2020.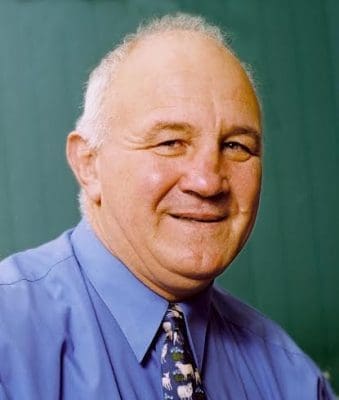 239: Roger Fletcher $474m ($405m)
His processing company, Fletcher International, now processes more than 4.5 million sheep annually at its plants at Dubbo, NSW, and Albany, WA. The company also has its own grain trading and storage division. Roger Fletcher also owns 20pc of cotton grower, Cubbie Station.
241: Colin McKenna $462m ($411m)
Mr McKenna's Midfield Meat Group processing business in Victoria posted a $30m pre-tax profit last year, from $721m in revenue, testament to its status as one of Australia's quiet success stories. The son of soldier settlers who started a dairy farm near Warrnambool, Mr McKenna bought the local municipal abattoir 13 years after striking a deal to process his livestock and offer it for sale in Melbourne.