Organics tipped as one of five industries to fire in 2016
Livestock loading interception alert
The Heart Tick to Retire
National Sausage Kings final heads to Brisbane
Food safety conference – Prevention is better than cure
Stronger trade representation in five key markets
Mexico moves closer to China trade
Saudi Group buys into Brazilian processor
Entries closing for nation's richest beef competition
Merck makes Zilmax available again in US
Biosecurity: Indonesia's vets learn to spot disease threats to our north
Indonesia's growing imported food supply needs
RASV Heifer Challenge hits the road as part of Beef Week
Organics – One of five industries to fire in 2016
Business information analyst IbisWorld has tipped Organic foods to be one of the five industries set to fire in Australia in 2016.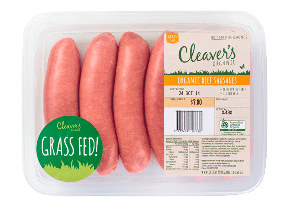 In its recent report, IbisWorld said revenue from organic farming in Australia is forecast to grow by 5.6pc this year, reaching $734 million. Demand for organic products here and overseas has risen as consumers have become increasingly aware of the perceived health benefits and environmental effects of their food choices. Increasing accessibility was another reason why consumers were turning to organic produce.
"The industry is expected to continue to grow strongly as organic consumption becomes more mainstream," the report said. Australia has the largest area of organic farmland in the world, covering 22 million hectares. Its size was largely due to the area of land required for organic meat production, particularly beef, as livestock need certified land to graze on and certification rules are strict, the report said. Beef had been a major growth product over the past five years for the organics industry, it said. Farmgate revenue for organic beef cattle increased by 127pc over the four years through 2013-14. Rising health consciousness has contributed to the strong performance of organic farming.
Other industries tipped to surge in 2016 included cotton (expected growth of 19pc); internet publishing and broadcasting, houseware retailing, and university and other higher education.
Livestock loading interception alert
The Department of Transport and Main Roads in Queensland will be intercepting and weighing laden and unladen livestock vehicles over a two-month period ending March, 2016. The inspections will occur as part of a review of the Concessional Livestock Loading – Vehicle Rating Code S10 (Code S10) as part of an overall review of the Guideline for Livestock Loading in Queensland.
Data collected will be used for analysis purposes only except in cases where there are clear road safety risks. The stated objective of the review is to develop an approach to livestock transport in the state that better meets industry needs in consideration of the unique challenges of operating livestock vehicles on Queensland's remote area road infrastructure. In particular, the review will focus on appropriate management of livestock trailer tare and gross masses.
The Heart Tick to Retire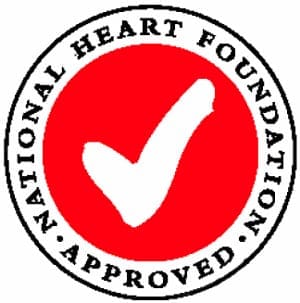 After 26 years appearing on many of Australia's food labels, the Heart Foundation's "Healthy Heart Tick" logo is to be phased out. Introduced to Australians as an easy way of knowing if the food was a 'healthier' choice and was endorsed by the Heart Foundation, today more than 2000 products carry the tick across 80 categories, including red meat.
National CEO for the Heart Foundation, Mary Barry said the introduction of the Australian federal government's new Health Star Rating system would mean the Tick logo is no longer needed. The HRS system had been well received by food manufacturers (more than 1500 products now carry the HRS) and is becoming sufficiently well established and understood by shoppers. The Heart Foundation now feels they can safely retire the Heart Tick over the next two years.
National Sausage Kings final heads to Brisbane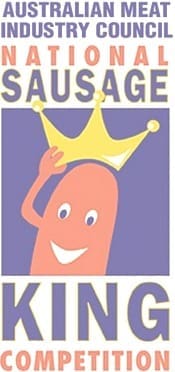 The Australian Meat Industry Council's popular National Sausage Kings competition returns to Queensland this year, with state representatives from across Australia gathering for the national final in Brisbane on Saturday, February 6.
This year's event will be staged at Rydges South Bank Hotel, with activity from Friday to Sunday, February 5-7, including an industry forum open to AMIC members and industry partners, a trade show, and the awards dinner on Saturday night.
The competition will field entries across beef, pork, poultry, lamb, continental and gourmet classes. State-level competitions to select state finalists have been held over the past six months, attracting more than 10,000 entries from independent butchers far and wide.
Food safety conference – Prevention is better than cure
An informative half-day seminar aimed at red meat and other fresh food producing and manufacturing companies being held in Melbourne in March will discuss the importance of a food safety culture and a robust risk management program.
The seminar is being convened by CSIRO's Food Innovation Centre in collaboration with the Food Technology Association of Australia. A series of case study examples will discuss proactive approaches to predicting, managing and preventing food safety incidents that can help companies manage food safety risk.
The event will be held on Wednesday, 16 March at the Australian Synchrotron Conference Centre, Clayton, Victoria.
Cost is $242 for early bird registration by 19 February, $275 thereafter. Click here for details: https://events.csiro.au/Events/2016/January/15/Food-safety-prevention-better-than-cure
Stronger trade representation in five key markets
Five new agricultural counsellors have begun their work in key export markets, in measures implemented under the Federal Government's Agricultural Competitiveness White Paper.
Agriculture minister Barnaby Joyce said the new counsellors were part of the government's $30.8 million investment under the White Paper, to give Australian producers better access to premium overseas markets, tackle technical barriers to trade and expand into emerging markets while maintaining and strengthening Australia's position in existing markets.
Australia now has five new agricultural counsellors on the ground in Vietnam, Malaysia, Saudi Arabia, China and Thailand. "These are key markets for Australia, worth about $13.7 billion in agricultural exports in 2014, and the government consulted widely with industry in determining which markets to establish these new positions in," Minister Joyce said.
"The team of counsellors in China will work to ensure our farmers can make the most of the China–Australia Free Trade Agreement that will give so many of our producers preferential market access over international competitors," he said.
Mexico moves closer to China trade
Mexico claims it signed more trade protocols with China in 2015 than any other nation. Mexico's Secretariat of Agriculture, Livestock, Rural Development and Food cited Mexico's success in eradicating Foot and Mouth Disease and Classical Swine Fever as reasons for its improved ability to market and export certain agri-food products. In 2015, Mexico and China signed an annex for beef products and a protocol on electronic certification, facilitating the exchange of certificates between both countries to provide enhanced security in the trade of agri-food products.
In other international trade news, South Korea has announced that it will restore access for beef exports from Canada, after a temporarily ban following the positive BSE detection in a Canadian beef cow in February last year.  South Korea had suspended trade until the Canadian Food Inspection Agency completed the investigation and technical report on the BSE case.  CFIA said in November that contaminated feed was the most likely cause, and assured stakeholders that no part of the infected cow entered human food or animal feed systems.  South Korea is the sixth largest export market for Canadian beef.
Saudi Group buys into Brazilian processor
In an important South American processing investment development over the summer holidays, Brazilian food processing giant Minerva announced that a Saudi investment fund had taken a 20 percent stake in the business. Minerva operates 17 processing plants in Brazil, Paraguay, Uruguay and Colombia.
The company enlarged its capital assets by accepting a 19.95pc investment from Saudi Agricultural & Livestock Investment UK. Under the new capital structure, Minerva's founding family stake held through the VDQ group reduced from 33pc to 26pc of shares, while Brazil Foods Corporation's share reduced from 15pc to 12pc. SALIC UK will get 19.95pc of the re-worked shareholding, with the balance (42pc) in public hands.
Minerva said the Saudi investment group was a strategic partner in an important region like the Middle East, with high demand and added potential for further beef distribution and processing. Minerva is already the largest exporter of chilled beef to the region and the second largest for frozen. In the case of Saudi Arabia, a November visit of the Brazilian minister of Agriculture concluded with an agreement to re-open the market to Brazilian beef, which closed in 2012 after Brazil's first case of BSE.
Entries closing for nation's richest beef competition
The deadline for entries for the 2016 RNA Paddock to Palate Competition is drawing close, with all nominations due by Friday, February 5.
The richest competition of its kind in Australia, the Brisbane Show's Paddock to Palate performance competition presented by Mort & Co will this year carry a record $46,000 in prizemoney. The competition, now in its nineteenth year, last year drew record entry numbers of more than 1000 head of feeder cattle.
The class is open to a pen of six feeder steers, and is judged on feedlot performance over 100 days, carcase quality and yield and MSA eating quality. The exhibitor who polls the highest aggregate score across these three categories is then awarded the overall prize. The feedlot phase of the competition will be fed at Mort & Co's Grassdale Feedlot at Dalby. Inputs have been generously donated by Elanco, Zoetis, Zee Tags and Virbac.
Results will be compiled and the weightgain awards will be presented at a lunch hosted by Mort & Co at the feedlot on Sunday 19 June in conjunction with a tour of the yard and inspection of the cattle. 2016 competition sponsors include Mort & Co, JBS Australia, Zoetis, Elanco, Rabobank, GDL, Virbac, Performance Feeds, Thompson Longhorn, Super Butcher, Black Truck Sales and Zee Tags.
Click here for details.
Merck makes Zilmax available again in US
Cattle Buyers Weekly recently reported that US feed additives company Merck Animal Health has reintroduced its Zilmax feed supplement 28 months after it took it off the market due to animal wellness concerns by US packers. Zilmax will be made available to those customers who complete Merck's Zilmax Certification Program, are willing and able to participate in its Fatigued Cattle Syndrome (FCS) Stewardship Program and have secured an outlet for their cattle, says Merck. Its announcement came after it sponsored a webinar presented by Kansas State University's Dr Dan Thomson. His message was that cattle fed beta agonists were no more likely to develop FCS than other cattle. There were no differences in this regard whether the cattle were fed zilpaterol, ractopamine or are not fed a beta agonist at all. In reality, the factors that contributed most significantly to FCS are the finished weight of cattle, heat stress and animal handling practices, he said.
Despite these assurances, the odds of cattle feeders using Zilmax again appear slim, observers told CBW. But US beef processors since 2013 have said they will not accept Zilmax-treated cattle, partly because of the negative media coverage Zilmax previously generated.
Biosecurity: Indonesia's vets learn to spot disease threats to our north
Veterinarians from Indonesia are now better equipped to spot and combat animal disease outbreaks and emergencies, following the completion of the first phase of a successful bilateral partnership.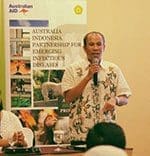 The Australia Indonesia Partnership for Emerging Infectious Diseases (AIP-EID) program, funded by an Australian aid initiative and managed by the Department of Agriculture and Water Resources, aims to strengthen Indonesia's veterinary services to prevent the spread of threats such as FMD and rabies in the region.
Australia's chief veterinary officer Dr Mark Schipp highlighted the importance of the department's work with Australia's neighbouring countries in the Asia-Pacific.
"If rabies became established in Australia, the toll on human and animal health would be profound, and the cost of response and recovery, immense," he. "This makes our work with the AIP-EID program all the more vital. We're doing our part here and in our region to improve early preparedness, detection, response and recovery options for rabies and other emergency infectious diseases."
The program is based on the 'One World, One Health' concept which recognises the link between animal disease, the environment and public health. Central to this is the need to have robust and effective surveillance, response, and prevention and preparedness systems in place at national, regional and international levels.
Antibiotic resistance as an issue – World Health Organisation
Nearly three quarters (73pc) of consumers say that farmers should give fewer antibiotics to food producing animals, according to the result of a new multi-country survey by the World Health Organisation. Almost two thirds (64pc) of some 10,000 people surveyed across 12 countries said they know antibiotic resistance is an issue that could affect them and their families. The survey included 14 questions on the use of antibiotics, knowledge of antibiotics and of antibiotic resistance and used a mix of online and face to face interviews. While not claiming to be exhaustive, this and other surveys will help determine the key gaps in public understanding of the problem and misconceptions about antibiotics. It also emphasises the growing importance of the 'antibiotic-free' statement for food marketers as a point of product differentiation catering to growing consumer sensitivity to the issue.
Indonesia's growing imported food supply needs
ABARES has produced a review of the Indonesian market for food entitled "What Indonesia Wants." The real value of agrifood consumption in Indonesia is projected to quadruple between 2009 and 2050. Over the long term, ABARES expects per person incomes will increase significantly leading to increased food consumption and more diverse diets in Indonesia. The real value of Indonesia agrifood imports is projected to more than double to US$173 billion in 2050. Food imports are projected to be an important part of Indonesia's food supply.
To access the report click here.
RASV Heifer Challenge hits the road as part of Beef Week
The Royal Agricultural Society of Victoria's (RASV) Heifer Challenge has hit the road today as part of Victoria's annual Beef Week, with competition judge Bob Dent to visit more than 45 properties across the course of nine days. The on-farm competition, which recognises excellence in herd replacement females in seed stock operationa throughout Victoria and into Southern NSW, is part of RASV's ongoing commitment to the promotion and celebration of excellence in agriculture. Mr Dent, whose experience in the beef industry extends over 45 years, has previously judged herds and provided training in cattle assessment across all states of Australia and internationally in New Zealand, US and Brazil.
"RASV's Heifer Challenge is a great initiative, providing participants with the opportunity to showcase their breeding operations and benchmark against fellow producers," Mr Dent said. "I am looking forward to seeing the high quality of entrants this competition attracts."
Cattle will be judged on a number of criteria including breed characteristics, maternal potential, uniformity, temperament, overall presentation and physical correctness. Now in its fifth year, the competition offers a prize pool of $4500, with the champion, reserve and top ten finalists announced at a presentation dinner in Bendigo on Friday 5 February.
For further details on the RASV Heifer Challenge visit rasv.com.au or beefweek.com.au
Quote of the week: "Beer is proof that god loves us, and wants us to be happy." Benjamin Franklin.