Organic burger doesn't lift Hungry Jack's result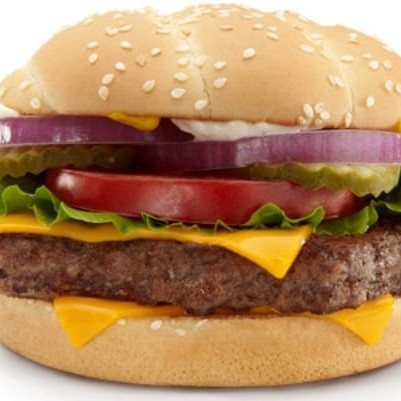 Despite the general strength of the burger restaurant market segment at present, the Burger King chain has recorded minus 2 percent comparative stores sales in its US and Canadian restaurants for the fourth quarter, and negative sales in Australia over the same period, it reported last week. CFO Daniel Schwartz attributed the decline to an abundance of 'competitive offers in the market,' interpreted by one analyst to mean that consumers 'liked what other chains offered more than what Burger King offered.' The result came despite Burger King's release of several new burger options. A market briefing was told US domestic same-store sales were positive in the second half of Q4 and had been positive so far in 2012. New burgers didn't help Burger King (aka Hungry Jack's) in Australia, either, which also registered negative sales last quarter. Hungry Jack's underwent a major brand makeover in the fourth quarter last year, including the introduction of heavily-promoted Certified Organic beef burgers (curiously, limited to the pattie only, and not pertaining to the bread-roll, lettuce, sauce or other ingredients). Elimination of Hungry Jack's popular beetroot-topped Aussie Whopper may have been a factor, analysts said.
Broadband lure to burger customers
In other Hungry Jack's developments, the fast food business has begun rolling-out free wireless broadband hotspots in its 340 locations around Australia, in a move designed to gain a patronage advantage over McDonald's and other burger competitors. Visitors to Hungry Jacks stores will be given free 30-minute sessions with 100 MB of downloads over any of the hotspots, but can access an hour-long wireless session in exchange for email registration and a short survey. The roll-out follows an 18-month trial in four Victorian Hungry Jacks stores, which parent company Competitive Foods Australia's IT manager Joey Butler described as "very encouraging." Hungry Jack's is Australia's second largest chain with 340 franchised and fully-owned stores, exceeded in size only by McDonald's.
Melbourne branded beef seeking entries
Australian branded beef producers have the opportunity to enter their premium beef into the 2012 Royal Melbourne Fine Food Awards. The branded beef category includes classes for MSA-graded Grainfed, MSA-graded Grassfed and for small producers whose beef is not MSA-graded but is commercially available. Applications for the 2012 Royal Melbourne Fine Food Awards open on May 14 and close on Friday June 8. Judging for the branded beef competition will take place in July. Conducted annually by the Royal Agricultural Society of Victoria, the Royal Melbourne Fine Food Awards presents the unique opportunity for all manufacturers and producers – from the commercial giants to the small boutiques – to benchmark their products, use medal artwork on packaging and promotional material and meet with like-minded exhibitors at the awards luncheon. For information contact competition manager, Ross Karavis, on (03) 9281 7435 or ross.karavis@rasv.edu.au

Vale brand story on ABC Landline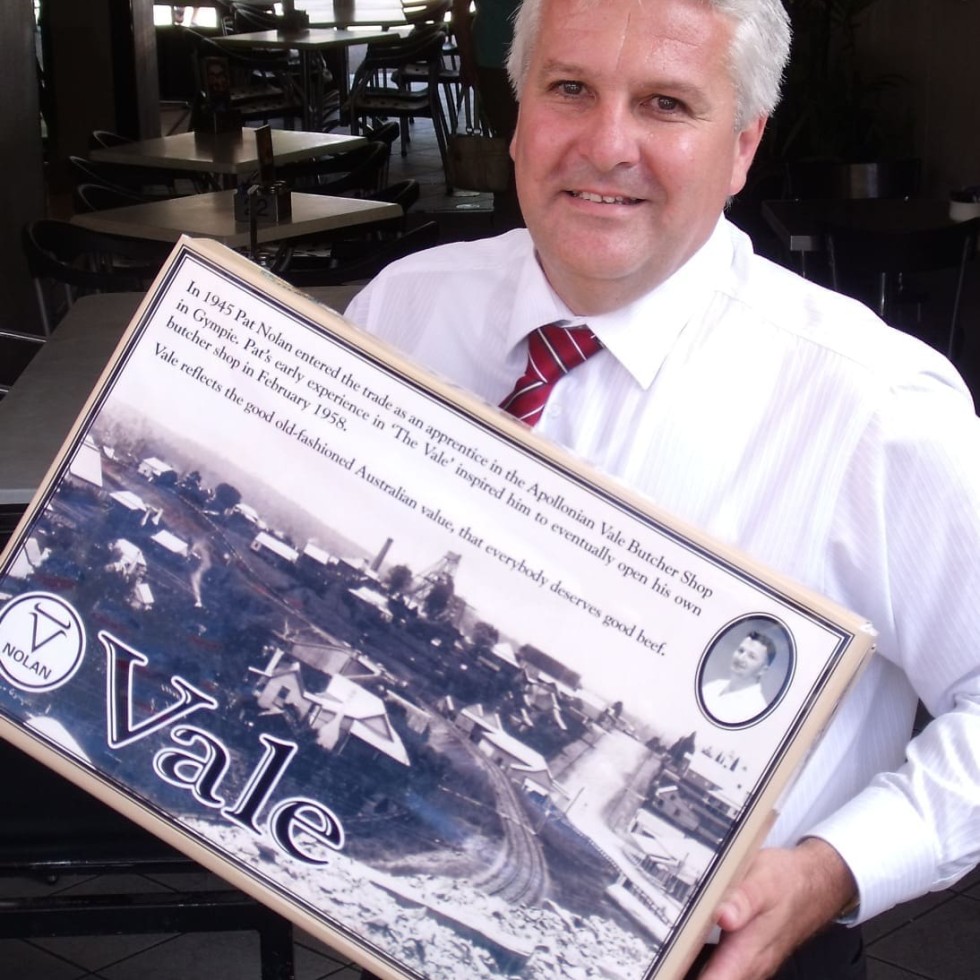 The launch of Nolan Meats new MSA-backed Vale brand a month ago has attracted wide media publicity and positive feedback on product performance. Pip Courtney and her crew from ABC Landline covered the day, and will present a segment on the Nolan family business and the genesis of the Vale program this Sunday, March 25 Noon on the ABC TV network. Readers can view Beef Central's earlier Vale brand launch story here.
Grants to improve welfare standards
Ag minister Joe Ludwig is encouraging Australian businesses involved in the live animal export trade to apply for Government grants to support improved welfare standards in their supply chains. The Australian Government is providing $5 million through the Approved Supply Chain Improvements Program, which opened for applications recently week, to encourage industry investment in supply chains in live animal export markets. "This program will assist Australia's livestock export industry to meet the requirements of the Exporter Supply Chain Assurance System, which is central to the Government's new regulatory framework for the livestock export trade," Mr Ludwig said. "It will also fund eligible infrastructure upgrades and training and help Australian exporters develop exporter supply chain systems that meet the World Organisation for Animal Health (OIE) animal welfare standards." Applications will remain open until April 30, 2013 or until funds are fully allocated. For further information please visit the DAFF website.
Elders shares jump 14pc
Elders shares jumped 14 percent in a single day yesterday, after the Full Federal Court upheld its appeal in a long-running case against the Australian Tax Office. The matter relates to a dispute over the amount of capital gains tax payable by Elders from the 1997 sale of its building products division. The court yesterday upheld an appeal by Elders against increases to the tax bill made by the ATO seven years after the sale. If the ATO accepts yesterday's decision and does not appeal, Elders expects to receive a $65 million boost to its net profit for this financial year. The company's shares climbed from 21c to 24c yesterday on the news.
Jocko the bull dies
A bull that is believed to have sired as many as 400,000 calves died in France last week. Prim'Holstein bull Jocko died of natural causes at the age of 17. In his long breeding career Jocko donated 1.7 million doses of sperm which were exported to more than 20 countries. He has officially been credited with 161,888 female offspring, but total progeny is believed to be closer to 400,000. "He was the star of French livestock rearing and one of the last stars in world breeding," said David Leguyader, spokesman for the Creavia cooperative. "He was one of the five bulls whose traits made the Prim'Holstein race." Media reports said he earned his owners up to 15 million Euros or $A18m.
WA farmers have say on farming's future
The National Farmers' Federation will travel to Western Australia this week to host a Blueprint for Australian Agriculture forum immediately following the WA Farmers' centenary conference. NFF President Jock Laurie is calling on local WA farmers and graziers, transporters, processors, retailers, consultants, rural businesses, agribusinesses and community groups to take part in the forum, which will take place at the Burswood Entertainment Complex from 9am to 1pm on Friday 23 March. The forum will give those interested in, or involved with, agriculture in WA a chance to have their say on the issues, challenges and opportunities facing the sector, Mr Laurie said. "Farmers have become very good at managing risk and overcoming challenges on their own farms, and the Blueprint is designed to help the agricultural sector achieve this on a wider scale. It's about coming together as an industry to plan for the future – to know where we're going and how we're going to get there." The Blueprint for Australian Agriculture is an initiative of the NFF, in partnership with Westpac and Woolworths. For more information or to register to attend the Perth forum, visit www.nff.org.au/blueprint or phone the NFF on 02 6269 5666.