'Beefshi': sushi gets beefed up
A new culinary concept called Beefshi that 'beefs up' traditional sushi has been unveiled by the North American Meat Institute (NAMI). Developed by a Culinary Institute of America-trained chef, Beefshi integrates prepared beef favorites like pastrami, corned beef, jerky, beef hot dogs and beef bologna into traditional, sushi style rolls. NAMI believes Americans will embrace the trend, with more than half (59pc) of respondents in a recent online survey of American adults who eat meat and fish rating the concept of Beefshi appealing, almost equal to those who find sushi appealing (58pc).  Millennials aged 18-34 (66pc) and those aged 35-44 (69pc) showed the strongest interest in trying Beefshi. "When a new and not-yet-tasted recipe scores this well against a familiar food like sushi, it's clear that Beefshi is positioned to be a hot culinary trend in 2018 and beyond."Meat Institute Senior Vice President of Public Affairs Janet Riley said.
2.7 tonnes of stolen meat 'stuffed into' VW hatchback
Thieves in South Africa have been arrested after reportedly hijacking a refrigerated truck on a highway and transferring 2.7 tonnes of lamb and pork into a VW Polo. The robbery occurred near Coega in South Africa's Eastern Cape. Within an hour of the robbery, two men were arrested and all of the meat, worth 144,000 Rand (AUD $12,000) was recovered, South Africa's Herald newspaper reported. Asked how the 2.7 tons of meat fitted into a VW Polo, Police said they "were still investigating this".
Mock meat brand hits Woolworths shelves
Mock meat products produced by US vegan meat producer Tofurky are now being sold by Australian supermarket giant Woolworths. "A huge thank you to our amazing fans for helping us get there and waiting for it to happen," the 37 year old company Tofurky said in a Facebook post announcing the Woolworths Australia deal. Woolworths recently posted on its website that there is strong growth in demand for health food and organic products and "the trend is arguably becoming mainstream" with over half of shoppers (52 percent) buying health food products weekly (i.e. sugar-free, additive free, gluten free, dairy free, organic, raw, salt-free or vegan). Late last year Woolworths incurred the ire of anti-meat activists when a picture appeared of a light-hearted hand-written sign above a meat display in a Woolworths store in Adelaide. "What do you call a cow with no legs? Ground beef," it read. The customer who posted the picture said it was disrespectful. The post attracted over 12,000 comments, some people agreeing with the customer, but many defending the supermarket and sharing their own animal jokes. 
AgForce slams Qld Govt for delaying agreed stock route reforms
AgForce says Queensland's 2.6 million-hectare stock route network has been plagued for decades by issues such as overgrazing by producers, unmanaged weed infestations and an inadequate fee structure, which has meant infrastructure such as watering points have not been maintained or renewed. With parts of the State entering their sixth year of drought, cattle board director Peter Hall said proper management of stock routes was now more important than ever. In 2017 AgForce, local councils and the Queensland Government agreed to the 'Longreach accord' which outlined eight requirements for stock route reform, around issues such as fees, oversight, an education program and the development of a state management plan. However, AgForce says it has been incredibly disappointing that the Queensland Government is now saying the reforms cannot move forward because drovers, conservationists and indigenous groups – whose views were gathered in previous stock route reform processes – need to be consulted again. Mr Hall said the Queensland Government was only being asked to maintain capital funding for water facilities and make a modest investment to support a transition process to allow councils to take more responsibility for managing the stock route network. "We have the model, the conditions and the draft legislation. Efforts to reform the stock route network must not stall now," he said.
NSW farmers urged not to sign inland rail access agreements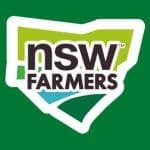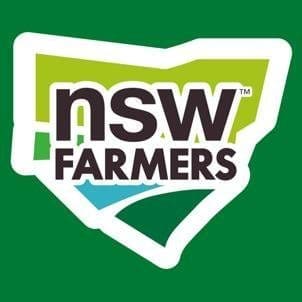 NSW Farmers is urging members along the inland rail route not to sign land access agreements with the Australian Rail Track Corporation (ARTC). President of NSW Farmers, Derek Schoen, said the Association was not comfortable with the standard-issue ARTC land access agreement and wanted to work with the ARTC to develop a more comprehensive document which balances the needs of all parties. "We believe that the ARTC should cease further one-on-one consultation, including discussion of land access arrangements, with potentially impacted land holders until such time as a mutually-agreeable land access agreement has been developed between NSW Farmers and the ARTC", Mr Schoen said. "We believe that, until information about route selection is made publicly available to allow farmers to make their own decisions, the ARTC should cease contacting farmers and asking them to sign land access agreements."
33 cases so far under farm debt mediation program
The Queensland Rural and Industry Development Authority (QRIDA) says its Farm Business Debt Mediation scheme is already having a positive impact on farmers across the state six months after the scheme became mandatory. From July 1 to January 31, 2018, 33 cases were initiated, representing a broad cross section of farming industries and 18 local government areas. The program is an initiative of the Queensland Government's Rural Assistance Package that replaces the previous mediation scheme in Queensland – which was only taken up on a voluntary basis. The program aims to protect the interests of both primary producers and their lenders, by requiring them to undergo a formal, impartial mediation process to resolve disputes before foreclosure can take place. Minister for Agricultural Industry Development and Fisheries Mark Furner said there are currently 42 accredited mediators on the program.