AFTER months of speculation about whether the event would go ahead as planned next May, it was confirmed this morning that Beef 2021 in Rockhampton is good to go.
COVID-19 lockdowns and travel restrictions since April have created understandable doubts about the event's prospects next year, but organisers have given the green light to proceed, with a few qualifiers attached.
Government approval of Beef 2021's COVID Management Plan this week was the final step in the chain that has led to the event committee's decision to proceed.
Held every three years in early May, Beef Australia is the nation's largest, most comprehensive and most influential beef industry event, covering the entire supply chain from conception to consumption. The program includes a vast conference and seminar program on a range of topics, the nation's largest stud cattle exhibition, commercial cattle competitions and displays, led steer competition, enormous commercial trade displays, property tours in surrounding cattle regions, dinners and social gatherings. Food is another highlight, with pop-up restaurants, innovative food outlets, celebrity chefs and cooking displays throughout the week.
Countdown begins, from Day 156
Today's decision means there are now only 156 days until the event kicks off on May 2-8. With the accumulated delays seen in whether Beef 2021 could go ahead, there will now be a rush of activity by exhibitors and sponsors to prepare displays and events for next May's event.
While the 2018 Expo attracted more than 100,000 visitors over seven days, that target may be a challenge next year, as it is doubtful (at this stage) whether international visitors or speakers will be able to attend due to COVID travel restrictions.
Three years ago, Beef 2018 attracted more than 1200 registered international delegates from 43 countries across northern and southern Asia, North and South America, Europe, Africa and the Middle East, and the Pacific region.
Provided South Australia can get on top of its current COVID outbreak, and other states and territories do not have relapses, beef industry stakeholders from across Australia are likely to be able to attend the event. Travel restrictions from Victoria to Queensland were lifted on Monday, as the state continues to show a month-long clean-slate for COVID infection.
Beef Central will publish its usual comprehensive event previews and reports, kicking off with a preview commencing in December.
One of the event initiatives already being rolled-out has been the Beef 2021 Club, targeted at smaller businesses and community groups around the local Capricorn region, that may be too small to take a sponsorship package, but still want to engage with the event in a meaningful way. That program has already seen uptake from around 130 local businesses.
Funding support
In March, the Queensland Government announced a $1 million funding package for next year's event, adding to $3.9 million in support from the Federal Government announced back in December.
"That represents a considerable funding lift from both levels of government, compared with the event held in 2018," Beef 2021 chairman Bryce Camm said earlier.
"It's recognition that the event continues to grow every three years, and its a realisation that Beef Australia is now a major Queensland, national and industry event."
"In terms of the business generated and economic impact on a region, nothing else comes close, with an $85 million impact on the Rockhampton city region alone. It's colossal."
"Beef 2021 is a world-class event, and it has to have that look and feel, and give all visitors that experience they are anticipating – and that's what we, as organisers, are endeavouring to deliver," Mr Camm said.
Beef Australia chief executive officer Ian Mill has just clocked up 15 months in his new role, and is looking forward to leading the operations team to next year's event.
"Our planning and development for Beef 2021 has continued during times that we acknowledge are challenging for many of our partners. We are privileged to provide a platform for the beef industry to showcase its achievements and developments – I know everyone is looking forward to the opportunity to come together in May next year, it will be something very special," Mr Mill said.
About Beef Australia 2021
Beef Australia happens in Rockhampton from 2-8 May, 2021, as a celebration of all facets of the Australian beef industry.
It will facilitate new trade and export opportunities by exposing the local supply chain to the international industry leaders; feature more than 5000 head of cattle competing in stud and commercial cattle competitions; a trade fair promoting more than 500 businesses; a symposium, seminars and property tours to deliver new research information to producers; and restaurants, celebrity chefs and cooking demonstrations for visitors to appreciate the quality and flavour of Australian beef.
The economic impact of Beef Australia has a ripple effect in the region and across the country, with such a strong focus on International trade and investment deals, numbers will be growing for years to come.
Maximise your business's exposure at Beef 2021 in Rocky through Beef Central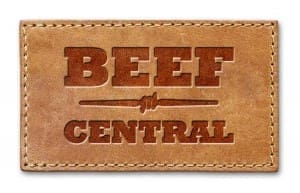 With the Beef Australia 2021 event in Rockhampton now only five months away, it's time for agribusinesses of all types participating in the event to start thinking about getting their brand in front of the tens of thousands of visitors likely to attend next year's Expo.
Beef Central has prepared a range of attractive, cost-effective options for advertisers and exhibitors to promote their products and/or services in the lead-up to, during and after the event, being staged in the beef capital from 2-8 May next year.