DEVELOPERS of innovative new products and technologies that benefit the beef industry have only days left to apply to take part in the Pitch in the Paddock agtech event taking place at Beef 2021 in Rockhampton in May.
The first agtech Pitch in the Paddock event held at the 2018 event three years ago was a huge success, pushing a number of prototype entries closer to commercial reality. Click here to view a report from the inaugural 2018 event, and where the winners have gone since.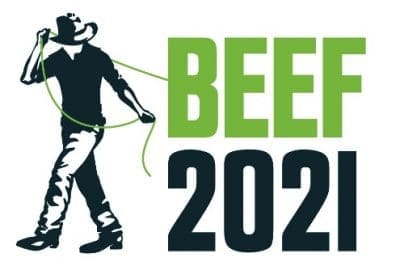 Applications for this year's event close 5pm Tuesday, 3 February.
Beef Australia's 'Pitch in the Paddock' is billed as the only 'beef-centric' agtech pitching competition in the world.
In the first partnership of its kind for the beef industry, Beef Australia is this year working with evokeAG as the presenting sponsor of the 2021 event.
Organised by the AgriFutures Australia organisation, EvokeAg is the high profile annual agtech conference staged in 2018 and 2019 in Melbourne, but cancelled last year due to COVID.
Eight finalists for this year's Pitch in the Paddock will be showcased live in front of an audience on stage at Beef Australia in Rockhampton. All finalists will receive pitch coaching, extensive marketing support, networking opportunities and travel bursaries, with the winner pocketing $10,000.
However the real value seen in the competition is the direct industry exposure.
Targeted at start-ups, agtech developers, inventors and innovators, Pitch in The Paddock offers entrepreneurial talent the opportunity to present their business idea, proof of concept, prototype or new product that is directly related to some aspect of the beef supply chain, to the largest gathering of beef industry stakeholders in the Southern Hemisphere.
Beef Australia chair Bryce Camm said by working together to drive beef-centric innovation and technology creation, evokeAG and Beef Australia were setting an example for the entire industry.
"We can take small steps alone or giant steps together," Mr Camm said.
EvokeAG had a strong presence in the southern states of Australia, while Beef Australia has a stronger northern presence, he said.
"This alignment allows us to further our domestic reach and truly encourage the adoption of agtech and innovation throughout the country."
AgriFutures Australia managing director John Harvey said it was so important to support emerging innovators who are offering on-farm solutions, and said innovators needed to work with industry to create viable and impactful solutions.
"Pitch in the Paddock offers innovators a great way to connect with both farmers and investors," Mr Harvey said. "This is a fabulous opportunity for innovators to pitch to investors and industry – attracting support, testing opportunities, and customers."
Entries close on 3 February with a simple three-minute video and online form required. For information and to lodge and entry, click here.