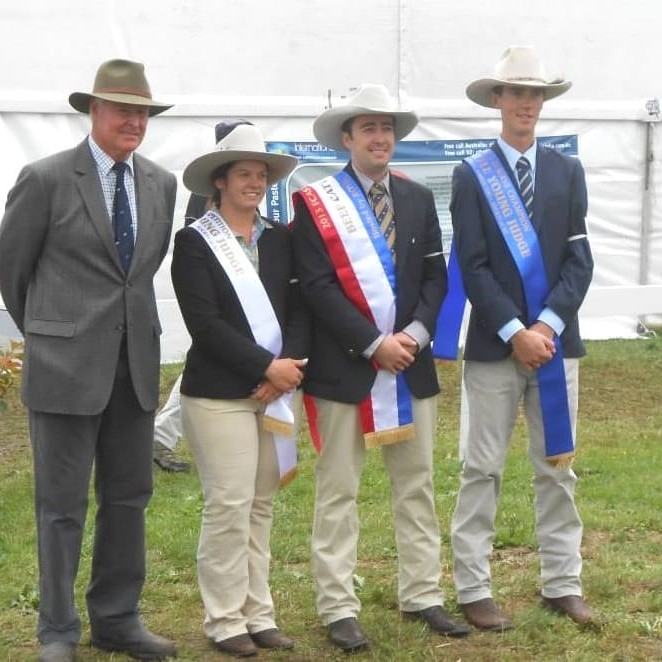 Australian competitors have had a clean sweep of positions at the recent Australasian Young Beef Judges competition, held for the first time in New Zealand.
Meat Standards Australia trade development officer Jake Phillips, representing South Australia, was judged champion, while Hereford Australia Youth Ambassador Brandon Sykes, from Mawarra B Herefords, Victoria, was reserve champion.
Placed third was Alice Hall, from Tasmania.
The competition was held in December at the 2013 Royal Show in Fielding, NZ.
Seven state finalists, including a New Zealand representative, had qualified for the final.
Both Brandon, from Victoria, and Jake were selected after winning their State finals; Brandon at the Royal Melbourne Show and Jake at the Royal Adelaide Show.
Competitors between the ages of 15 and 25 qualify for the event by winning through regional contests held at their local Agricultural Society shows, followed by state finals at state capital Royal Shows.
Competitors at the Australasian final had to place three classes of heifers, including Herefords, Simmental and Low-Lines, and then choose the class they wished to speak on for their oral presentation which took place in front of a live audience.
Points were allocated on accuracy of animal placings (matching the sequence chosen by an over-judge); oral commentary (justifying those placings and industry relevance of their decision); and presentation and ring-craft.
Over judge Russell Rowe, a renowned cattleman from New Zealand, adjudicated the event. He congratulated the participants on their high standard and professionalism.
Eighteen year-old Brandon had recently returned from a six month working holiday in Canada where he was fortunate to take part in junior judging clinics conducted by Canadian Hereford breeder and internationally renowned cattle judge Lance Leachman.
"The experience was invaluable and gave me more confidence, especially in regard to the public speaking component of the competition," he said.