WHILE markets like Indonesia and Vietnam routinely command the headlines over Australia's live cattle export trade, Australian-bred Wagyu feeder cattle continue to play a significant part within Japan's beef supply chain.
Typically there are ten consignments of Australian feeder made each year using the Angus Express vessel out of Port of Brisbane, mostly F1 Wagyu x Angus, but also including some Fullblood and Purebred Wagyu. Exporters typically share each shipment, including Edwards Livestock, and consignments from Austrex and Ausidore.
Most of the Australian feeders are exported at around ten months of age, and slaughtered at 28-30 months after 15 months on feed. Imported Australian feeder cattle are widely dispersed across Japan, from around Osaka all the way to the far south around Kagoshima, and can see everything from snow to 40-degree heat in the same year.
Longer term, volumes have averaged around 15,800 head annually, however numbers have declined sharply in the past 12 months with only about 9000 likely to be shipped for 2022.
That's happened for two main reasons, feedback during the recent Australian Wagyu Association Japan Wagyu tour suggested.
Firstly, the high price of Australian Wagyu feeders in general – made worse recently by the currency impact, with the Japanese Yen continuing to deteriorate in value (see references to price in today's separate story).
Secondly, post-drought supply shortage is the other factor, as Australia continues to get back on its feet after the tough 2019-20 years. Australian breeders of F1 Wagyu calves were caught up in the drought as much as anybody, and the ability to supply numbers was significantly compromised. It's those calves dropped immediately after that which have been missing, forcing prices for all Wagyu feeders higher, at the same time that international demand for Wagyu beef has surged, post-COVID.
Quarantine bottleneck
Having noted the recent decline in feeder steer trade into Japan, in the longer term it has been a remarkably consistent market for Australian cattle, exported out of Port of Brisbane.
However any opportunity to grow the trade over time has always been limited by constricted access to quarantine facilities on arrival in Japan. Total quarantine capacity available for Australian feeders in a new quarantine facility built only seven years ago is around 1800 head (the equivalent of a boat-load) and the animals must stay in quarantine for a month. Many have interpreted this as being a deliberate attempt by the Japanese government to restrict trade to a 'manageable' level, to avoid local breeder concerns.
However earlier this year, Japan's Ministry for Agriculture and Fisheries representatives visited Australia looking at issues like disease risk and supply chains involved in the live trade, with a view to possibly expanding annual volume. Whether that happens remains to be seen, but the move at least provides some encouragement that trade at some point might grow.
At its height in the early 1990s, Japan was importing about 32,000 Australian feeder cattle a year, but in order to ever get back near that level, Japan would need to review its exclusion position on Victoria over Johnes, trade stakeholders suggest.
One of the issues Australian representatives tried to impress on the MAFF personnel at the time of their visit was the long lead-times with Wagyu breeding programs require, meaning it was not as simple as going into the market to buy the next quarter's requirements, should the government elect to raise the quarantine access bar.
Carcase feedback greatly improved
One of the issues that was clearly evident during the previous AWA Wagyu tour of Japan back in 2017 was the lack of quality carcase feedback provided by Japanese customers using Australian F1-Fullblood feeder cattle.
That has now changed dramatically – partly because it was becoming a deterrent to Australian cattle breeders seeking reliable and detailed carcase and growth performance data on their cattle, in order to continue their genetic progress.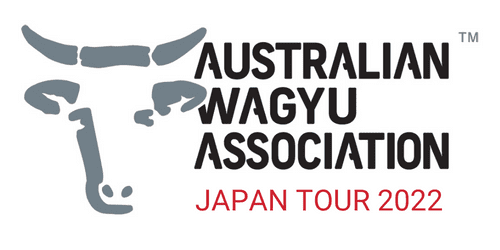 To be fair, feedback from Australian lotfeeders and supply chains feeding Wagyu has also expanded significantly over the same period, meaning it was a case of the Japanese customers having to keep up to maintain feeder cattle supply.
In simple terms, some vendor decisions about whether a feeder animal was put on a boat or sold into the domestic feeder market in some cases came down to the quality of feedback likely to be received.
For the first time since COVID relaxations started, specialist Australian live exporter of Wagyu cattle Edwards Livestock in September convened a gathering of 120 of its Australian suppliers to discuss the carcase and feedlot performance being seen out of Japan. Marbling score, carcase weight and daily gain are provided by customers, in addition to the Japanese grading system results for eye muscle area and estimated yield. Future prospects include linking carcase data back to sire lines, using DNA testing.
Dramatic carcase weight rise
Edwards Livestock principal Matt Edwards, who escorted the Australian Wagyu tour group for part of their visit, said one of the key features that has been seen in the performance of Australian F1s over the past five years has been in higher carcase weights. He said these had risen from an average of 440kg in 2017 to 500kg this year (see images of live Australian feeders here), at around 28 months of age. Some of the heaviest bodies can exceed 600kg in weight.
He said that was due entirely to greater Australian industry selection pressure on carcase weight, while also maintaining or improving marbling performance. There had been few tangible changes in the way the cattle are fed in Japan over the same period.
"We changed emphasis in the bulls we advised our suppliers to use, and have lifted the average carcase weight by around 60kg, which our customers are pleased with," he said. "There's less emphasis now on smaller-framed high Tajima-content bulls, and more on higher carcase weight types, which has paid off."
Marbling performance
Marbling performance in the Australian-bred cattle continues to rise, but that is due not only to genetic improvement, so much as efficiencies across the entire supply chain.
It has been widely known for a decade or more that Wagyu calves exposed to nutritional setback early in life will fail to express their full marbling potential on the rail.
Mr Edwards said Wagyu breeders in Australia invested a disproportionately large amount on nutritional support for their young cattle during the 2019-20 drought, and that was now being reflected in Japanese feedlot performance.
Additionally, more sophisticated supply chain management, using 'backgrounding feedlots' in Australia prior to shipment, was helping to eliminate any nutritional setbacks that might impact performance.
Almost counter-intuitively, some Australian live export supply chains are anticipating the possibility of a small decline in marbling performance in feeder cattle delivered to Japan next year (born after the drought broke), because of the way they have been backgrounded.
"During the drought, those calves were more likely to have been pulled off their mothers young, and put onto feed – albeit at considerable cost," Mr Edwards told the tour group. "Now, with the abundance of paddock feed, they are more likely to have been weaned later, and onto pasture rather than a prepared higher protein/energy ration, which may not produce marbling results as good as coming off a prepared ration. Expectations are that this may reduce average marbling score by half a BMS score next year," he said.
Under the expectations of Japanese feeder cattle customers, 70 percent of the Australian F1 feeders have to grade C3 under the Japan Meat Grading Association's scale (equivalent to about marbling score 6 in Australia) – which is regularly being achieved.
"The emphasis in the F1s is on growth and feedlot performance. Obviously there's a standard expected for marbling performance as well, but certainly they are not seeking to chase the extreme marbling performance that they do in Japanese Fullblood programs," Mr Edwards said.
By and large, Australian-bred F1 feeder cattle entering Japan are fed in larger, more corporate-style yards, rather than the small traditional family-run businesses that specialise in feeding a handful of Fullblood domestic Wagyu in often fairly primitive conditions (see today's separate story from the recent AWA Japan Wagyu tour).
Many contributors to superior marbling performance
As a general rule, Mr Edwards said the Japanese 'were getting a lot more marbling performance' out of an Australian F1, that what was being seen in the same cattle at home. He thought that difference could be at least as much as an extra marbling score (ie 6 in Australia versus 7 in Japan), on the same animal.
"There are several reasons for that. Controlled environment in the form of shedding, days on feed, and slaughtering and long-chilling practices are just some," he said.
"Genetics is only part of the equation. What does shift marbling score is killing practice, chilling, backgrounding, and the feedlot environment itself. It's part of the reason why we are now seeing more shedding erected in the Australian Wagyu feeding industry. Correct backgrounding is a big part of it, also. At home we have 8000 or 9000 backgrounders in a feedlot style backgrounder program for 180 days."
He said another big difference between performance in typical Australian F1s in Japan and at home was age and weight. "Here, they go into the feedlot younger and lighter, around 300kg and grow with it. At home, they can go in at +400kg at a much older age."
Japanese precision
Mr Edwards impressed on the tour group how Japanese "precision and attention to detail" made a big difference in extracting maximum marbling performance out of Wagyu carcases.
"It's a big part of the reason why they can extract better marbling performance out of the same cattle than we can at home.
"You can get everything right in genetics, breeding, backgrounding and feeding, but the outcome can still be impacted by what happens in the processing plant and chillers. It's about the whole production chain."
"You can be a marbling score behind – like that – on Wagyu carcases without close attention to chiller temperatures, chilling cycles, circulation and meat graders performance."
"But it's not until a supply chain can establish those close relationships with their processors that some of these issues are evident.
He illustrated this with an example of a problem his domestic Wagyu supply chain was having with marbling performance in chilled carcases in one Australian service kill plant being used some years ago. There could easily be a half-score to a full score difference in Wagyu carcases from plant to plant.
"We sent an investigator into the plant to try to establish what was going on, Mr Edwards said. "All the temperature times and chilling cycles were spot-on – industry best practice. But he noticed ID tags on some carcases in a chiller were not fluttering. It turned out the air was being pushed around the carcases, and not through the rows."
"The message is, whatever we do in the Wagyu industry has to be precise, and exact. All parts rely on each other to deliver the outcome. It's what the Japanese do very, very well."
Imported Wagyu descriptors in Japan
As explained in this earlier Japan Wagyu tour article, Australian F1-Fullblood Wagyu beef produced in Australia, and sold as boxed beef into Japan, cannot be sold in Japan using the Kanji term for 'Wagyu' to describe the product. Instead it is frequently described in customer-facing retail in Japan simply as 'marbled Australian beef' or 'premium Australian beef.'
However Australian feeder cattle that spend more than half their life in Japan (not difficult, given the length of most Japanese feedlot programs i.e. exported at 7-11 months of age, for a 15-month feeding program) can be legitimately described at retail in Japan as Wagyu cross, or Angus F1.
The smaller number of Fullblood steers exported are mainly sold into the open carcase auction market, rather than directly to supermarkets, identified as Japanese Wagyu.
Long breeding cycles
Mr Edwards said within his business's own Wagyu supply chain, breeding was done with a three-year perspective out front, to avoid some of the F1 over-supply cycles seen some years ago.
"We know exactly how many cattle we have coming from our own breeding herds and those of our regular suppliers, and down to the month and sometimes even the week about what cattle we have coming ready for delivery," he told the tour group.
"We work very closely with our suppliers, because we supply a contract with our Japanese customers 18 months in advance. Unlike Australian Wagyu feeders, we don't have the luxury of buying the feeders at 400kg – we buy them at 300kg, and have to make it work. We have never failed to fill a contract, and never will, despite the seasonal challenges of the past few years."
"But the quality of cattle we've consigned in the past few years has been outstanding, and that's a testament to the Wagyu breeders of Australia, in terms of both better genetics and improved management."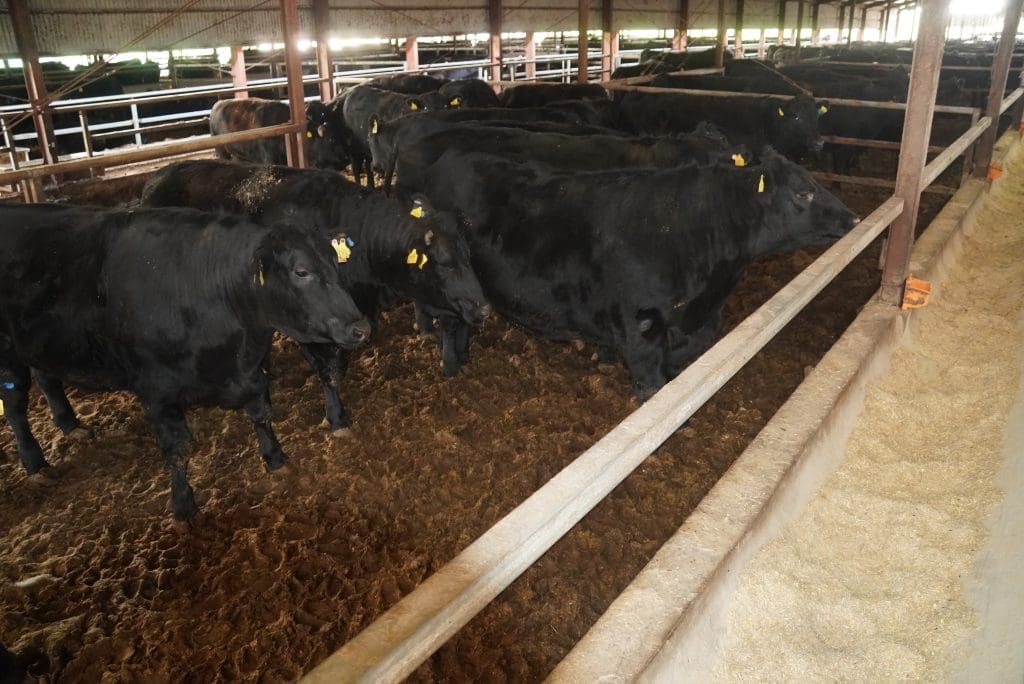 See today's separate article on the AWA tour group's visit to Marusho's Naniwa Ranch feedlot near Kagoshima