THIRTY FIVE years after Japan started to open up to Australian chilled and frozen beef, it continues to evolve as a challenging, but highly-rewarding export customer market for Australia.
Currently our largest (by volume) and most lucrative (by value) customer, Japan is arguably the most discerning beef market in the world. Quality, taste and presentation are everything, especially in the quality chilled end of the trade.
Look through the meat cabinet in any supermarket or independent butchery in Tokyo or even a small regional town, and several features are clear: precision and attention to detail in cutting and presentation (every piece in the pack looks exactly the same) and high quality packaging solutions.
Western-style steak cuts familiar in Australia are rarely seen in retail, but there are dozens of methods used in fine slicing and dicing for different Japanese cooking styles. Unlike Australia, forequarter meat is often more expensive, and more numerous, than hindquarter cuts.
Market liberalisation
The key turning-point in Australia's beef trade into Japan came with a radical imported beef market liberalisation process in 1991?
Prior to 1 April 1991, Australia was heavily restricted in its ability to trade beef into Japan, limited not only by volume, but forced to deal only with government-appointed agencies for each market sector – retail, food service, family restaurants, hotels etc. Trade with direct end-users was not permitted, meaning any chance of direct feedback on performance was impossible. The Simultaneous Buy-Sell (SBS) system was clumsy, and inhibited free market price signals.
Suddenly after liberalisation, Australian exporters could deal direct with Japanese end-users, and a frantic rush took place to secure the best and biggest customers. Many of those early trading relationships endure to this day.
Understandably, after the market liberalised, product performance signals started to flow back into Australia, and the process was one of the key drivers of Australia's crucial move into AusMeat chiller assessment and the development of the AusMeat trading language used today.
What became patently obvious after liberalisation was that Japan had an acute awareness and appreciation of product quality. This was no dumping ground for low-quality grassfed commodity product.
The opening-up and rapid expansion in trade into Japan in the early 1990s in no small way drove the modern development of the Australian feedlot industry, with grainfed the overwhelming preferred option among many Japanese consumers already accustomed to highly marbled Wagyu beef.
Niche segments like Wagyu came much later, but have grown into a sizeable market for Australia.
A challenge for Australian F1-Fullblood Wagyu beef exported to Japan is identity, however. Regulation prohibits the use in Japan of the Kanji term for 'Wagyu' to describe the Australian-produced product. Instead it is frequently described in customer-facing retail simply as 'marbled Australian beef' or 'premium Australian beef.'
It is one reason why Japan is perhaps not a larger market for Australian Wagyu beef than it is.
COVID impact
As international visitors this month again start to re-enter Japan after COVID restrictions, marbled Wagyu beef will again be one of their Japanese food 'wish-list' items, however, and Australian Wagyu beef will help fill some of that demand, MLA's personnel in Tokyo suggest.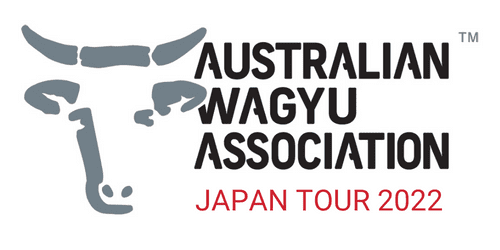 "We see marbled Australian Wagyu and Angus beef in Japan as complementary to Japanese produced Wagyu beef – not competitors," MLA's Japan region manager Scott Walker told Beef Central during a quick interview last week as part of the 2022 AWA Japan Wagyu tour.
"The market is big enough for all of us," he said.
"But what this market needs – regardless of whether it is Australian or US imported beef, or domestic Japanese – is security around stable supply," Mr Walker said.
"It's a very large population that does love beef, and its part of their regular diet."
He said one of MLA's main objectives in the Japan market was to build brand equity behind the True Aussie Beef logo, achieved through a suite of activities across retail and food service sectors.
Slower recover from COVID
As in other countries, the COVID lockdown period was a very strange time in Japan, Mr Walker said.
The country closed down quickly, but without any real guidance from authorities on what people should or should not do. Masks were already widely worn by the Japanese, and their use came 'from the people', rather than any government mandate.
It meant the country's food service sector disappeared almost overnight – a critical development, given how much the Japanese like to eat out. Some operators went out of business as a result, but others have since opened in their place, as the COVID fog clears.
Conversely the retail sector and fast food (especially through home delivery channels) took off during the COVID era in Japan.
Some e-commerce online sales in beef trade also started to emerge, having not been a significant part of the market previously. Japan has not yet embraced e-commerce for beef purchases like some other countries like Korea, Mr Walker said. Instead, the typical Japanese consumer likes to 'shop with their eyes', often going to the supermarket daily.
"The way that the Japanese consume beef changed during COVID – not just the way they purchased it," Mr Walker said.
This meant that MLA had to change the focus in its market promotion work.
As it has done for a long time, the majority of the Australian cattle producers' marketing dollar spent in Japan goes into point-of-sale contact with supermarket customers, plus integrated multi-media campaigns ranging from TV ads to social media.
TV ads were scheduled during the Tokyo Olympics period, and have continued afterwards.
"TV was a natural choice after COVID, as events-based promotion like seminars and in-store sampling dried up. We had to get ahead of the customer to where there eyes were going, either online or on TV," Mr Walker said.
One trend that's been seen since COVID is a greater willingness among the Japanese to cooked beef at home, rather than only enjoying it only when eating out. Increasingly too, outdoor cooking/camping and BBQ are staying on trend.
"Previously, many Japanese would go out for a Wagyu or other beef meals, but when lockdowns occurred, it motivated more people to try to cook beef at home. In general, they are more comfortable with preparing at home now. Not everyone at home has cooking facilities, but that's been one of the COVID impacts, and it may last," he said.
Unlike other countries where the COVID recovery process started much earlier, it's only been in the last month or two that Japan has really started to show signs of recovery, following the sixth omicron wave in April-May, with a big bounce-back in food service (hotels, restaurants and cafés) activity being noted.
"One feature that was very evident was that restaurants were very wary about having too much stock on hand, in case there was another COVID wave. But that fear now appears to be abating and you can see more demand for foodservice out there." Mr Walker said.
"Domestic travel and tourism within Japan is now booming again, and food service demand is sharply on the rise. And remember – that is without the addition of international tourism, which is only just now starting to re-emerge, following travel bans."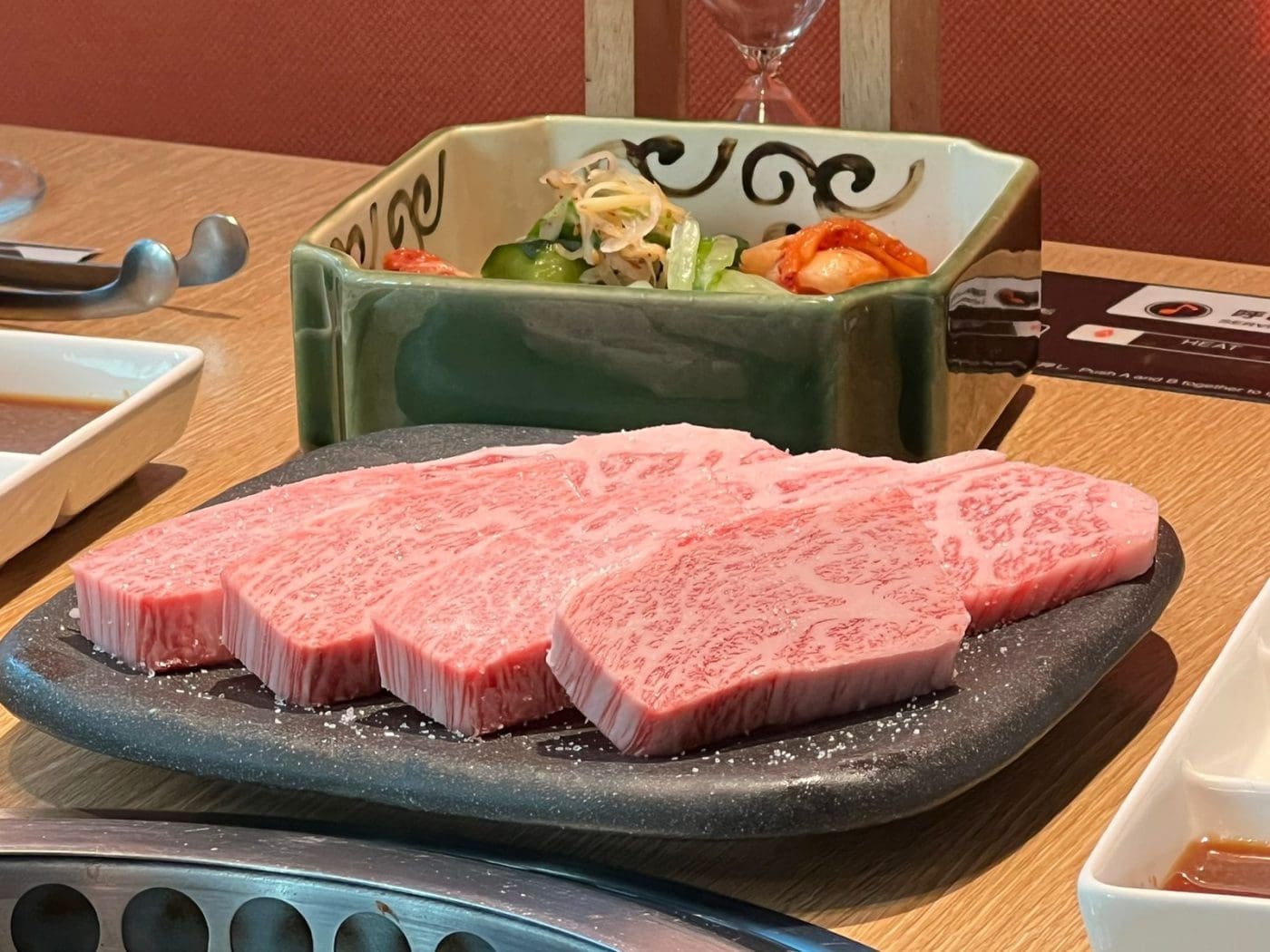 Large US export supply may dry up
Asked whether Japan's food service recovery cycle was likely to coincide with Australian beef's post-drought recovery process in terms of export volume, Mr Walker agreed there was some good prospects likely next year.
Australia's major imported beef market competitor in Japan, the US, is also pre-empting the rapid rise in food service demand again in Japan, with aggressive marketing and awareness programs.
However the US's ability to export unusually large volumes of beef – being driven hard at the moment by the extreme drought conditions and high rates of cattle turnoff across the US – would come to a rapid close when it started to rain.
Asked whether the Japanese trade was aware of the likely rapid decline in US export beef availability once the US drought broke, Mr Walker said we see awareness but not alarm.
"There's certainly no great concern being expressed about it, yet," he said.
"There's been relatively stable supply and relatively reasonable prices, because of the abundance of cattle coming out of US feedlots due to drought. We sense that some in the Japanese trade feel that those 'good times are going to roll' indefinitely. We have not been getting signals that the Japanese trade is concerned about US supply issues next year, at this stage though price increases would be a cause for concern."
"In parallel, the trade understands that Australia has gone through this drought rebuild phase since 2021, and there is going to be more favourable volume and trading conditions ahead."
"That's the message we are sending in all our trade seminars – Australian beef is coming back in greater volume."
One of the challenges in shifting from US to Australian imported supply – for a family restaurant chain, for example – was in readjusting distributors, where there is often entrenched loyalty between companies and supply countries.
"Japan is still the largest and highest value export market for Australian beef, and together with Korea accounts for around 50pc of all our beef exports," Mr Walker said.
"It's important that we continue to build brand equity against the backdrop of True Aussie Beef across all of those activities, so we become the favoured beef within what is a very competitive market."
"The other big change we have seen in Japan is a lot more international competitors coming in. US beef has done quite well, – Australia and the US are generally neck-and neck most of the time (the current period excepted) – but other exporters now include Canada, Mexico, Poland and Ireland."
"We're having to find ways to differentiate ourselves. Fortunately Australian beef has a great story that we're able to tell, to share with the Japanese consumers, but it is an increasingly competitive environment so our marketing needs to be aggressive."
Consumption & price
Overall Japanese beef consumption over the past two years is down, due to the COVID impact, as well as rising protein prices. Beef prices are up substantially this year at both retail and food service level on pre-COVID rates, as are other premium proteins, Mr Walker said.
Previously, the wholesaler, retailer or restaurant would 'absorb' small raw material price rises within their margins – not passing that on to the customer. But this year's sharp jumps have been passed on to consumers and customers through retail pricing or menu price increases.
"That hasn't happened for what seems like decades," Mr Walker said. "For a lot of younger consumers, they have never experienced that. For many younger people, the popular Yoshinoya beef bowl has been the same price, for their entire life."
As a result, there has been some Japanese consumer drift from beef to cheaper chicken and pork, including some loss of hard-won supermarket shelf-space. It is patently clear that retail shelf-space for imported beef (both Australian and US) is now less than it was a few years ago, due to price rise (and as a result, turnover).
While there had been some penetration of the Japan market by more niche products like Certified grassfed and leaner yearling Australian beef – especially among some younger Japanese consumers – taste and quality 'always won' with consumers in Japan, meaning more marbled beef remained the chilled market mainstay.
"However attitudes towards quality grassfed have changed somewhat in Japan. It is no longer seen as an inferior product, and it is frequently seen in taste test comparisons at trade shows and other events that the taste profile in quality Australian grassfed is preferred over shortfed or longfed. But it is still early days," Mr Walker said.
Traceability remains important, but more in the sphere of the importer or retailer, rather than at consumer level. Even so, consumer tracker data does consistently show that Australian Beef is the number one most trusted imported beef country of origin in the Japan market. The Japanese consumer tends to have trust in the systems that the Japanese Government has in place to protect them from any food safety or other issues.
Carbon neutral, sustainable, methane-reduced beef
Beef Central asked about the Japanese' awareness of, and interest in trends like carbon neutral, sustainable, and methane-reduced beef.
"It's still in its infancy here," Scott Walker said. "It's not something that the consumer here is actively demanding, but on the business-to-business side, the retailers want to make sure that they can tell a strong story. They're really focussed on what they can do to adapt to the sustainable development goals, and MLA is doing its best, with the industry's help, to tell that story."
"None of that has really gone through to the consumer here yet, but there could be a time at some point in the future where if your beef does not have those credentials, there may be missed opportunities."
"For that reason Australia will be well positioned to take advantage of that. Our challenge is to translate all the great work that the industry is doing in this field into information that the Japanese consumer can understand, and that the retailer or restaurant can use to help tell our story."
Plant based competition
Plant-based alternative protein options had been slower to emerge in Japan than some other international markets, Mr Walker said, but now that post-COVID trade shows were again starting to re-emerge, such products were being seen a lot more.
"I was recently in Singapore at a trade show and there were a lot of plant-based meat substitutes on show – but it's not so evident in Japan," he said.
"The giant Japanese burger chain, Mosburger, has tried it, but it does not seem to be gaining popularity here. Plant-based is hard to find in retail stores. While ever the flavour profile does not measure up, the Japanese are unlikely to show a lot of interest, in our opinion.
Currency big concern
More dominant than any fears over supply into the Japanese beef trade, currency is the single biggest factor concerning the Japanese meat trade at present, Mr Walker said.
"The poor performance of the Yen is the number one issue in the trade up here, making meat imports much more expensive," he said.
"Australian beef is already expensive in world comparisons because of issues associated with cattle supply coming out of the drought, and an unfavourable currency, relative to the US$ and A$, is making it even more difficult," Mr Walker said.
"Anybody we talk to in the trade in the past couple of months, currency is one of the first issues they raise."