The Australian dollar continues to descend lower against the US currency, sinking as low as US67.6c during currency trading this morning, before settling at US68.1c this afternoon.
The dollar's current value is the lowest seen since a brief period of panic at the start of the COVID pandemic in March 2020, when it sank briefly to US58c.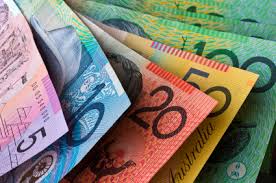 Today's figure is down US6.8c or nine percent over the past year. 2016 was the previous low-point where the currency fell to around current levels.
The Aussie dollar is not the only currency being hit in cross rates against the US Greenback. Both the Euro and Japanese Yen have sunk to 20-year lows.
While a low currency is tough for the cost of imported goods, it is a bonus for Australian red meat exporters, with most of the world's beef trade conducted in US$.
With the US Federal Reserve expected to make a 0.75pc interest rate hike this month, combined with growth fears as commodity prices are clearly forecasting, the A$ will remain under pressure and unlikely to return to US70c or higher any time soon, analysts said yesterday.
"On its face, it might look surprising. Australia is a commodities-exporting country at a time of booming commodities prices. It is generating trade and current account surpluses, and first quarter gross domestic product growth was 0.8pc, ahead of market expectations. The unemployment rate is the lowest since 1974," one analyst said.
But global forces, rather than domestic developments, are driving direction in currency movements at the moment.
IG Securities senior foreign exchange strategist Junichi Ishikawa told Nikkei that the US Fed's aggressive moves and the resulting strength of the US dollar were acting as a headwind for the Australian currency.
"The Aussie dollar's performance hangs in large part on the strength of the economy in China, Australia's biggest trading partner. China imposed two months of lockdown in Shanghai, the country's biggest city, that ended only a fortnight ago; the speed with which the Chinese economy recovers from that trauma will be key," he said.
Australia accounts for roughly 60pc of China's iron ore imports, for example, a vital source of raw material for what is the world's biggest steel industry. China's iron ore imports from January to April fell 7pc from the same period last year. Reflecting the sluggish Chinese demand, iron ore prices fell 18pc from early April to $133/t in June.
Andrew Ticehurst, senior economist at Nomura Australia, said he was cautious about China, given Beijing's zero-COVID policy.
"China's growth momentum is still quite weak. Until the economy fully opens, or until China develops and uses the mRNA vaccine itself, its growth momentum will not properly recover," he said.
Global commodities prices have been kept high by inflation and by moves in some countries to halt exports in order to secure supplies and tamp-down price rises at home. Russia's invasion of Ukraine disrupted supply chains and triggered sanctions affecting its exports.
Doubts remain, though, about how long the price boom can last if higher interest rates bring economic growth down along with inflation.