THE ENVIRONMENTAL footprint of agriculture has been under the microscope in recent years as various targets and product claims put pressure on the industry to demonstrate its efficiency.
Last week, two processors told Beef Central sustainability was starting to become an issue of market access, with one calling for the industry to make a standardised label.
While the willingness for consumers to pay extra for a sustainability claim is still up for debate, a flood of companies have been using environmental management as a way of showing themselves as good corporate citizens.
Methods have varied, whether it is banks putting environmental conditions on loans or companies committing to net-zero targets. Either way, most of them are likely to have an impact on their agricultural supply chains.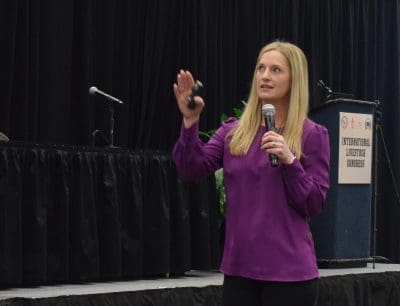 The issue was prominent at the International Livestock Congress in the United States earlier this month, with researchers and market analysts dissecting the topic.
Company commitments happening fast
Colorado State University professor Dr Kim Stackhouse-Lawson said company commitments to net zero targets were happening fast and changing regularly.
"Companies have been coming out and saying, 'we're net-zero' and then there was debate whether net-zero meant carbon neutral or climate neutral," Dr Stackhouse-Lawson said.
"Now we are seeing companies who were defining their net-zero target as carbon neutral last year, changing to climate neutral this year. I have never seen the sustainability space changing as fast as it is right now."
Carbon versus Climate neutral
While carbon neutral speaks for itself, climate neutral refers to all the inputs for a business – including electricity, packaging, transport, waste and anything else generated by the company.
Dr Stackhouse-Lawson said there was no doubt the targets were going to have an impact on agriculture, but there was still a lot of unknown.
"When a company commits to net-zero they rarely have plans to get there," she said.
"This is all reported and measured differently, there are hundreds of bodies these companies report to."
Dr Stackhouse-Lawson's CSU colleague Dr Logan Thompson has also noticed companies making similar commitments in his work to define regenerative agriculture.
"People can define regenerative agriculture how they want, and companies love that because they have climate commitments and they have no road map to meet them," Dr Thompson said.
"For some companies, like Cargill, it's not surprising they're investing in regenerative agriculture. But other companies like Shell are investing in it, which is surprising and they're investing millions-and-millions-of-dollars."
Consumers confused about sustainability
While the companies have made their intentions to look like a sustainable operation clear, the situation with consumers was different.
US-based Midan Marketing have been studying consumer sentiment on food with sustainability claims. Customer engagement vice president Steve Hixon said consumers were confused about the concept.
"One of the interesting findings from our sustainability report was that consumers identify animal welfare with sustainability – clearly they are two different things," Mr Hixon said.
"I do believe a lot of these companies have positive intentions and consumers have identified with terms they don't really understand – like sustainability. There is a marketing opportunity to use some of those terminologies."
Mr Hixon said communicating the different sustainability claims was a challenge for the global industry.
"It has always been a challenge for the industry to clearly educate the consumer about what all of these different claims and buzzwords mean and how they apply to the consumer's life," he said.
Sustainability initiatives needed for trust
Along with the multi-national companies making targets, the industry has also been looking to get on the front foot – with companies and Meat & Livestock Australia setting targets.
MLA managing director Jason Strong said the industry needed to act on sustainability demand to keep the trust of the consumer.
"There's a huge opportunity for international collaboration in the sustainability space because it is a global agricultural issue," Mr Strong said.
"We run the risk of the losing confidence or trust from our consumers, especially with our markets being so export focused."
Mr Strong said integrity was needed in the sustainability space, especially when broad terms are used.
"There's a risk of getting out of step with other companies – greenwashing has always been an issue," he said.
"We should not shy away from making these claims to create trust with the consumers, but we also should not be afraid to verify it."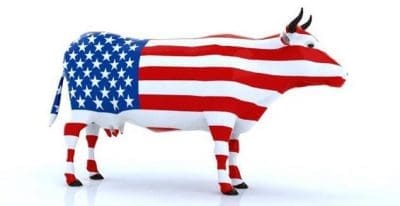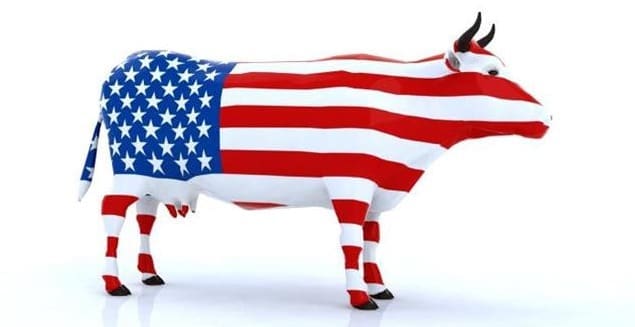 Beef Central sent Tamworth-based reporter Eric Barker to Houston, Texas last week, to attend the International Livestock Congress and Houston Livestock Show and Rodeo – the largest stock show in the world. His reports from both events will appear over coming days….