Airfreight is providing a lifeline for Australian red meat exporters as COVID-related issues continue to provide logistics challenges for container-based sea freight into some overseas markets.
As Beef Central reported earlier, chronic shipping problems have emerged in recent months due to a shortage of refrigerated containers and shipping vessels themselves, causing long delays and cancellations in some shipping schedules, selective 'pick-up' points in Australia, and dramatic rises in shipping costs. All are related to COVID, in one way or another.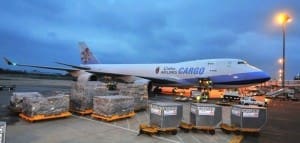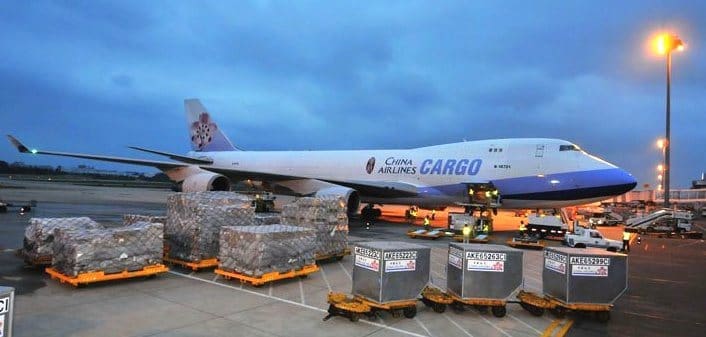 Department of Agriculture statistics for the eight months to the end of August show meat exports by air to all destinations totalled 41,900 tonnes. Red meat accounted for three quarters of the trade, with beef shipments accounted for 13,200t of the airfreight total, and lamb/mutton 17,700t.
Biggest destinations were 'other Asia' (including China, Singapore etc) accounting for 18,300t, and traditional airfreight market, the collective Middle East markets (Dubai, Saudi, Bahrain, Qatar, Oman etc) on 14,400t.
Surprisingly, the US West Coast was next largest, accounting for 2750t – almost three times the volume of air freight trade seen in the same period in 2019, the last full year prior to COVID. Next were Korea (1650t), Western Europe (1087t), Taiwan (1081t) and Japan (just short of 1000t).
DAF statistics show almost all of the trade in beef was in chilled boneless form, while lamb was divided between chilled boneless and bone-in.
Airfreight access challenges emerged soon after COVID hit in April last year, initially through the cancellation of overseas passenger aircraft services, which sometimes carry airfreight consignments as well. Dedicated airfreight services (ie no passengers) have made up almost all of Australia's air shipments of red meat over the past 18 months, Beef Central was told.
Govt subsidy extended
One of the motivations for export processors to embrace airfreight has been the Federal Government's International Freight Assistance Mechanism, launched in April last year after COVID first struck.
The Government last month announced a further $260 million in funding to extend the IFAM subsidy to mid-2022, giving Australian exporting businesses reliant on airfreight extra time to adapt to the new international trade environment.
IFAM is a temporary, targeted, emergency support measure put in place by the Federal Government to keep global air links open in response to the ongoing effects of the COVID pandemic.
The mechanism is designed to maintain global air connections and protects hard-fought market share, while targeting support where it is needed most and buying Australian businesses time to align their operating models to 'new-look' supply chains.
The program team partners with State and Territory colleagues, including those offshore, in working with business and industry bodies to keep global air links open. IFAM provides logistical and administrative support for international freight movements by aggregating cargo loads, negotiating with airlines and dealing with partner governments to facilitate clearances and improve transparency of freight costs during the pandemic.
Since April 2020, IFAM has reconnected nine Australian international airports to 58 international destinations and helped the movement of high-value perishable Australian products including chilled beef and lamb to international customers.
Last month's extension of IFAM would ensure the aviation sector is supported until the COVID vaccine rollout is well underway, retaining Australia's reputation as a reliable global trading partner, the Federal Government said.
"By keeping key airfreight routes open, IFAM is providing Australian businesses disproportionately affected by COVID time to adapt their business models, adjust to a new and tougher trading environment and preserve jobs," it said.