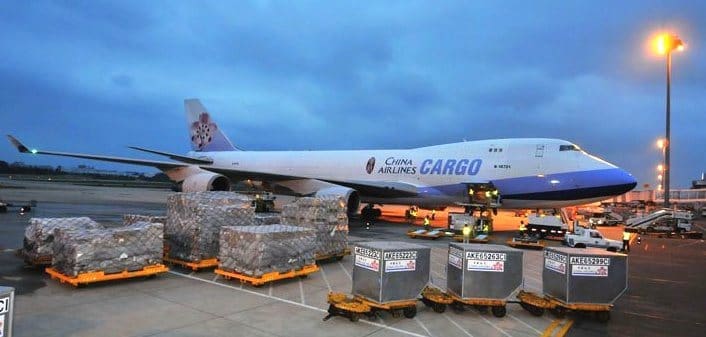 THE Federal Government today announced a further $260.9 million in funding to extend the International Freight Assistance Mechanism (IFAM) to mid-2022, giving Australian exporting businesses reliant on airfreight extra time to adapt to the new international trade environment.
IFAM is a temporary, targeted, emergency support measure put in place by the Australian Government last year to keep global air links open in response to the ongoing effects of the COVID pandemic.
IFAM maintains global air connections and protects hard-fought market share, while targeting support where it is needed most and buying Australian businesses time to align their operating models to 'new-look' supply chains.
The program team partners with State and Territory colleagues, including those offshore, in working with business and industry bodies to keep global air links open. IFAM provides logistical and administrative support for international freight movements by aggregating cargo loads, negotiating with airlines and dealing with partner governments to facilitate clearances and improve transparency of freight costs during the pandemic.
Since April 2020, IFAM has reconnected nine Australian international airports to 58 international destinations and helped the movement of high-value perishable Australian products including chilled beef and lamb to international customers.
The extension of IFAM will ensure the aviation sector is supported until the COVID vaccine rollout is well underway, retaining Australia's reputation as a reliable global trading partner, the Federal Government said.
"By keeping key airfreight routes open, IFAM is providing Australian businesses disproportionately affected by COVID time to adapt their business models, adjust to a new and tougher trading environment and preserve jobs," it said.
The Australian Meat Industry Council said it was delighted by the Morrison Government's announcement today, taking the program through until 30 June 2022, with an operational tail to the end of July 2022.
"AMIC is thrilled by the announcement of the IFAM extension, which has been essential to the whole Australian red meat supply chain over the past 18 months," AMIC chief executive Patrick Hutchinson said.
"It comes at a critical time for the industry which is currently facing a number of key issues including worker shortages and COVID restrictions on workforce limits for high-risk industries," he said.
"The extension of IFAM provides ongoing acknowledgment of the importance of reconnecting crucial global supply chains. It is essential in delivering highly valuable, and time-sensitive perishable, protein to a range of international markets."
"AMIC has been working closely with the IFAM team since the beginning of the program, on behalf of the whole red meat and pork supply chain. This positive outcome reflects the ongoing collaborative and consultative nature of the program."