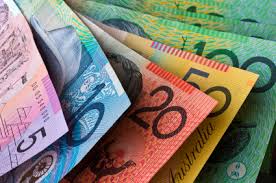 THE Aussie dollar hit a new four-and-a-half year low this morning, shedding-off US1.44c overnight to settle at US85.93c.
It's the first time since July 2010 that the currency has sat in the 85's, losing almost US8c since its recent decline started a month or so ago.
The dollar is now close to US10c below where it sat this time last year (US95.66c).
National Australia Bank analyst Ray Attrill says the dollar was 'smoked' overnight.
"It's currently showing a cool 1.9pc loss on where it finished New York trade on Tuesday," he said.
"The A$/US$ is far and away the weakest major currency pair, with the NZ$ gasping to keep up, with a loss against the greenback of 1.13pc."
An easing currency helps lift the attractiveness of Australian beef on the international market, particularly because most export trade is conducted in US dollars.
"In our traditional short term fair value models of the A$, gold has made the single biggest contribution to the decline in 'fair value' during since the A$ began its descent in early September," Mr Attrill said.
Adding to the negative A$ currency mix has been a fresh move higher in currency volatility. After a period of relative stability, three-month volatility against the US$ is up to almost 10pc, from the low 9pc range this time yesterday.
"For all the compelling fundamental reasons for the A$ fall, we can't ignore the fact that the simple break below the recent low of around US86.5c provided the cue for fresh bouts of selling, with almost a full cent taken off the currency following that," Mr Attrill said.
Meat & Livestock Australia's market information manager, Ben Thomas, said with 70 percent of Australia's beef production heading offshore, a currency movement of that size obviously had a significant impact on international competitiveness.
"A weaker dollar always makes Australian product more affordable on the international stage," he said.
While they had ranged 'fairly considerably', the average for recent finance sector forecasts had predicted an A$ value at around that US85c mark by the close of 2014.
"We are creeping up to the end of the year, so those forecasts are looking reasonably accurate," Mr Thomas said.