A HIGHER Australian dollar in April saw National Australia Bank's Agribusiness Rural Commodities Index increase 2.1 percent in US$ terms for the month, but remain flat in A$ terms.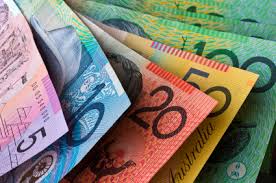 This result is in contrast to the trend since 2014 of the depreciating A$ buffering global prices movements.
NAB agribusiness general manager Khan Horne says despite the strength of the A$ in April, NAB's long term projections for a weaker dollar remain in place.
"On balance, we expect that the A$ will resume its downward trajectory in the second half of the year," he said.
"Our A$/US$ forecast shows the A$ falling to a low of US74c this year, and US73c in early 2016, before recovery commencing later in 2016 and into 2017."
While there was still a risk of further Reserve Bank interest rate cuts, recent improvements in the economy suggested the RBA will pause for some time, with the next move likely to be up, NAB suggests. Given its forecasts for activity and inflation, the bank currently expects the first interest rate hike to be late in 2016.
The NAB Rural Commodities Index was effectively flat in April with a renewed rise in beef and lamb prices and stability across major grains balanced against lower dairy, fruit and vegetable prices.
Beef and lamb prices continue to dominate the forecasts with 26.6pc and 7pc increases respectively for the 2014-15 financial year, compared with last year.
Pulses were another highlight in April as chickpea prices continued an upward trend that started in September 2014. Chickpeas (Brisbane) in April gained a further 9pc to A$723.30/tonne.
NAB's Rural Commodities Index includes 28 commodities (wheat, barley, sorghum, rice, oats, canola, chick peas, field peas, lupins, wool, cotton, sugar, wine grapes, beef, lamb, pork, poultry, dairy, apples, bananas, oranges, mangoes, strawberries, broccoli, carrots, lettuce, potatoes and tomatoes). The index is weighted annually according to the gross value of production of each industry in Australia.