GLOBAL animal health company Merck has bought Antelliq, the parent company of animal identification and monitoring systems manufacturer Allflex, in a deal worth about $3.2 billion Euros, or A$4.8 billion.
Merck, known as MSD outside the United States and Canada, and Antelliq announced the deal on Friday.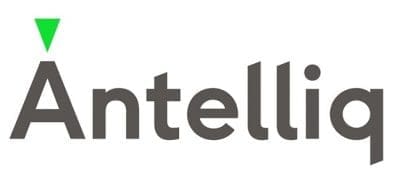 Antelliq, which changed its name from Allflex earlier this year, will become a wholly owned and separately operated subsidiary within the Merck Animal Health Division.
Antelliq is a leader in digital animal identification, traceability and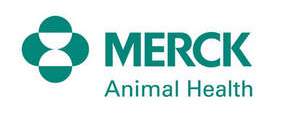 monitoring solutions, the fastest growing part of the animal health industry, with sales worth 360 million euros in the 12-month period ended September 30. These solutions help veterinarians, farmers and pet owners gather critical data to improve management, health and well-being of livestock and pets.
The increasing use of digital technology in animal agriculture is driven by the growing demand for protein, food traceability and food safety, a joint statement issued on Friday said.
Identification and monitoring technologies will help optimise disease prediction and treatment and the Antelliq acquisition would provide Merck Animal Health with a large, established customer base in both areas, it said.
Merck is a global leader in the animal health business driven by a broad portfolio of pharmaceuticals, vaccines and other value-added technologies and services.
"Antelliq's people and products complement Merck Animal health's portfolio by adding market-leading digital products, extending the range of solutions we can provide our customers and further driving the growth of our business," said Merck's chairman and chief executive officer, Ken Frazier.
"This acquisition is well aligned with our strategy to generate long-term growth and sustainable value for our customers and shareholders," he said.
"Merck has a strong and growing animal health business, and our superior offering of technology, products and services, as well as our global relationships, will bring additional value to our shared customers," said Antelliq chief executive officer Stefan Weiskopf.
With its extensive suite of digitally-connected identification and monitoring products, Antelliq was uniquely positioned to support the needs of farmers and veterinarians, the joint statement said. These products allow access to real-time, actionable information to help improve livestock management and health outcomes.
"The animal health industry is rapidly evolving with revolutionary digital solutions to manage the health and well-being of livestock," Merck Animal Health president Rick DeLuca said. "Animal identification, animal monitoring and smart data management are critical components of this transformative technology."
Antelliq chairman Jean-Baptiste Wautier, a partner in the UK private equity firm BC Partners that owns the business, said Antelliq was a unique business which played a pivotal role in driving forward the convergence of the animal intelligence and animal health industries globally.
"Merck is an ideal partner for Antelliq to support the next stage of its growth. Antelliq has significant potential to continue leading the industry, as the use of intelligence, data and technology play an increasingly important role in animal health and care," he said.
The transaction is expected to close in the second quarter of 2019.
Source: Merck/Antelliq