ALLFLEX, the agribusiness technology company best-known for its livestock identification systems, is changing its name to better reflect the company's vision for the future as a provider of integrated livestock monitoring platforms.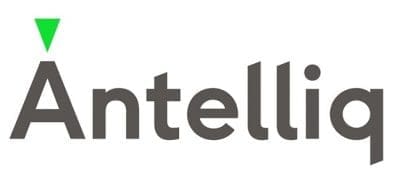 The world's largest animal identification company, Allflex Group is changing its name to Antelliq – a combined word delivering a statement of the company's ambition to be the world's leading 'animal intelligence' group, dedicated to connecting animals and people for a smarter future. The Antelliq name will cover not only Allflex, but related businesses SCR, Biomark and Sure Petcare.
In an early signal of the new frontiers being tackled by Allflex Group, the company in 2014 made an important strategic acquisition, buying Israeli company SCR Engineers Ltd, a developer and manufacturer of cutting-edge livestock-monitoring solutions. Over the past decade SCR has become a world leader in advanced cattle-monitoring systems, providing valuable data for real-time monitoring, gathered by activity and rumination sensors. See Beef Central's earlier report here.
While Allflex will continue to manufacture its full range of electronic and visual tags and reading equipment, it clearly sees a big future, driven by rapid changes in technology, in intelligent animal monitoring systems. Some of this emerging technology will be on display at the company's site at Beef 2018 in Rockhampton in May.
The new Antelliq company will incorporate animal identification and monitoring functions.
"The group has evolved from a livestock ID company into an animal intelligence company, creating world-class devices for animal identification and traceability, pioneering monitoring solutions, and delivering smart data products and services," Antelliq chief executive Dr Stefan Weiskopf said in a statement.
"At Antelliq, everything we do is designed to reveal opportunities to improve the management and wellbeing of livestock. " he said. "Our pioneering monitoring solutions deliver smart data products and services for the management and wellbeing of livestock. The creation of Antelliq recognises that our group today has a significantly greater breadth and diversity to its offer than ever before."
The company's global scale, four regional innovation centres and collection of brands working collaboratively meant it was well-positioned to address some of the livestock industry's most pressing challenges, Dr Weiskopf said.
"We support farmers by providing real-time actionable information to help them manage their herds and meet the worlds' increasing demand for protein. We help conservationists safeguard natural environments and wildlife. We are here to provide the technology and intelligence that will be at the heart of overcoming these challenges, leveraging Antelliq's diversity for a shared purpose: to connect animals and people for a smarter future."