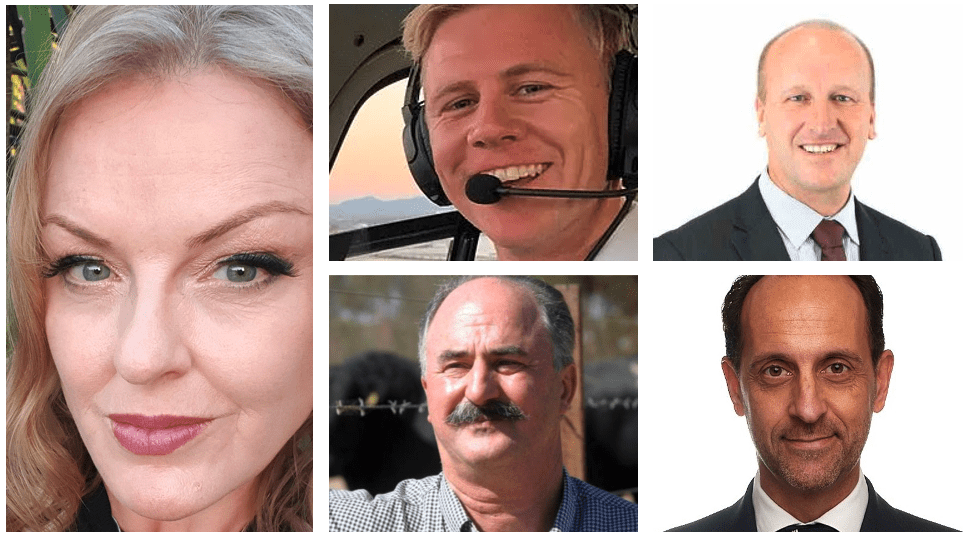 First Ag Capital co-founder and general counsel Nicholas Vasudeva and AXIchain founder and CEO Linda Woodford and AXIchain finance consultant Ian Perry have been identified among those who lost their lives in a catastrophic helicopter accident north of Melbourne on Thursday.
Australia's close-knit agribusiness community has been plunged into a state of shock and disbelief by the tragedy which also claimed the lives of meat processing industry stalwart Paul Troja and experienced Melbourne pilot Dean Neal.
They were travelling as part of a larger group on two 7-seat Airbus helicopters undertaking property inspections for a deal understood to involve the sale of a business to another larger vertically integrated agribusiness.
Both helicopters took off from Moorabbin Airport on Thursday morning and picked up passengers at the Batman Park helipad in the Melbourne CBD before heading north east together destined for Ulupna on the Victoria/New South Wales border.
The helicopters entered a cloud bank and heavy fog before the lead helicopter reportedly lost contact with the second about 80km north of Melbourne near Mount Disappointment, and radioed for assistance.
After wreckage was discovered in dense bushland near Blair's Hut,  the Australian Transport Safety Bureau investigators took over the site, where their investigations continue.
'A true gentleman loved by his colleagues'
First Ag Capital co-founders Justin Harrison, CEO, and Lawrence Frawley, managing director, expressed shock and devastation at the loss of their co-founder and close friend Nick Vasudeva.
In a statement to Beef Central, Mr Harrison described Mr Vasudeva an inspiring individual, with a storied career in both Australia and the United Kingdom at a number of law firms and financial institutions.
"Nicholas was an integral part of the First Ag team, and his ability to identify the real issues and clearly articulate them was uncanny," Mr Harrison said.
"He was a true gentleman with a great sense of humour who was well loved by all his colleagues, associates and family and will be missed dearly, as will the other four members of the group who also lost their lives."
"Our most heartfelt condolences to his wife, and three children, extended family and friends as well as the families of the four people who lost their lives."
AXIchain: "Total disbelief and sadness"
Family, friends and colleagues of AXIchain executives Linda Woodford and Ian Perry have taken to social media today to pay emotional tributes to the respected agribusiness figures.
The AXIchain team released a statement in Saturday morning communicating its "total disbelief and sadness" at having to confirm the news of Ms Woodford and Mr Perry's passing.
"Linda and Ian were involved in a fatal helicopter accident yesterday while visiting clients in rural Victoria.
"Linda was a driven visionary and an eternal optimist and will be deeply missed by all that knew her.
"Ian was a respected member of the agricultural industry and a committed family man and will be sorely missed by all that knew him.
"Our thoughts and deepest sympathies are with Linda and Ian's families at this difficult time.
"We ask that the families' privacy is respected at this sensitive time. Respectively, we will make further comment in due course."
AXIchain has been leading moves to digitise cattle and beef supply chains and has worked with many businesses throughout Australian agriculture, leading to an outpouring of tributes from across the sector on social media today.
Australian Wagyu Association CEO Matthew McDonagh said Linda and Ian "will be truly missed".
"What a great tragedy. Our hearts broke when we heard the terrible news. The Australian Wagyu Association have enjoyed the most supportive and progressive partnership with Linda Woodford and AXIchain . Our thoughts are with you all right now."
Agribusiness CEO, director and senior advisor John Maher said he was still processing the tragic news. "Linda such a dynamo , I only knew recently but her drive and smarts were so evident.
"Ian has been a business partner and friend for 16 years. A man of great integrity and love of life, our conversations always started and ended talking about family… he was a great family man.
"My deepest sympathy and condolences to the families of Linda, Ian and Paul. Thinking of them all during this terrible time."
Pilot Dean Neal, 32, from Cheltenham has been described as a highly experienced, conscientious and professional pilot who always put the safety and wellbeing of his passengers in the highest of his priorities.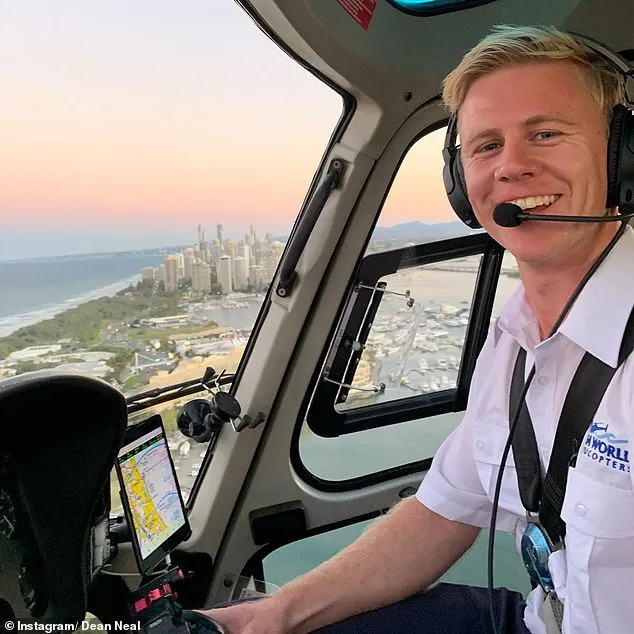 "Our broken hearts go to the family's and friends of those who were flying with him," his father Rodney Neal read out a statement on Friday afternoon.
"Your unspeakable loss is understood by us all. We know Dean would have done anything in his power to deliver his passengers safely to their destination."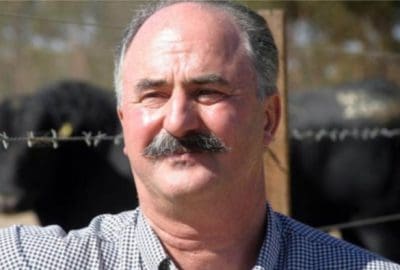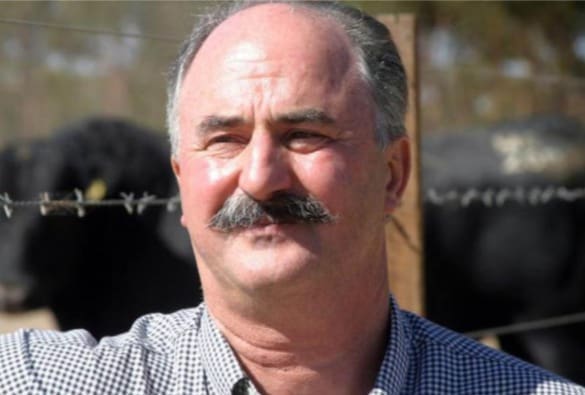 As Beef Central wrote yesterday Paul Troja has been remembered as a stalwart of the global meat industry and a man of vision, a passionate and vigorous contributor to industry matters and an enthusiastic supporter of others.
Victoria Police's Chief Commissioner Shane Patton has told media the terrain of Mount Disappointment meant it would be a "complex" investigation.