AUSTRALIA'S meat industry is mourning the loss of one of its stalwarts with the death of Victorian meat processor, Radfords' chairman Paul Troja in a helicopter crash north of Melbourne on Thursday morning.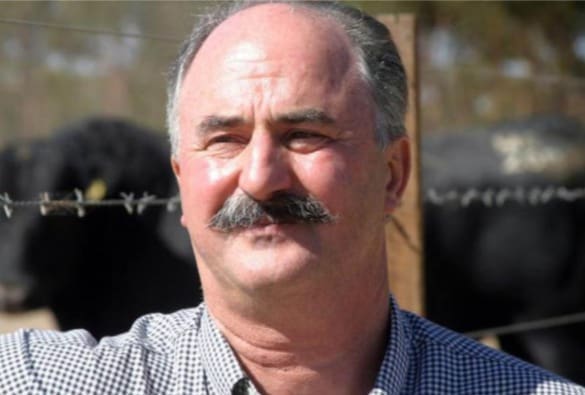 Mr Troja, 73, from Albert Park has been remembered as a stalwart of the global meat industry by the Victorian meat processing company he founded and chaired.
He was one of five people who lost their lives in the tragic crash of the charter helicopter at Mt Disappointment en route to Ulupna in northern Victoria. Police Air Wing located the wreckage in the vicinity of Blair's Hut about 11.45am on 31 March. Sadly, the pilot and four passengers died at the scene, Victoria Police said.
The five people also include a 32 year-old man from Cheltenham, Victoria; a 50 year-old woman from Inverloch, Victoria; and two men from New South Wales, a 59 year-old and a 70 year-old.
Nine News said Mr Troja was on the flight taking investors to inspect land. Mr Troja's son Luke told the news outlet his father was on a final work trip before retiring.
"He wanted to spend more time with the family, but he wanted to do one more last job to get the money behind him so he could help us out."
Radford's Warragul, a Victorian meat processing company, has issued a statement remembering Mr Troja as a stalwart of the global meat industry who was dedicated to his role as its inaugural chairman.
"Our condolences are with his wife and children, grandchildren and members of his extended family, who are treasured by him and friends at this time, and the families and friends of the other people involved in this accident," the company said.
Radfords chief financial officer Paul Scanlon said Mr Troja was a big figure in the meat industry who will be sorely missed by many.
Former Australian Lot  Feeders Association president Malcolm Foster worked closely with Paul Troja on a number of industry and sector projects.
He remembers him as a passionate and vigorous contributor to industry matters.
"Rockdale was a state-of-the-art integrated feedlot and processing business when Paul designed and built it," Mr Foster said.
Industry contribution
Paul Troja has been a prominent national beef industry figure since the 1970s.
Originally a quality assurance manager for Angliss's Riverstone meatworks in the 1970s, he joined the Australian Meat & Livestock Corporation (the predecessor to today's Meat & Livestock Australia), in the early 1980s as group manager for marketing systems. He was later posted to Tokyo as AMLC's regional manager for Japan – then emerging as a strong prospect for Australian beef exports.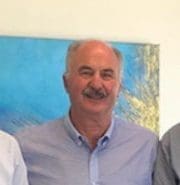 In 1988, Mr Troja returned to Australia, joining Japanese meat trading company Itoham, and driving the development of Rockdale Beef, a large Australian feedlot and processing venture near Yanco in southern NSW, operated in partnership by Japan's Itoham and Mitsubishi Corp.
Primarily focussed on quality grainfed beef for the Japanese market, Rockdale became a significant player in the Australian beef industry. Mr Troja worked at Rockdale for more than 20 years, until the business was sold to JBS in 2010. It now operates under the business name, Riverina Beef.
In addition to managing Rockdale's operations, Mr Troja played a significant role in industry affairs, being a prominent member of the former Australian Meat Council's negotiations with government over export quota access. He also served as a director on the boards of the Meat Research Corporation, the Australian Lot Feeders Association, and Meat & Livestock Australia (2000 to 2006), and contributed to AusMeat's development of the common meat trading language.
He later worked as a consultant to MLA and Livecorp on a range of projects, including animal welfare and live export.
The search and rescue operation following the accident is being supported by SES and DELWP including the assistance in clearing a path to the crash site with bulldozers and an excavator.
The exact cause of the crash is yet to be determined and will be investigated by the Australian Transport Safety Bureau (ATSB).