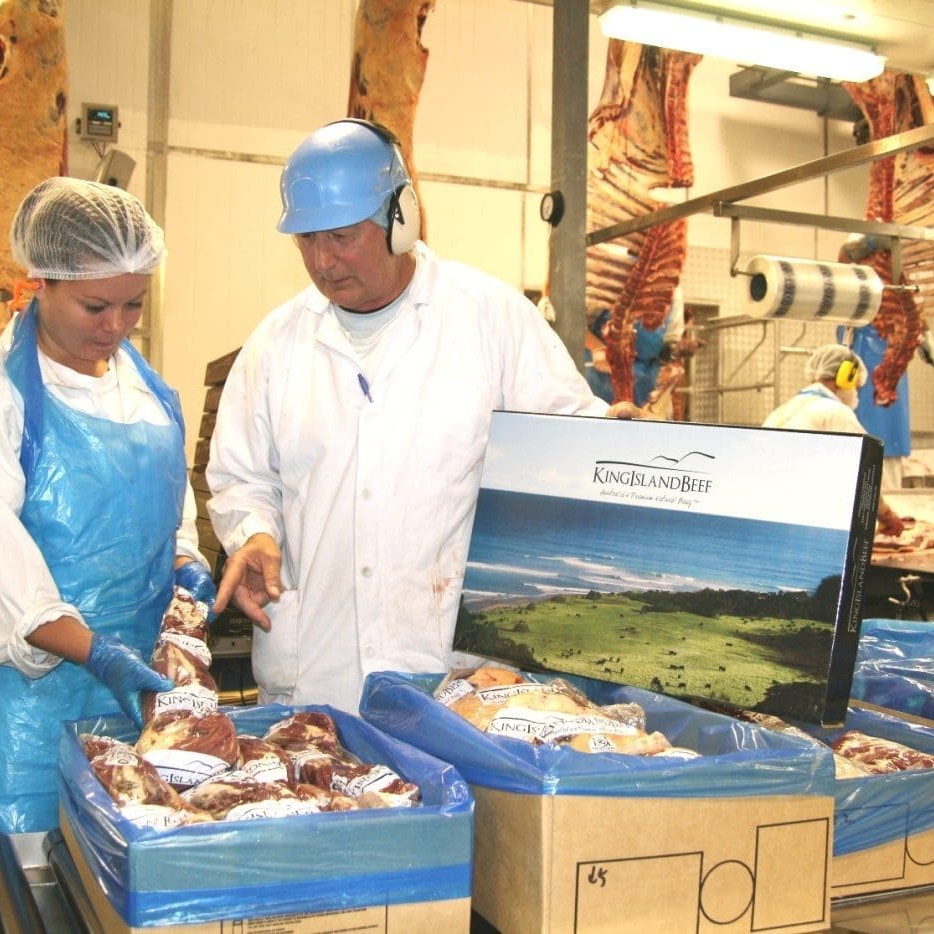 A Federal Court decision has protected consumers and King Island producers from misleading place of origin representations following action by the Australian Competition and Consumer Commission.
The court has imposed a $50,000 penalty on a Victorian butcher, Hooker Meats Pty Ltd, trading as Peninsula Bulk Meats, after it admitted that it had engaged in misleading and deceptive conduct by falsely claiming that the beef it offered for sale was sourced from King Island.
"Primary producers work hard to develop a regional reputation for quality produce and consumers are willing to pay more for that assurance of quality," ACCC chairman, Rod Sims said.
"Unfortunately, retailers that falsely associate themselves with that regional reputation for quality can quickly undermine the integrity of the reputation and the hard work of primary producers. Consumers unknowingly pay a premium for goods falsely associated with that region," he said.
Between July 2007 and February 2011, ACCC alleged that Hooker Meats advertised a "Full Range of King Island Trading Beef and Dairy Products", used a distinctive logo depicting King Island and used the words "King Island" as part of the description of specific cuts of meat.
However, the meat it sold was not from cattle raised on King Island.
"This court case is a lesson to those retailers that might be tempted to engage in similar misleading conduct – do so and you may find yourself in court," Mr Sims said.
Hooker Meats also provided the court with an undertaking to cease to represent that its product originated from cattle that were raised on King Island in circumstances where the product does not, in fact, originate from cattle raised on King Island.
It is not the first time that conflict has emerged over the use of brands associated with the King Island name.
The island's 140 beef farmers have been fighting for many years to protect their regional brand reputation. "This is a timely warning to any other producers who are thinking about taking the King Island name in vain," local farmer Roger Clemons said when the ACCC challenge was announced.
An AC Nielsen poll in 2007 showed the King Island brand was the most recognised beef brand in Australia.
In 2009, in the face of processing uncertainty on the island, producers set up a fighting fund to protect their industry and brand. Farmers paid a $1-a-head levy on cattle processed at the island's abattoir to ensure only beef produced and processed locally carried the name "King Island Beef."
The only beef processing plant on the Bass Strait Island is owned and operated by JBS Australia. The processing asset, together with the well-known brand identity, was bought almost four years ago as part of the assets of Tasman Group.
About two years ago, JBS Australia (then Swift Australia) successfully challenged a former owner of the Tasman Group, over the use of a King Island beef logo that it argued closely resembled the company's own King Island beef symbol, right down to a rising sun insignia.
At the time, the beef for the rival program was indeed being sourced from cattle bred and raised on King Island, but shipped to Tasmania where it was processed under a service kill at the Greenham's Smithton abattoir. Carcase specifications varied considerably from JBS's original King Island program. The rival program no longer operates.
Last week's successful challenge by ACCC, on top of earlier significant actions against chickmeat producers over natural/free-range brand claims, suggests the consumer watchdog is applying considerable scrutiny to the meat protein sector, and with demonstrable success.
"Beef brand managers everywhere who have invested heavily in the development and integrity of their quality branded products will take considerable heart from this outcome," said a JBS spokesman.