NATIONAL Australia Bank is still forecasting the A$ to fall below US70c later this year.
As seen in Beef Central's home-page 'Industry Dashboard' graphs, there has already been an encouraging US6c slide in the value of the A$ over the past month, from its April high-point of US78c.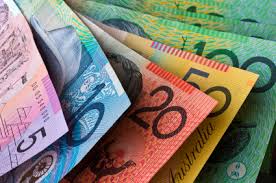 In its latest May Rural Commodities Wrap, NAB has the A$ tracking in the high 60s range in late 2016 and 2017. The recent rapid fall is likely to provide support to Australian beef and other farm commodity prices in coming months, it says.
Very low inflation and the Reserve Bank's cash rate cut earlier this month has increased NAB's confidence in the A$ returning to below US70c later this year and remaining in the high 60s throughout 2017.
In good news for beef exports and the broader industry, NAB does not expect a sustained return above US70c until mid-2018.
In NAB Agribusiness's May Rural Commodities Wrap, it says good rain across parts of NSW and Victoria has improved planting conditions on the east coast and has also seen an uptick in restocker demand for cattle, slowing the slide in cattle prices seen since March.
While a lower A$ would help underpin cattle prices, live cattle and beef prices were likely to come under some pressure in 2017 in response to higher US supply and improved South American market access, NAB's report suggests.
Cattle prices may have peaked
Lower currency value was likely to support local cattle prices somewhat through the challenging international conditions. NAB forecasts cattle prices to decline 4.6pc in the 2016-17 financial year, with a 13.1pc decline in export beef value.
"Australian cattle prices have enjoyed an exceedingly favourable set of circumstances since early 2015. Prices almost doubled amid a falling A$ and strong US demand."
"However we now see cattle prices as having peaked. The US market is now enjoying increased domestic supply with the drought well and truly over outside the west coast and US feedgrains generally inexpensive," the report said.
"As a result, the key US 90CL beef export benchmark has retreated from its highs of September last year, and while we forecast A$ to fall into the high 60s later in 2016, the majority of the currency adjustment has already occurred."
"We expect saleyard prices to remain high this year reflecting domestic restocker interest as producers look to restock following sell-down due to drought and to capitalise on high cattle prices.
The impact of recent rains on the Eastern Young Cattle Indicator underscored the importance of a favourable season for restocking and cattle prices.
Overall, lower forecast export prices next year represented a downside risk to saleyard prices, which are supported primarily by restocker interest at present, NAB said.
NAB's Rural Commodities Index includes 28 commodities including beef, lamb, pork, poultry, dairy, wheat, barley, sorghum, rice wool, cotton, sugar and fruit and vegetables. The index is weighted annually according to the gross value of production of each industry in Australia.