THE Coalition Government has today unveiled a $730 million package to seal or upgrade around 700 kilometres of roads throughout inland Queensland, the equivalent of building a new road from the Gold Coast to Rockhampton.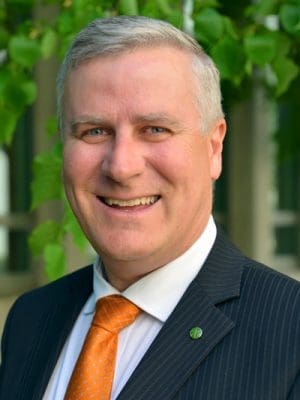 The commitment has been described as "huge win" for regional drivers in the State by the RACQ.
Deputy Prime Minister and Minister for Infrastructure, Transport and Regional Development Michael McCormack said the funding will be spent on strategic corridors to spur new business and new jobs in Queensland including:
Townsville to Tennant Creek – $200 million;
Yeppoon to Mount Isa – $190 million;
Cooktown to Weipa – $190 million;
Townsville to Roma – $100 million; and
Cairns to the Northern Territory border (Savannah Way) – $50 million
Mr McCormack said the road upgrades will help North Queensland recover from some of the worst floods in its history by better connecting western parts of Queensland to the coast.
It would increase efficiency, productivity and improve the supply chain.
He said the Liberal-National Government was the first government for decades to invest significantly in east-to-west infrastructure in Queensland, and not just along the coast.
The investments will:
Create the first sealed inland highway from Cairns to Melbourne by completing the Hann Highway. This will cut 12 hours off the drive from Mareeba to Melbourne meaning greater business for banana, avocado and other fruit and vegetable growing businesses
Cut costs for Queensland cattle producers. For example, the sealing of the Springsure to Tambo route will cut 8 hours off a round trip and save almost $1400 per trip, meaning greater returns for Queensland farmers. In total, the CSIRO estimates that this road upgrade will save Queensland's agriculture industry $4.6 million a year. This investment will also keep this important route open more often. Since 2010 the Springsure to Tambo Road has been closed 21 times.
Open up Queensland to more visits from tourists. The investments will upgrade the iconic 3,500 kilometre Savannah Way that connects Cairns to Broome, creating greater opportunities for tourists to see Georgetown, Normanton and Burketown, all places that have been hit hard by recent floods
The new work will provide an inland alternative to the Bruce Highway, offer safer roads for local residents, cut hours in driving time and thousands of dollars in costs for truck drivers, and bring millions of dollars in tourist spending to remote and regional communities.
The spending adds to the dedicated funding provided for roads in Northern Australia through the Beef Roads program ($100 million) and the Northern Australia Roads Program ($600 million).
Mr McCormack, who will address the Northern Territory Cattlemen's Association conference in Darwin on Friday, said the Liberal-National Government was making a $3.5 billion nationwide investment over the next decade through the Roads of Strategic Importance program, ensuring the nation's key freight roads efficiently connect agricultural and mining regions to ports, airports and other transport hubs.
The Government had set aside $1.5 billion of the ROSI program for Northern Australia, he said.
RACQ Head of Public Policy Rebecca Michael said the improvements provide greater inland alternatives to the Bruce Highway in Queensland.
"As we've seen in the recent floods, the Bruce Highway is incredibly vulnerable to flooding and is cut several times a year. These inland alternatives will not only provide much needed safety improvements, but also ensure supply chains to north Queensland are maintained when they're needed most," Dr Michael said.
"It's really positive to see such a substantial commitment from the Federal Government and now we need the State Government to step up and be swift in chipping in their share of the funding. All tiers need to work together if we're to see these projects come to fruition."