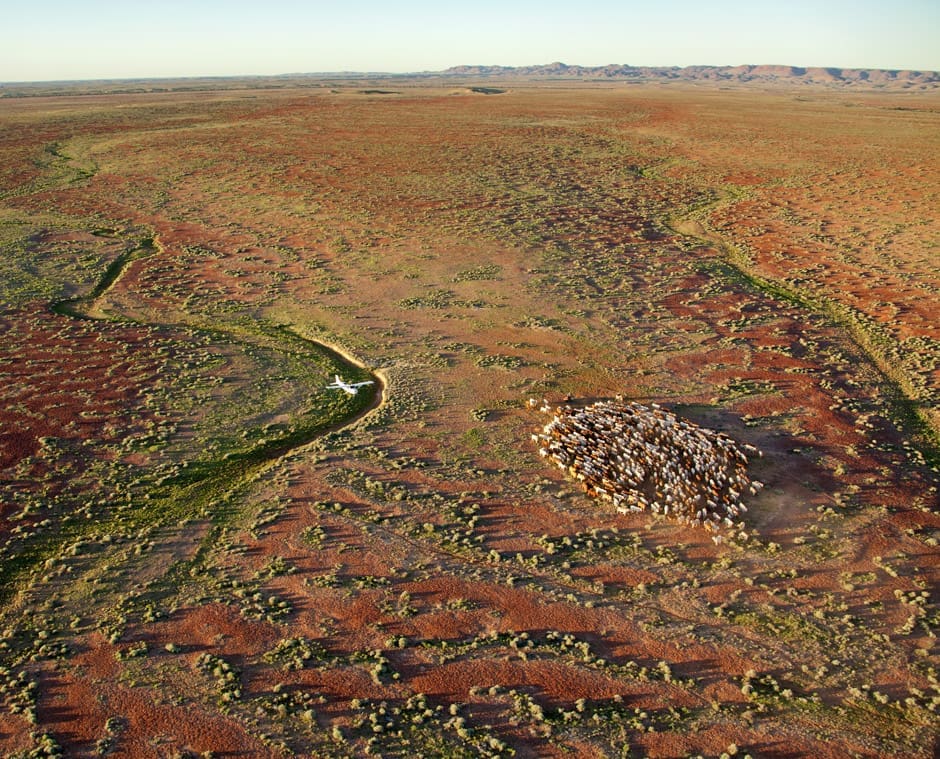 LARGE northern cattle producer S. Kidman & Co has reported a $50.6 million net profit for its 2014-15 financial year ended June 30, in the lead-up to the company's November decision over a possible sale.
The result contrasts sharply with the two previous financial years, when Kidman posted rare after-tax losses of $1.4 million and $3.3 million, due to drought and low cattle prices.
The company reported net operating cash flow last financial year of $23.3 million, up from $9.3m a year before.
The net profit result was boosted by a $25 million profit on the sale of the Kidman portfolio of blue chip equities, sold down from January to March to clear the decks for the sale of the business later this year.  The profit was also boosted by a 27 percent increase in the market value of the closing herd – despite its smaller size – required under accounting standards to be booked as profit.
Kidman is one of Australia's largest landholders, operating pastoral leases in three states and the Northern Territory, totalling some 110.000sq km.
The company reported a 14 percent reduction in branded cattle numbers at June 30, down from 182,350 head the previous year to 156,818 head in 2014-15. That was on top of a further 15pc decline in numbers reported the year before. The current herd is the smallest recorded by Kidman since its purchase of the extensive Helen Springs aggregation in the NT about ten years ago.
Cattle sales for the year reached 71,031 head, while mark-to-market value of the herd rose to $123.7 million.
"The operating situation remains one of half-average herds through the Channel Country, impacted by the big Queensland drought," the company said.  "Elsewhere in the Kimberley, Barkly and northern South Australian regions, we hold average seasons and full herds."
Sale process reaches final stage
Kidman reported that the company tender sale process is now in the final weeks of due diligence among a short-list of potential buyers.
"All property inspections and management presentations have been completed and the bid teams have been busy in an electronic data-room and progressing various statutory approvals prior to lodging final bids on October 27," managing director Greg Campbell said.
A board meeting is scheduled in early November to assess bids and provide notifications to shareholders and the corporate regulator.
Subject to acceptable price, terms and conditions, it is expected that a public announcement will be made at that point on the preferred bid.
"While there has been much speculation, rumour and comment on the Kidman sale, the sale team is firmly upholding its commitments to retain confidentiality around the identities, prices and terms of the potential buyers," the company said.
There has been a long list of potential buyers proposed in property media speculation over the past six months, ranging from the plausible to the ridiculous. Most widely tipped candidates have included Donlinks Grain and Oil Company, a Guangzhou-based vegetable oil producer; Shanghai Pengxin and a consortium led by Shanghai CRED. Other names loosely connected with a potential sale have stretched as far as global meat processor, JBS.
While JBS holds some modest cattle breeding and growing assets in its native Brazil, it has shown nil appetite for vertical integration as far as cattle production in other international operations.
Some observers have valued Kidman at around $325m, but the cattle market, both for slaughter and live export stock, has risen dramatically since the tender sale process started early this year.