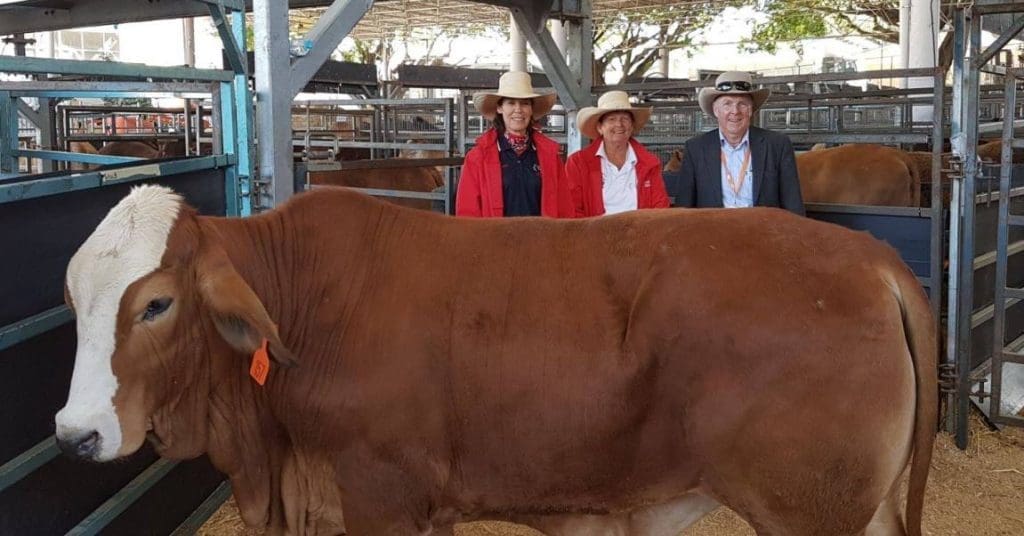 WHAT may be a national record price for a beast from the prime cattle section of a Royal Show was set in Brisbane on Friday, when JBS Australia outlaid $13,500 for a charity steer sold during the show's annual prime cattle sale.
The 410kg Brafordy-type steer pictured was donated by Wendy Cole from Kenrol, Gracemere, with all proceeds going to the Variety Club QLD charity, in support of disadvantaged children in need.
JBS northern livestock manager Steve Groom did the bidding, with the steer coming back at close to $70/kg, dressed weight.
While Brisbane Show's led steers have made higher prices than this in the past, nothing in the prime cattle section has come close to this price, records suggest. The steer beat last year's record of $12,250 set for another donated steer sold through the Hump Express Variety Club Bash team, bought on that occasion by Coles Supermarkets.
"Thanks also to the underbidders and to all our supporters who came down and cheered us on," Wendy Cole said afterwards.
"JBS's logo will be front and centre on our Variety Club Bash car," she said.
JBS's Steve Groom is pictured with Hump Express Variety Club Bash team members Lyn Coombe and Wendy Cole after the auction.