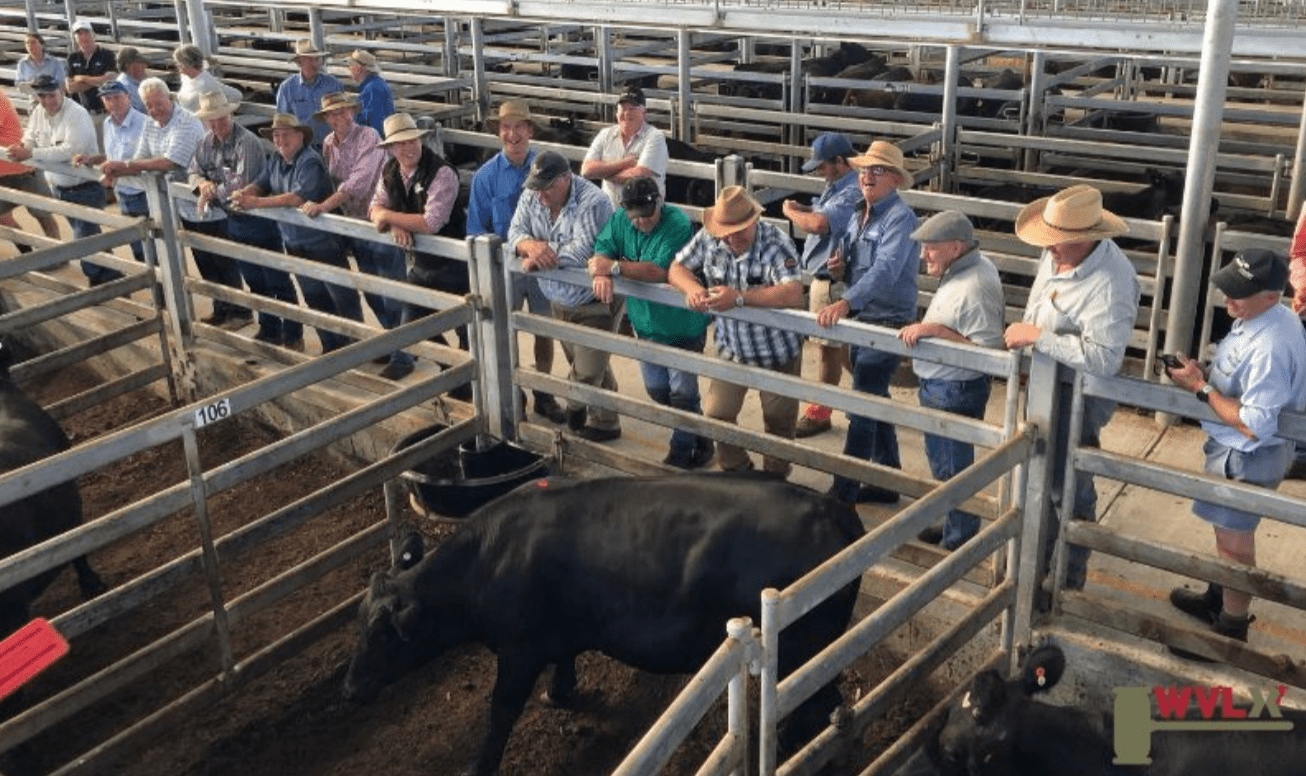 There were more cattle for the core field of buyers and quality was again mixed. Prices were generally unchanged to dearer, with just the odd grown heifers and plainer yearlings a little easier.
Cows all sold a little better, with the lighter conditioned 1 scores up to 20c/kg dearer, aided by keen restocker competition.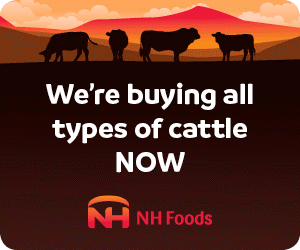 The better C muscled vealers made from 262c to 284c, with restockers paying from 260c to 270c/kg.
The yearlings sold from mainly 228c, up to 272c, with restockers reaching 275c/kg. The D2 yearlings made from 140c to 210c and the plain 1 scores started from 110c/kg. Restockers purchased the few C3 and C4 grown steers and paid from 273c to 279c/kg.
The C3 and C4 grown heifers made 216c and 224c/kg respectively. 3 and 4 score beef cows received from 190c to 200c, with the best making 215c/kg. The D2 grade sold from 170c to 185c, as the D1 cows made from 150c to 174c/kg.
Poor to plain E1 cows received from 100c to 153c, with restockers purchasing pen lots of D1 and E1 cows from 133c to 160c/kg. The small number of average to very good B2 heavy weight bulls sold from 208c to 228c/kg.
To view full NLRS report for today's WVLX sale at Mortlake, Victoria click here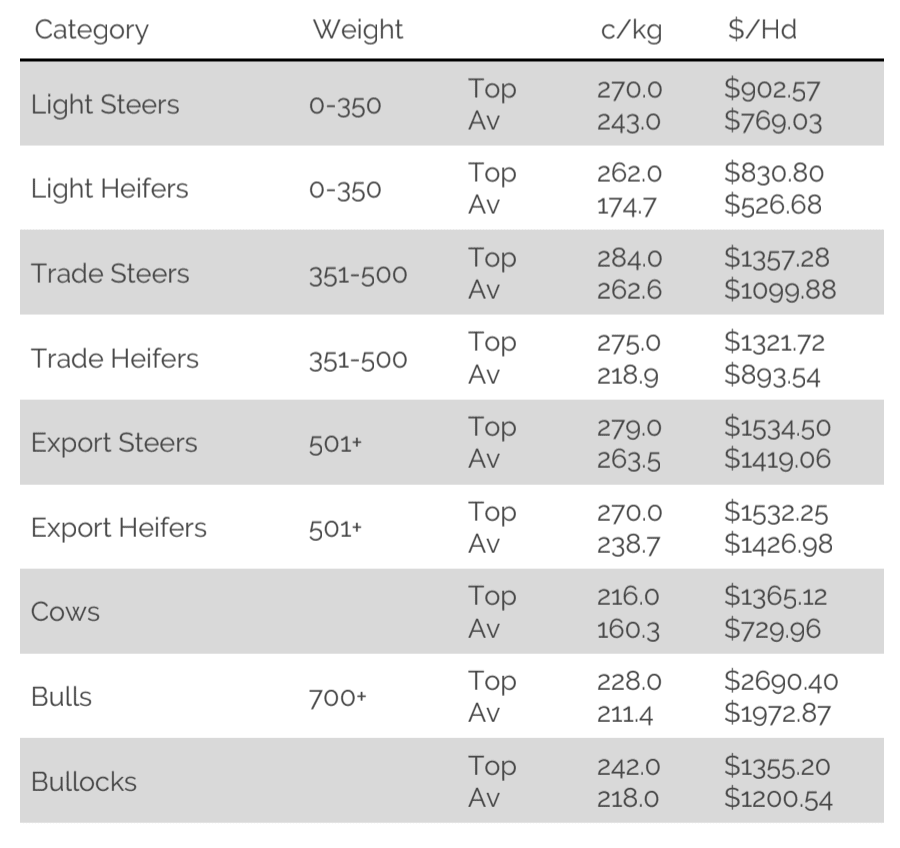 Sources: WVLX, NLRS