SOME excellent falls of rain throughout the past week in parts of southern Australia continued to underpin demand for light cattle in online sales this week, with the EYCI jumping back above 900c during the week.
With total offerings through AuctionsPlus back 8pc to 14,522 head, prices decreased for most light steer and heifers lines on a c/kg basis, while mediumweight and heavier steers and heifers were mostly stronger. Station mated and PTIC cows both jumped in value, with PTIC cows up 94c/kg on the previous week

In keeping with this week's wetter conditions, the most recent three-month rainfall outlook from BOM points to a high chance of wetter than average conditions across the key eastern states' cattle regions into September. With the positive seasonal outlook already fully priced-in to the market, this week's forecast is likely to support producer sentiment and confidence throughout the winter months.
Large lines of quality steers less than 200kg liveweight continue to be extremely tight, with only 375 head offered this week, averaging 589c/kg, down 13c on last week.
A line of 69 unweaned Angus steers 5-8 months averaging 185kg, out of Armidale, NSW, sold to $1515/head.
Average prices for the 200-280kg and 280-330kg steer categories increased for the week, finishing at 606c and 553c/kg respectively – with the clearance rate for the heavier category hitting 99pc for the 1967 head offered.
The two lightest young heifer categories declined on last week, back 46c and 19c/kg respectively to 619c and 533c. The mediumweight 280-330kg liveweight offering averaged 32c/kg higher at 523c/kg, with an 89pc clearance for the 901 head offered.
Producers' willingness to hunt and pay for selected bloodlines was again evident through the PTIC heifer market this week, highlighted by a line of 20 vendor-bred Angus PTIC heifers 22-23 months averaging 544kg, selling to $3225. Out of Tatong, Northern Victoria, the heifers had been AI'd to Millah Murrah bulls in late October.
Young steer highlights included a line of 100 weaned Angus steers 8-10 months averaging 293kg  out of Corryong in north-eastern VIC which made 596c/kg or $1750/head.
Among larger lines offered this week were two large offerings out of Hayfield Station, Daly Waters, in the Northern Territory. The first, an offering of 538 Brahman backgrounder steers averaging 287kg at 12-24 months of age, sold for 406c/kg or $1166/head. A second line of 505 NSM Brahman future breeders averaging 273.3kg at 12-24 months, from the same vendor, made 391c/kg or $1068/head.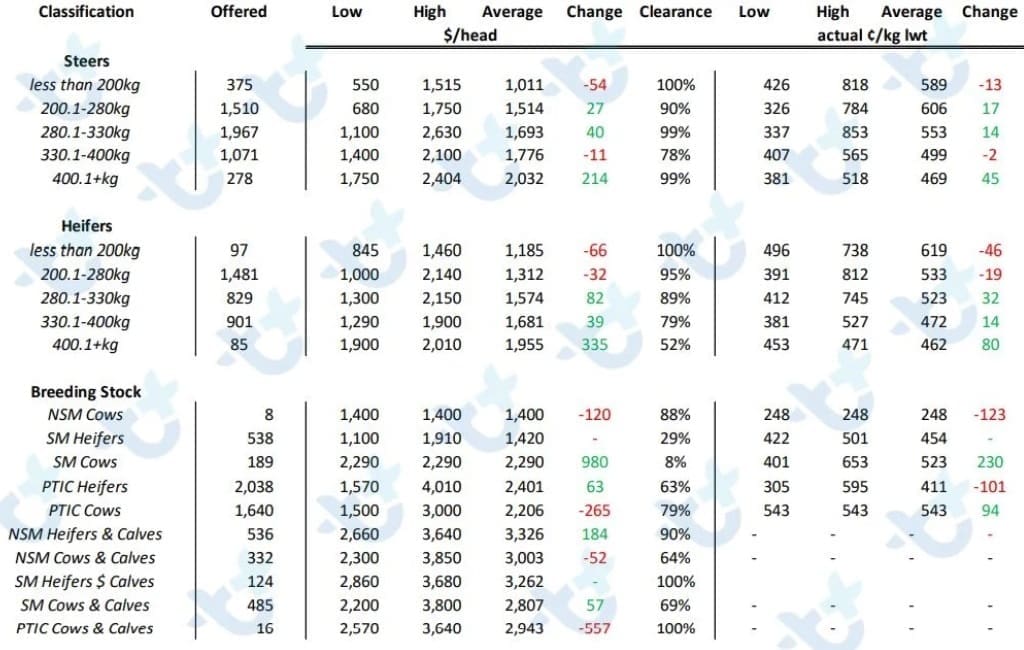 NSW online buyers pounce on NVLX Store Sale cattle
STOCKLIVE broadened the buying pool to producers from across NSW at the Northern Victorian Livestock Exchange Store Sale on Thursday, where heavy steers hit $2400/head.
Michael Unthank, Brian Unthank Rural, said online buyers were active across the market, which drove fierce competition and lifted prices overall. In total, StockLive contributed almost 20 percent of bids made, while 80 people tuned-in to watch the sale's live simulcast.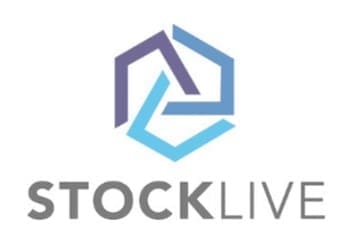 "Online buyers have become more and more active during the last few sales, and this week they were bidding across most pens, and we had northern producers active who wouldn't have been able to physically attend the sale." Mr Unthank said.
Wallabadah, NSW, buyer Martin Gostelow secured close to 70 head of the 200 head of cattle which were sold online.
The mixed-enterprise farmer from Spring Park Station, had a dual focus when purchasing heifers as he was looking for cattle to trade, as well as quality females to complement his AI-based breeding program.
"For the breeding program I was chasing decent bloodlines and bought vendor-bred, weaned heifers with Ardrossan, Glen Angus and Llandarlo genetics," Mr Gostelow said.
"I have to say I am a fan of the Victorian farmer; the western district producers tend to do a very good job with their Angus cattle, and they are all well-bred and well handled, which is exactly what I need."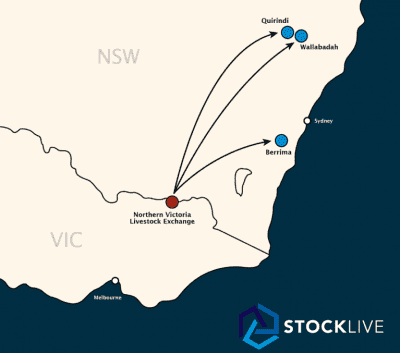 Among the run of females, Mr Gostelow secured an offering of 18 nine-month-old heifers averaging 282kg from P and D Gadd, for $1495/head.
Other online sale highlights included a pen of 50 Angus cross steers averaging 347kg which were snapped up by Princess Pastoral Co, Berrima, for $1890/head.
Across the whole NVLX store sale, weaner steers sold for just under 500c/kg, and reached more than $2000/head.
Mr Unthank said lighter weaner steers also met solid demand and sold for more than 700c/kg.
"The heifer market was also strong – you couldn't buy a heifer for under 500c/kg," he said.
Cows and calves were firm and peaked at $2900/head.
Earlier in the week, at the Tamworth Regional Livestock Exchange (TRLX) Prime Cattle Sale on Monday, a total of 79 head were sold through StockLive, with prices ranging from $1735/head to $1960/head.
Princess Pastoral Co also made its presence known at this sale, snapping up 33 head of Angus and Angus cross steers, with the top pen purchased for 544c/kg.
Sources: AuctionsPlus and Stocklive