Beef Central approached processors representing more than 60 percent of the national beef kill to find out what they're currently offering in the forward contract space.
The list compiled below accompanies this separate article published this morning, discussing the advancement seen in forward contract offers in the past two years.
Teys Australia:
Teys offers forward contracts on grainfed cattle processed in its Queensland plants, in certain circumstances – somewhat dictated by how far forward the meat can be sold in international markets. Apart from some cows, no grassfed cattle are forward contracted in its Queensland operations.
Contract prices are typically offered 3-4 months in advance, allowing suppliers to covering the 100-day grain feeding period. Back-to-back contracts are reasonably common. EU grainfeds, as well as conventional 100-day cattle are forward contracted.
At certain times, forward contract might be applied on 50 percent or more of bought cattle for Teys northern 100-day grainfed kill. At other times, the percentage of forward contract cattle can be much lower.
In Teys' southern programs for slaughter through Naracoorte or Wagga, forward contacts are offered to, and widely taken up by regular suppliers to premium brand programs (both grain and grassfed).
JBS Australia Northern division


JBS's Australia's Queensland and southern cattle procurement systems operate somewhat differently in terms of forward contract options on slaughter cattle.
JBS northern processing operations offer forward pricing options on 100-day grainfed cattle, but not on grassfeds, or 'commodity' beef. The business has for a long time offered producers a forward price on some 100-day cattle in some shape or form, but moved to forward pricing options on larger numbers of grainfeds about 22 months ago.
It offers pricing up to 90-days out, meaning cattle must already be on feed for 100-day programs when the contract is written.
"Forward contract is an important, but not dominant part of our grainfed business, being used in conjunction with cattle bought on spot pricing as well," a spokesman said
JBS northern does not offer forward contract on domestic grainfeds, a much smaller part of the business, because of greater market volatility.
JBS Southern division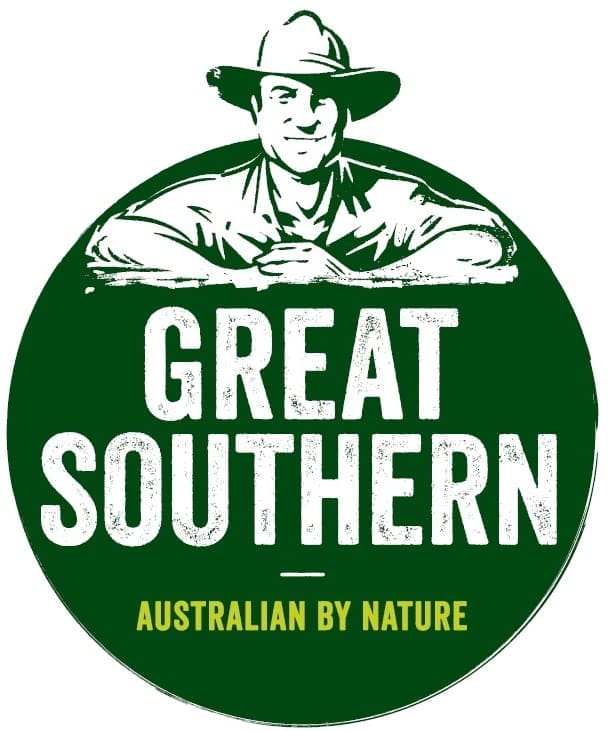 JBS's Southern division with plants in Victoria, NSW and Tasmania, offers forward contracts on grassfed cattle for its flagship Great Southern brand program – possibly the largest grassfed brand program in Australia. The company does not kill grainfeds in its southern operations.
As the Great Southern program has evolved, numbers of cattle bought on forward contracts have increased over the past two years. Between 90 and 100pc of cattle for the Great Southern are now forward priced.
"It has become more important to have a forward position as the program has grown," a spokesman said. "It's not just about having a number of cattle in front of you, it's about having a guarantee that we have the right type of cattle from the right type of vendors that understand the program, and have cattle with the highest compliance of MSA grading possible."
Contracts are offered seasonally. Depending on the state of the season or the current trading environment, offers are typically 4-6 weeks forward, but at certain times (spring of 2014, for example) the offer was out as far as ten weeks in order to maintain a solid return for suppliers.
"We could have easily bought the cattle cheaper at that time, but we decided to commit to the vendors that commit to the program," the spokesman said.
Pricing is not set at the start of the contract, but changes depending on the base pricing structure of "non farm-assured, non MSA, commodity based cattle." A premium of 40-60c above the commodity grid is applied.
"We can't rely on buying cattle today for tomorrow's kill, as the programmed business is a set quantity every week. We are not able to buy these cattle out of saleyards at all, and need to be in front of the supply curve at all times to eliminate any exposure in regard to committed volumes of product," the spokesman said.
JBS Southern acknowledged the seasonal variability challenge in forward contracting on grassfeds, discussed in this article's introduction, but said it managed this through its ability to shift the Great Southern production through the three southern plants at Brooklyn, Scone and Longford.
"By rolling with the season and eliminating any exposure created by poor seasons in any of the particular areas, this allows us to commit to a program of this size and continue to deliver on the volumes committed."
NH Foods
NH Foods, formerly Nippon Meat Packers, employs forward contract in different forms at its Oakey (Queensland) and Wingham plants.

In conjunction with feeding its own grained cattle at its Whyalla feedlot, the company's Oakey Beef plant frequently offers forward contacts on 100-day grainfed bought cattle. It has done so for 20 years or more. In fact it remains the company's preferred procurement option on such cattle, offering contracts for forward prices 100-110 days out to cover feeder purchases. Some 90 percent of heavy grainfeds are bought under such contracts.  Lighter domestic grainfeds including MSA are at times also forward contracted but are not currently offered. At one point Oakey forward contracted 1000 domestic grainfed cattle a week. No contracts are offered on grassfeds, with the exception of some one-off very large lines of cull cows, on an opportunistic basis.
Most contracts are in written form, but some exceptions are made for long-term, committed suppliers, done on a handshake.
NH Foods' Borthwicks Mackay plant, heavily oriented towards a grassfed kill where seasonal volatility is a big factor, offers no forward contract, with the exception of some smaller numbers of domestic grainfed cattle.
NH Foods' Wingham plant in NSW has offered forward contract on domestic grainfed some time.
Kilcoy Pastoral Co
Excluding the two major domestic supermarket groups, there is possibly no other processor in Australia which has embraced forward contracting as deeply as Kilcoy Pastoral Co, an export  processor located an hour north of Brisbane.
Close to 100 percent of Kilcoy Pastoral Co's weekly kill is forward contracted with suppliers, and has been since the company adopted the dedicated 'grainfed only' production model in the mid-2000s.
The term of the contract varies a little, but covers at very least the 100-day feeding period.
Kilcoy has a solid core of regular grainfed suppliers, and relies on written contracts, many on a 'back-to-back' basis. Reneging has never been an issue amongst suppliers, a company spokesman said.
Kilcoy tends to buy relatively few 'one-off' consignments on forward contract.
The company wasn't prepared to discuss how it hedges against forward contract cattle, beyond saying there were a number of different methods used.
"Both the move to dedicated grainfed kill, and the adoption of forward contract were big changes within the company when they happened a decade or so ago," a spokesman said. "But it didn't happen overnight. The numbers on contracts gradually grew over time, as did the number of days out that the contract covered."
HW Greenham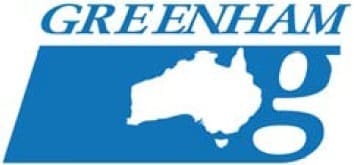 Tasmania's HW Greenham started offering forward contracts on its premium Cape Grim grassfed and other 'program' cattle processed through its Smithton plant four years ago. The big challenge in continuity of supply in the Tasmanian climate is the winter cycle, and Greenham uses forward contracts to get over the seasonal hurdle each year.
Greenham guarantees a forward price premium as an incentive over the winter, which historically has been a period of unreliable prices in the spot market. In March each year, the company contracts out to July, August, September and into October.
"We tried fixed prices for a while, and that didn't work, because there was always a winner and a loser," Peter Greenham Jr said.
Now, the company offers a 'floor' price on a winter contract, but the price can, and does, often go higher.
"This way, the farmer can't lose, but for us, (the processor), it's risky. But we think we have enough understanding of what lies ahead to make it work – but having said that, last year we were nowhere near it – the base price offered was far exceeded."
Mr Greenham said one of the typical reasons why a 'first time' producer might not want to forward contract at a fixed price was because they suspected that the offer meant that the processor "must know something that they did not."
"But many are now comfortable with it. We have some producers who have changed their entire production systems around, and now only supply in the winter, because of the incentives available."
Fewer cattle are forward contracted during the 'shoulder' periods, but in the depths of winter when its cold and wet and nobody wants to yard cattle, many suppliers take up the contract option.
Asked about hedging, Mr Greenham said the company did do some forward meat pricing with selected customers, but in general, prices for the Cape Grim type premium product were 'fairly stable.'
Woolworths
Woolworths was one of the pioneers in the slaughter cattle forward contract space in Australia, launching a program with its dedicated supply contract-holders as far back as the early 1990s. The fundamentals remain more or less unchanged to this day. Many of the supply contract holders are very long-term – in a number of cases into their second generation of family ownership.
The overwhelming majority of Woolworths 8000-10,000 head domestic kill each week across Eastern Australia is bought on a forward contract basis. Like Coles, much of Woolworths' northern supply has been out of owner/breeder/backgrounder herds, rather than using bought feeder steers, which has a bearing on the type of forward contract offered.
Woolies prices cattle forward 70-80 days. In southern Australia, while grain programs are still used, at certain times of the year as seasons allow, some cattle spend loner periods on grass – but are still covered by forward contracts.
Occasionally Woolworths does forward contracts on what it calls its 'supplementary' cattle, beyond the dedicated contact supply chain. They are approached on a case by case basis.
Apart from an occasional charity steer or a show led steer or two, Woolworths relies almost entirely on its dedicated supply chain, rather than saleyards. That wipes out the opportunity to 'top-up' out of the yards selling system, putting greater demands on direct contract supply, underpinned by forward contracts.
Coles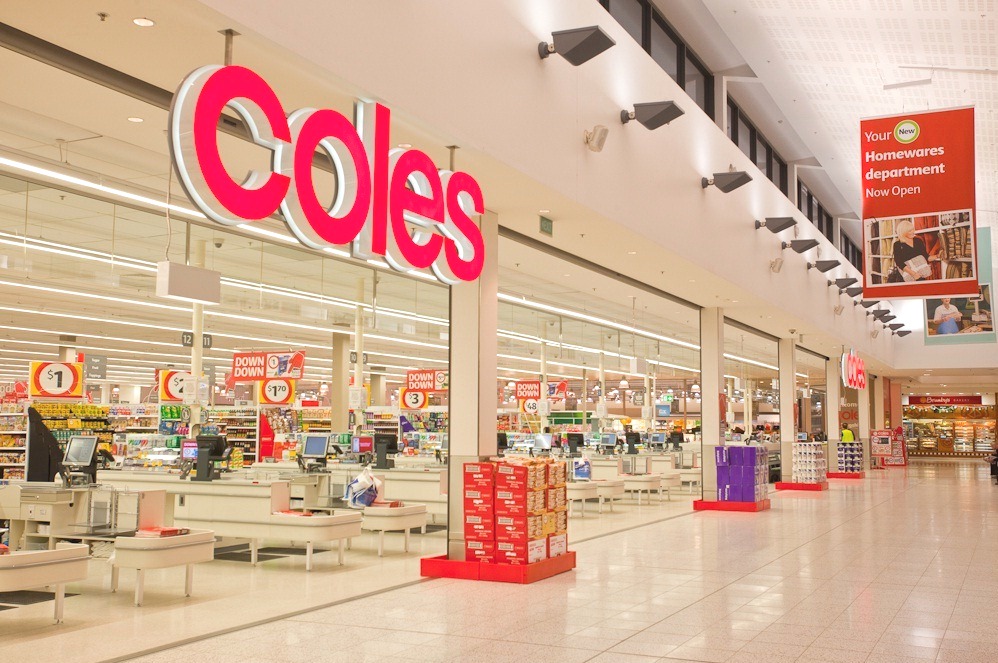 Coles Supermarkets offers its feedlot contract-holders forward contacts that vary from 30 to 60 days, in different regions. The company has offered some form of forward contract to dedicated suppliers for ten years plus, but it has been restructured a little over the past five years or so.
Suppliers into the southern supply chain are generally on 60-day forward contracts, covering the domestic feeding period. In Queensland, the contracts are currently typically only for 30 days, but discussions are underway which may see all contracts across Australia offered being 60 days or greater. It will only be changed if it suits suppliers, Beef Central understands.
Part of the reason for the current 30-day time-frame in Queensland is that most suppliers are breeders and/or bought earlier as backgrounders. Only a small percentage are feeder bought ready for the feedlot.
The forward contracts deliver greater consistency and certainty for slaughter cattle suppliers in operating efficiency, and delivers Coles a guaranteed consistency of supply.
Bindaree Beef


Contrary to some recent reports, Bindaree has had forward contracts in place for a number of years with key suppliers. Most of those have been on MSA-type grass or grain-assist domestic cattle, 8-12 weeks forward, directed into the company's brand programs.
What's happened recently is a more inclusive approach, with discussions taking place with a larger cohort of suppliers over what they want to see in forward contract mechanisms. That may also involve other descriptions like cull cows, as well as premium cattle for brand programs.
"We're in discussions with a number of existing suppliers that want to lock in some slaughter cattle on a long-term contract basis," a spokesman said. "We're still exploring our options, and trying to gauge what supply is out there this year."
Last year, the company offered a lot more longer-term contracts because of the market uncertainty. Going forward, that might be harder to do, with the shortage of supply, and the considerable uncertainty in the meat job.
Harvey Beef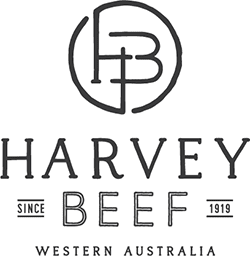 Western Australia's Harvey offers forward contact on domestic cattle for supply to a national supermarket group. Contracts are offered about 80 days forward, allowing suppliers to procure feeders on the strength of the finished cattle contract price.
The offer has been in place for a number of years on grainfed cattle, and is widely supported.
WA's domestic market alternates distinctly between grainfed and grassfed seasons, and some forward contracts are also offered during the grassfed season. These tend to be less heavily structured, and struck on a relationship/customer basis.
Thomas Foods International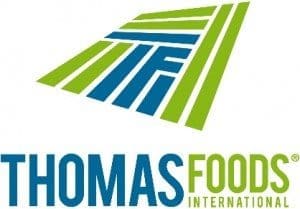 TFI regularly offers forward contracts on lamb, but its use in beef is applied on a more infrequent case-by-case basis – usually driven by season. The biggest proportion of the contracted cattle tend to be MSA-type domestic cattle, destined for TFI's brand programs.